Instruction
Cyst Tarlov is a type of perineural cysts spine. It is a congenital pathology not manifested any symptoms. It is often discovered accidentally. However, if the cyst has a size greater than 1.5 cm, it presses on the spinal cord and spinal roots. The result is pain at the location of the cyst, which appears after stress.
If the cyst is located in the cervical spine, may cause headache, dizziness, lability of blood pressure. When the location of the pathology in the lumbosacral disrupted pelvic organs. This is manifested by a disorder of bowel function, the process of urination, violation of potency. Observed disorders of motor function and sensitivity of the upper or lower extremities.
Diagnosis cysts Tarlova holds neurosurgeon on the basis of complaints of the patient, General survey, inspection of the spine, palpation. Additionally appointed the following methods of examination: x-ray, ultrasound of the spine, computed tomography or magnetic resonance imaging, myelography, General clinical research methods (General analysis of blood, urine, biochemical blood test).
Treatment of cysts Tarlova is complex. He was sent to the relief and prevention of possible complications. Therapy of cysts of the spine can be conservative and surgical. At small dimensions of the cavity, the absence of pronounced pain syndrome and disorders of functions of internal organs conducted conservative treatment.
You need to be on bed rest. The diet should be balanced and contain enough proteins, vitamins, micro - and macroelements. The patient is prescribed painkillers ("Analgin", "Baralgin") and anti-inflammatory drugs ("Dikloberl"), b vitamins, improves metabolic processes in cells, vitamin C for strengthening blood vessels and improve immunity.
Use tools to improve microcirculation ("Pentoxifylline") and drugs that reduce degenerative processes in bone and cartilage tissue ("don", "Arthropod", "Structum"). In the treatment of cysts Tarlova use of physiotherapeutic methods: phonophoresis, anti-inflammatory and analgesic effect, and therapeutic massage, which helps to stabilize the spine, strengthening the back muscles.
Shown reflexology, physiotherapy. If the cyst is large, it is removed surgically. The operation allows to eliminate compression of the spinal cord and spinal roots, resulting in improved blood circulation, restores disturbed functions of the internal organs, the sensitivity and motor activity.
Advice 2 : How to treat a cyst of the brain
Cyst
of the brain
is a very dangerous diagnosis. To establish the presence of the cyst helps magnetic resonance or computed tomography. A cyst is a bubble filled with liquid, which may be in any area of the skull and cause the patient's specific complaints or asymptomatic. If this diagnosis is selected, it is necessary to implement all recommendations of the doctor and not to refuse surgical intervention.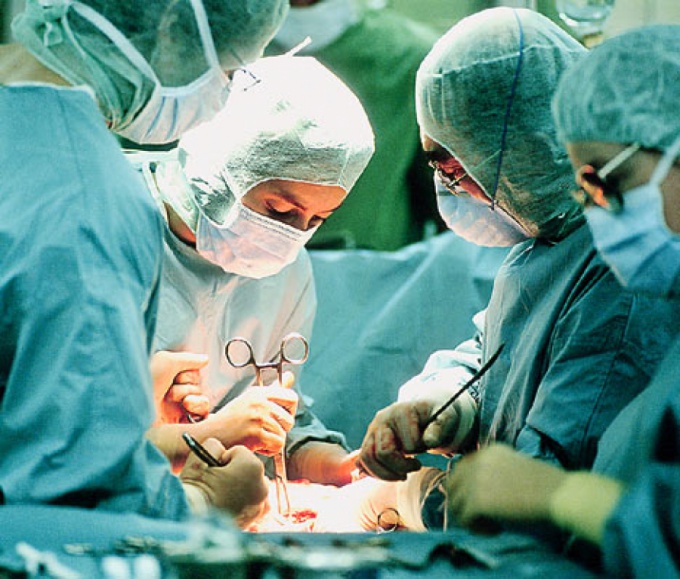 Instruction
Sometimes a brain cyst discovered accidentally during examination of the patient on another occasion. It does not bother the person, and the patient about the presence of the tumor does not even know. But often it's different. Man suffers from headaches, pressure in my head and bloating, noise in one or both ears may develop hearing impairment, epilepsy, unsteady gait or lameness. All the symptoms depend on the location of the cyst and compression of a particular area of the brain.
To cyst can occur for many reasons. These include: infection, including intrauterine; concussion; injury; autoimmune disease with progressive course;
mini-strokes
; poor circulation, etc.
Depending on the results of the examination, the neurosurgeon prescribes treatment, mostly surgical, sometimes urgent. Very rarely, if the cyst is small, treatment of the underlying disease that caused the appearance of tumors and numerous re-examination. If the cyst does not increase in size and the patient did not bother, then the operation can not do.
Depending on the location of the cyst and its size, a neurosurgeon will decide which type of treatment best suits the patient and will be less dangerous and traumatic. In some cases a craniotomy. If the place in which is located the cyst allows not to open the skull, then insert a tube through which it is gradually released in the accumulated fluid, but this method is very dangerous because it could get infected through an open space in the skull. The most preferred and safest method is an endoscopic punctures, but this operation can be performed, as the location of the cyst may not allow access to it through the punctures.
Advice 3 : How to treat a cyst of the right ovary
Cysts of the ovary occur at any age. The first time did not manifest itself, but as their growth experiencing pain in the lower abdomen closer to his side. Basically, this kind of tumors is found in the period of hormonal failure or due to chronic infection. Treatments are not so many, but to pick them up should be exclusively a gynecologist.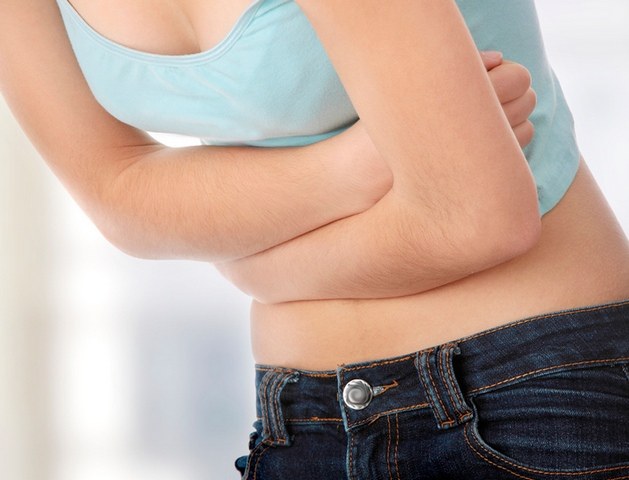 Instruction
Visit your doctor and get tested if you are worried about something. After the examination chair, the doctor can make a preliminary diagnosis. Then you will be referred for an ultrasound of the pelvic organs. The results will be matched and appropriate therapy.
If you have a small luteum cyst or follicular, you will be prescribed medication. Basically it comes down to the acceptance of hormonal methods. This is quite convenient, because, first, a period of time will not need to protect themselves from unwanted pregnancy (and it is at this time do to anything), and secondly, contraceptives contribute to the resorption of the cyst.
When the dermoid cyst, paraovarian, endometrioid or mucinous, recommended surgery. With the help of special equipment removes all the liquid from the cavity of the cyst, the ovary not injured. And only in the most severe cases make removal of the ovary along with the tumor.
Consult your doctor about the possibility of national treatment, if the cyst is functional (follicular or yellow body). Usually herbal preparations help in this case. If there are no contraindications, boldly proceed to adjuvant therapy.
Take 100 ml of juice of celandine and mix it with 200 ml of honey. To the resulting mixture add 50 ml of tincture of propolis. Mix well and place in a clean jar, which store in the refrigerator. Take before meals for 1 teaspoon three times a day. The course of treatment for 1 month, then take a break. Don't forget to go for an ultrasound, to understand, helps you treatment or not.
Take fresh juice of burdock 2 tablespoons three times a day. If now is not the season for growth of this plant, use a decoction of dry raw materials. Per Cup of boiling water add 2 tablespoons of the herbs, leave for an hour. Take 50 ml 3-4 times a day.
Be sure to pass control to the hospital because cysts can become inflamed or begin to grow rapidly. In this case, required emergency surgery.
Advice 4 : How to treat a cyst of the breast
Cyst of the breast - quite often a disease that affects women of all ages. A cyst is a cavity in the breast, which is filled with liquid. Most often the patient is prescribed conservative treatment and only in isolated cases surgical intervention. It is worth noting that if there are any deviations, pain, nipple discharge, asymmetry, you should immediately visit the hospital.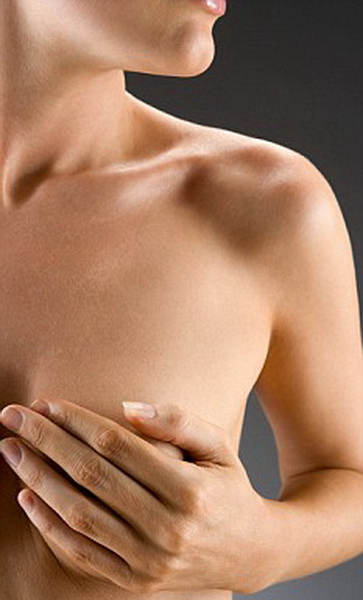 You will need
- herbal preparations;
- cabbage;
- beets;
- vitamins.
Instruction
Make an appointment with a mammologist, gynecologist or oncologist. The doctor will examine the Breasts and give direction on ultrasound or mammogram. After examination and blood sampling for hormone levels, to you will appoint treatment. If you are proposing a puncture, do not give up. The procedure is not dangerous and consists in the puncture of the hollow needle, after which the liquid out and fill the void with air. The rehabilitation process is quick.
Usually the cysts are formed on the background of hormonal disorders. Therefore, often treatment is reduced only to reception of hormonal drugs that promote the resorption of tumors. Strictly follow the regimens prescribed by a doctor all means, otherwise, if you do not do what is prescribed, you can be on the operating table.
As auxiliary treatment, can take herbs. Buy in a pharmacy any fee for the treatment of mastitis. They include absorbable and anti-inflammatory ingredients of natural origin. Also, these fees prevent the growth of cysts and protect the body from cancer.
Make a compress of cabbage leaves. Repel the washed sheet and attach to the chest. Capture the bra or cling film. You need to keep about 2-3 hours. Instead of cabbage and beets. Grate it on a grater and put it on the cellophane. Attach to the chest and lie down for a few hours, then rinse with warm water.
Take vitamins, preferably those that contain a high concentration of iodine. Don't forget to periodically visit the doctor. You can talk to him and at the expense of physical treatment, which also has a beneficial effect and promotes a speedy recovery. Be careful - breast cancer can occur suddenly.
Advice 5 : How to treat a follicular cyst
Follicular ovarian cyst may appear in almost any woman of childbearing age. It is a benign formation, filled with fluid. The cyst occurs in Novoulyanovsk the follicle and if the size more than 8 cm could face unpleasant consequences. This education most often resolves itself, but sometimes it still requires follow-up and treatment.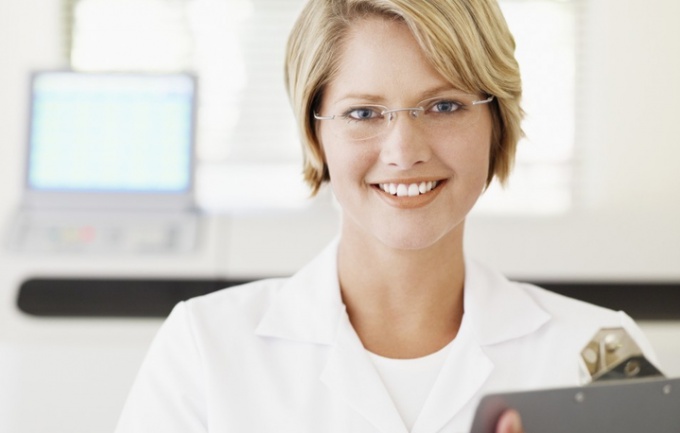 Instruction
Complete a detailed examination to ensure that the education is really a follicular cyst. To exclude more serious diagnoses it is necessary to conduct ultrasound examination and blood analysis. Moreover, in addition to the General analysis requires the analyses on hormones, a follicular cyst occurs due to hormonal disturbances. Very often, doctors are reinsured and offer to donate blood for tumor markers. Do not be afraid, and refuse analysis. Its a good result will take away bad thoughts, and if indicators are still alarming, timely diagnosis and treatment will not start the disease.
Refer to the gynecologist to take a decision about the necessity of treatment. The fact that follicular cysts very often resolve on their own, therefore many doctors prefer not to treat education. And very often expectant management are justified. But this does not exclude dynamic observation. Monthly 5-7 day of the menstrual cycle, you will need to undergo ultrasound examination. If the cyst will gradually decrease, it makes sense to wait for the final recourse, but if education does not change its size, it is better to change the wait-and-see tactics in action.
If a blood test shows a violation of hormonal background, the gynecologist will recommend the administration of oral contraceptives. A small dose of hormones contained in birth control pills suppress ovulation and prevent formation of new cysts. In addition to this, medication will help reduce existing follicular formation.
If the tests show the presence of inflammation, it will be necessary to conduct therapy aimed at its elimination. In most cases, local treatment, but in cysts of large size may be assigned oral antibiotics.
If the effect of the treatment is not seen within three months, shows the surgical removal of follicular cysts. As a rule, in this case, is performed laparoscopic surgery. Do not be afraid of such drastic measures. Cyst rupture, which can occur in the absence of treatment, is much more dangerous surgery.
Note
Treatment of ovarian cysts depends on their causes, dimensions, dynamics of development and the age of the woman. As mentioned above, in most cases, functional cysts in young women require no treatment. Even if you decided to use traditional methods of treatment of ovarian cysts, be sure to discuss this decision with your doctor.
Useful advice
Treatment of cysts with medication prescribed for the cysts luteum and follicular cyst. Basically, in this case, help hormonal contraceptives, which are involved in the process of resorption of the tumor. But if You want to achieve a stable effect, use infusions have a year or more. But, before you can treat the cyst with folk remedies, consult a doctor.
Advice 6 : How to treat ovarian cyst folk remedies
Cyst of the ovary is quite common, especially in young women. In the early stages does not manifest itself often randomly determined on ultrasound. Doctors see long-term growth of cysts without surgery. So you can try folk treatments that well help and often cure a cyst of the ovary at an early stage.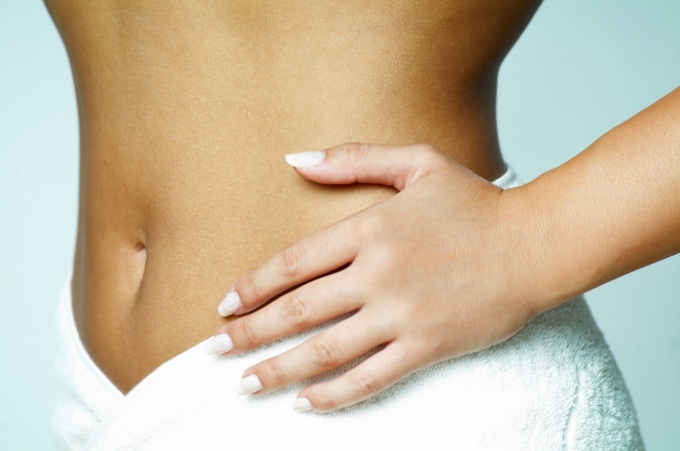 You will need
- burdock;
- the flowers of acacia and 0.5 liters of vodka;
- cranberry juice and honey;
- celandine and water;
- Golden mustache and vodka.
Instruction
Tear young leaves of burdock, turn the grinder on and from the resulting mass squeeze the juice. Stored it in the refrigerator for three days, so prepare no more glasses at a time. Drink 1-2 tbsp. spoon 3 times a day before meals. The course of treatment is 1 month. After completing the course do the ultrasound. In most cases the cysts disappear, but if not, then after two weeks break, repeat.
Take 4 tbsp. spoons of flowers acacia pour 0.5 liters of vodka and infuse for a week. Take 1 tbsp. spoon 3 times daily for 1 month. You will need 1.5 liters of tincture per 1 month of treatment. In combination with the previous recipe, this treatment gives the greatest effect.
Mix in equal parts cranberry juice and flower honey. Take 1 teaspoon 3 times a day before meals for 2 months. Very effective and tasty cure.
Tear the may blooming celandine, rinse, shake off water and cut the glass grass. Throw in 0.5 liters of boiling water and boil for 1 minute. Insist broth for 20 minutes, then strain. Caution — celandine poisonous! Check the body's reaction by drinking 1 tablespoon of broth. If no reactions will not follow, take 50 ml of broth for 30 minutes before meals morning and evening, and at the same time printouts 1 Cup of broth. The course of treatment 10 days — not any more! This method is applied in cysts of inflammatory origin that are not associated with hormonal disorders.
Almost every house on the windowsill there is a houseplant Golden mustache. Take 25-35 sustavchikov from him and pour 0.5 liters of vodka, insist 2 weeks in a dark place. Be sure to strain before use. Take on an empty stomach in the morning 10 drops to 1 tablespoon of water half an hour before eating and evening for 40 minutes before eating as well. The next day add more than 1 drop of tincture, and the following days add 1 drop at the reception. Bring up to 35 drops for 25 days and take 1 drop, until you return to the original dose. It will take up to 5 courses of this treatment. After the 1st and 2nd courses - week break. After the 3rd and subsequent take breaks for 10 days.
Note
Many women prefer to use folk remedies. However, before cure ovarian cyst with the help of decoctions and infusions, don't forget to consult with your doctor to verify compatibility of popular recipes and is assigned to you medicines.
Useful advice
Folk remedies treat cysts in the ovary tincture of a fly agaric mushroom 3-4 medium size pour 0.5 liters of vodka, insist in a dark place for 3 days. Don't be afraid to treat a cyst this folk remedy - it is completely safe, and along with the ovarian cyst can cure a bunch of diseases
Advice 7 : How to treat a cyst of the corpus luteum
Luteum is a temporary formation, which appears in the ovary after ovulation at the site of the ruptured follicle. Women of childbearing age are susceptible to this disease as the cyst of yellow body.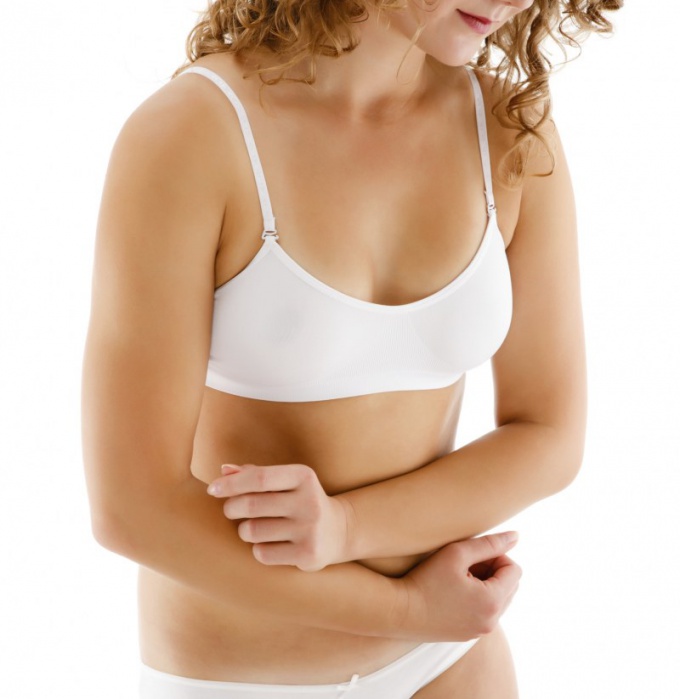 Stage of development of the corpus luteum


Each yellow body with the normal functioning of the body passes through the following stages of development:
- multiplication of cells of the ruptured follicle that begins after ovulation;
- growth into the tissue of the blood vessels;
- increasing the yellow body up to two inches and the active development of them female hormones (estrogen and progesterone);
- scarring of the body and gradual transformation of it into a white body.

When the ovaries are working violations, formed functional, follicular, cysts of yellow body.

A follicular cyst is formed when there is rupture of the follicle with release of oocyte, and it is on the contrary, thickens and grows.

Luteum cyst occurs when period after ovulation the follicle is filled with fluid, instead of the cells of the corpus luteum. The size of the cyst can reach from two to seven inches in diameter. Cyst size up to three inches is called cystic yellow body.

Functional cysts develop symptoms and also disappears. The cause of the different cysts is a hormonal imbalance that can occur when taking hormonal medication, heavy physical and psychological stress, eating disorders and due to genital infections.


Danger cysts yellow body


Usually this disease does not care. To suspect that this cyst can be felt dragging pain in the abdomen or in violation of the menstrual cycle.

Pregnant women luteum cyst is diagnosed with ultrasound. In the early stages of this education is considered the norm, as the hormone produced by the cyst, helps to preserve pregnancy.

Risk of cyst complications that can occur during physical exertion, rapid sexual intercourse, or from the sudden movement. Cyst rupture is accompanied by profuse bleeding. At this point it is necessary to provide timely medical assistance.

Suspect rupture of the cyst can if there is a sudden abdominal pain, nausea, dizziness and vomiting.


Treatment of cysts luteum


Treatment for hormonal contraceptives, which are selected after passing the blood test for hormones. All medicines are selected individually by a specialist.

Usually three months of treatment for complete disappearance of the disease. In the case where no medical treatment has positive results, is assigned to the surgical method. If the disease is severe, we recommend removal of the corpus luteum part of ovary or the complete removal of the ovary.