Instruction
Let yourself go through all four stages of negative stress. In denial a person is in shock and almost not aware of what is happening. In times of anger he Wake up emotions and aggression: who lost the working man gets angry and on their employers, on yourself and on life. The next stage is the stage of the auction: "If I can attract a new partner, the boss will call me back." The last negative stage becomes depressed that attacks a man when he realizes that his efforts to return to work in vain.
Negative emotions can not drive inside yourself and try to keep. If anger breaks out, find a way to let it out. Put on your Boxing gloves and beat the punching bag, pretending it was your former boss. Pour out the soul friends and acquaintances - the more you tell your story, the less emotion on this issue you are experiencing. Over time, the circumstances of your dismissal will begin to seem insignificant and your attitude towards this event changed.
The negative phase of the stress can last a few weeks, but don't let them drag on for months and years. Use the psychological technique Service. "Get" your internal alarm clock for a certain period, and after the time expires take yourself together and start acting constructively.
Having splashed out all the negative emotions, you will reach the stage of acceptance. This step will give you the opportunity to analyze their mistakes that led to the dismissal, and will also give you the strength to move on.
Make a list of the positive aspects of your dismissal. For example, now you don't have to endure the reprimands the boss to work overtime to get a job in another part of the city. You now it is important to learn to see new possibilities and perspectives. Make your life motto the phrase: "whatever is done – all for the better."
Analyze the reasons for his dismissal. You should not pay attention to such factors as redundancy, crisis, stupid head. Most likely, the inner desire to find a new job still took place, admit it. Think about what kind of work you would like to have. Write down all the skills and knowledge required for the desired position. Then mark those items that you do not have, and get them to fill.
Start looking for a new job. Use all possible kinds of search – the employment service, friends, advertisements in media, websites on the Internet. At the time of recruitment save the day for the working man – it will help you to keep yourself in the right shape and not to relax too much. Treat dismissal and job search as test of strength, passing which you will achieve success.
Advice 2 : How to get a job if you were fired
After the dismissal of the three problems. First, the entry in the workbook, preventing the device on the good work. Second, it is unclear what to say at the interview about the previous place of work. Third, reduced self-esteem. The last reason is putting strong pressure on the state of the spirit and denies the faith in success.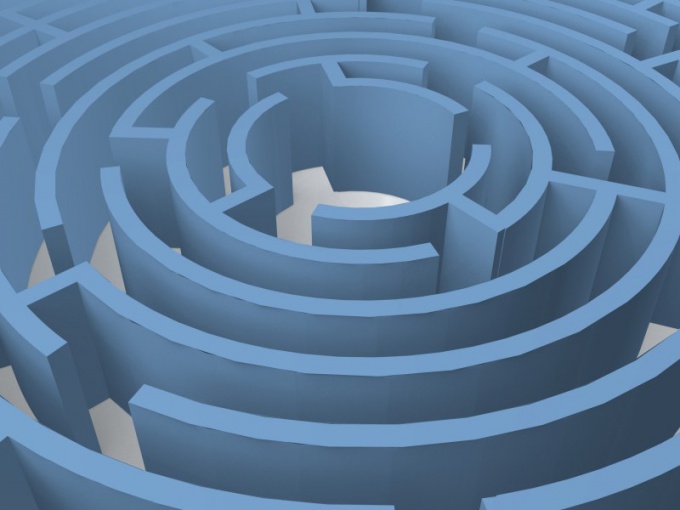 Instruction
Imagine that life begins with a clean slate, and no matter what happened on previous work. Raising self-esteem — the primary task, on which depends the success of the search.
Decide what to do with the labor book, if it appeared unwanted entry. There are two options: first, to honestly tell a prospective employer what happened, then the workbook has nothing to do. Second, in honor of the beginning of new life to break up an old book and say at the interview that there is no employment record, without going into details.
If the old work remained debt or a bad relationship, and bring everything in order.
Prepare a speech for the interview. Some companies will not explore past work and ask uncomfortable questions, and on their own initiative don't have to tell all the secrets of life. But can meet employers, carefully studying the last years of employment. Then it is better frankly to tell what happened and explain that it was in the past, but you can start a new life and never let. You can take on the work for honesty and ability to admit mistakes, because it is a rare quality. After this step you should have two versions of the story in the interview, in accordance with the employer's desire to delve into your life.
Find a suitable job. You had a good preparation and ready to get to workas other people. Looking for the best options and do not worry about that will take you or not.
Make the correct summary. The purpose of this document is to seek an invitation for an interview. Treat your summary as an important letter or business proposal, which is sent for consideration. So summary it is necessary to write individually to each organization and each position. Template options, most likely, will not bring good results, if you have nothing to stand out from other applicants. In correct written summary of what he wants to see the employer seeking the labor market. Before writing a resume make a call to the company, specify requirements for the job and write about it, then you will be invited. But don't write untruth — just place the accents.
Note
There are companies that publish a vacancy announcement, but no one will take the job and not even invited to interview. They collect a database of professionals and can connect with people sometime in the future. So do not expect the impact of one-off efforts — continue the job hunt.
Advice 3 : Dismissal: how to find the strength to start to live again
Dismissal is a very stressful time for people. That situation hurt his self-esteem, raises many sensitive issues about the lack of money, about where to look for work and what to do with my life. The most important thing here is to concentrate and find the positive side in search of a new place.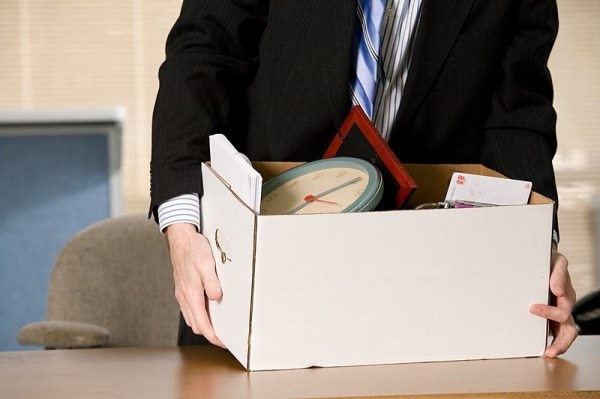 Dismissal can affect anyone: the company reduces costs, the financial crisis struck the nation - to dismiss this is not essential. It was plagued by more questions about what to do next, how to quickly find a job, how to live in the absence of money, not to get into debt.


Find the positive sides


First, it is best to do is to understand that a layoff is not your fault. If you weren't fired for the brawl, constant tardiness, or violating the regulations, we will transfer this problem to the company, load it on their own shoulders. It is very important in this difficult period is not to lose confidence, not to reduce self-esteem. Otherwise you can fall into a depressive state, which will face internal problems, irritation, nervous breakdown, or even the beginning of the disease. Understand that the dismissal is not bad, on the contrary, it is a chance to find a new job, maybe even with better conditions, good team, high salary. Be grateful for everything that happens in your life, do not dwell on the troubles, keep a positive attitude - and then you will open many doors. In the end, the period of time when you are looking for work can be a great way to relax, spend more time with family, to see their children not only in the evenings, to have time for reading, sports, walks.


Expand opportunities to find a job


Then you can start looking for a new job. Be ready to change direction, to take on more responsibilities or other tasks. Don't strive to work only with a degree, try to expand the circle of employers to whom you send a resume. Looking for a job on multiple sources - the websites with job offers in Newspapers, on Bulletin boards. Do not think that for you it is shameful to lower position with a lower salary. If in the company there are career prospects, you will soon reach previous peaks.

When work for a long time cannot be found, try to engage in temporary activities. Now many employers are not looking for permanent staff and freelancers. They do not have to rent an office and place of labor, but without pay for this work good money, and this is for you yet should be a priority. The benefits of such activities will be and the fact that she has a free schedule, so you can be at any time to go to the interview. This work can be found in many freelancing sites. Of course, it requires certain skills and abilities: to write texts, to be able to program to do web design.