Instruction
The raw material for glass are sand, clay, soda, limestone, and components Supplement. Also in the manufacture of glass cullet used as scrap upon receipt of the metal.
Technological components are loaded in the melting furnace, where they are heated to a temperature of 1200 degrees. The resulting mass of liquid glass is sent to forming. Special die (platinum plate sieves with tiny holes) is continuously pulling the thin filaments, which cools and hardens. The finished fiber is wound in the bobbin, the winding speed can be adjusted the thickness of the filament, that is, if you wind up slowly, then the thread will be thicker. Glass filament is obtained with a thickness of 6 microns, its diameter is 20 times smaller than the diameter of a human hair.
Of such threads and then make a fiberglass different textures. Fiber can be made in the form of twisted yarns, smooth, and fluff, more loose. The threads are very durable, have a soft structure and beautiful in appearance, they may be subjected to staining. Therefore, this material was used for the manufacture of fiberglass and steklovolokna. Also fiberglass is used in construction, electrical engineering, tool industry, shipbuilding and the automotive industry.
Note
Such a wide use of glass is due to its small cost and high performance. Fiberglass has high strength, flexibility, excellent acoustic and thermal insulation properties, low water absorption and thermal conductivity. It is not subject to corrosion, rot and chemical degradation, resistant to acids. In addition, fiberglass has virtually no electrical conductivity and has high fire resistance.
Advice 2 : How to glue fiberglass
To decorate the room using a variety of methods. Recently, the pasting of walls by wall-paper again came into Vogue. In the modern market of building and finishing materials offers a huge selection of Wallpaper, paper, vinyl, non-woven, duplex, triplex, etc. Over with the Wallpaper is very easy to work, and the variety of choices allows you to achieve interesting and unique interior solutions.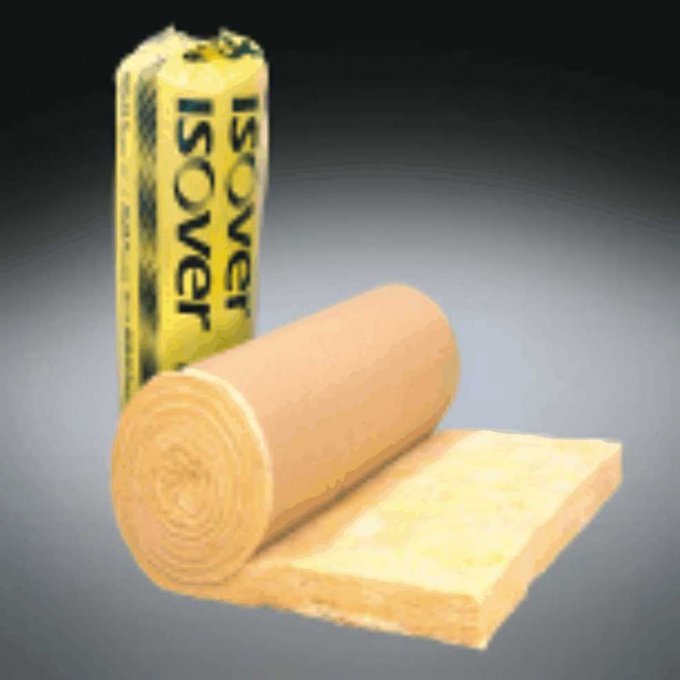 Instruction
A separate position in the Wallpaper is a glass fiber. It's not just a Wallpaper, and not only the Wallpaper. Fiber glass - special coating for walls and ceilings, able to reinforce the surface, hide flaws surface, cracks. It is durable, eco-friendly, hypoallergenic, chemically inactive, fireproof. No wonder the walls of many hospitals and care centers, office buildings covered with glass fibrem fibre glass is used as a primary coating, which then can be repeatedly painted different types of paint.
For papering the walls and ceiling fiberglassm buy special glue for fiberglass. Ready, already divorced glues better than dry mixes. But much more expensive. Fiberglass is different in density and smoothness. For interior decoration it is better to take the Wallpaper with a density of 25--35гм.
Prepare wall to gluing glass fiber. Remove old Wallpaper and paint. Zashpaklyuyte cracks, holes.
Before gluing programsuite the surface normal with a primer, for example, Cerezyme.
For optical fiberm, you will need a roller and gloves. Dilute the adhesive in accordance with instructions and apply a bead of glue to the surface. Apply glue to the fiberglass and how to smooth it out. Over again apply the adhesive with a roller, wait until it absorbed. Collect the glue residue with a spatula. Wait until dry fiberglass.
Depending on the further use of the surface, it can be putty or paint any color. Rough fiberglass it is better to putty. Smooth - can be painted immediately.
Do not bend the optical fiber via the outer edge. It does not stretch, going wrinkles and bubbles. Complex configuration surfaces better hang separately cut pieces. Fiberglass is easy to cut, is one of its virtues. Another advantage of this type of coating is its versatility. Ie, the optical fiber can be pasted on any surface, stone, tile, drywall.
Advice 3 : How to make a strong mortar for plastering the furnace
Oven – an indispensable attribute of undeveloped private home. In people, there is a sign: clean the stove – a good hostess. Therefore, this source of heat constantly watched: in time podmenivali and plaster.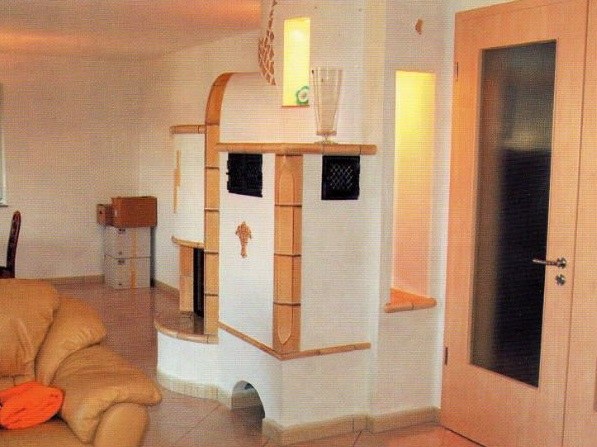 In the solution, which line the walls of the furnace, it is possible to add various strengthening plaster additives and pigments. They make the coating more durable and long lasting, such that the lesion is most harmoniously fit into the interior.



Heat resistant plasters



To not have to watch cracks in newly plastered furnace in a solution need to add reinforcing material (e.g., straw or hemp). If the stove svejesobranna, plaster is applied to a metal grid with a mesh of 1/1 see It will keep the mortar from cracking under conditions of constant temperature difference.


There are several options for making heat resistant plaster. Most popular: clay with the addition of lime, lime with the addition of clay and cement, cement with additions of clay and lime. In any of these mixtures need to add any reinforcing materials: salt, asbestos, glass fiber, straw, hemp. If you decide to add salt, it will require 100-250 g per 1 bucket of solution. The finer the salt, the less it need.


Clay-sand mortar is prepared as follows: 1 part clay 2 parts sand. Cement-gliniany – 1 part cement, 2 parts sand, 1 part clay. Lime-gliniany – 1 part lime, 2 parts sand and 1 part clay. The number of reinforcing ingredient should be 1/10 of the volume of the mixture. Plaster would be much stronger if it is applied to clean burlap. But you should know. this stove can not overheat. Instead of burlap, you can take glass-fiber junctions with the cell 5-6 mm. This material is not afraid of no heat.



Modern means of increasing the heat resistance of the plaster to the furnace



In the shops of building materials, you can find heat-resistant ready-mix for plastering the furnace. These compounds, in comparison with clay solutions, have several times more heat. They are perfectly able to withstand temperatures up to 200oC.
If you decide to use one of the above formulations, it is recommended to apply the first layer of solution to treat the wall of furnace heat resistant primer. It will close your pores of old plaster and improve its adhesion to the new one.


With the help of the primer can strengthen the wall of the oven the burlap or fiberglass junctions. This can be done: first, apply a first coat of heat resistant primer composition, after it dries attach to the wall reinforcing material and liberally greased it with the same agent. It will greatly simplify the process of plastering the stove.
Advice 4 : How to make a sportbike myself
If your good and reliable motorcycle looks stylish enough, and his speed high enough, turn it into a sportbike. To make a sportbike by yourself is possible. And don't be surprised if friends will start to envy you and girls a dreamy look.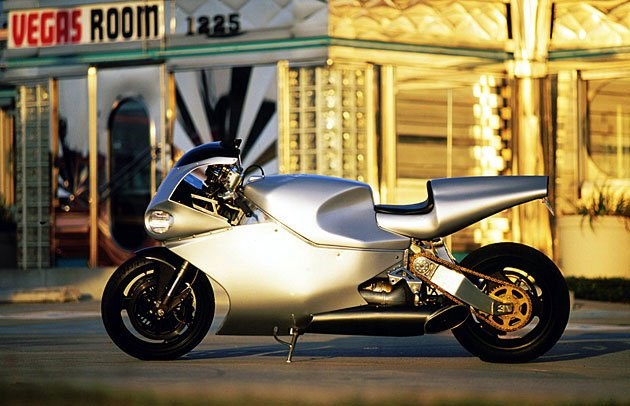 You will need
- working motorcycle;
- warm garage;
- locksmith tools, key;
- Bulgarian;
- table with the vise;
- welding machine and electrode;
compressor for painting.
Instruction
Before you start upgrading motorcycle, browse through magazines or websites with photos of new products of motorcycle technology. Choose for yourself the desired end result, for which you have enough technical capabilities. Try to calculate the time and money to the process of tuning spread over several years.
Disassemble the bike and thoroughly inspect all parts. The increase in speed requires mechanisms for greater reliability and coherence. Wash all components and assemblies, lubricate, replace defective.
If possible, extend the frame of the bike by 50-150 mm. it is possible to increase the length of the drive shaft or the front portion. Please note, the resistance of the oncoming air should be minimal, so you should not frame to expand. To dramatically change the frame cut into the pipe, and then cook again at the same time try to facilitate construction. When cooking frame note that the seam should be joined in one pass around the perimeter. To ensure the evenness of installation of wheels, cook frame in the clamps (otherwise the mismatch trace may lead to crash).
Footpegs put back, to be able to lean forward when riding. The passenger seat does remove, so as not to burden the design.
Make a stylish and unusual tank, using pieces and parts from the respective chasey several motorcycles. First clean the old tank of the old paint through grinding machines, replace the rusted areas of sheet metal with a thickness of 1 mm. Lock advanced tank threaded rods or studs. Weld overlay. To ensure the tightness of the tank, RUB special sealants or a mixture of aluminum powder with epoxy glue in the skim clean weld.
To facilitate construction, the decorative details make the fiberglass, saturating it with glue. First make a template from foam or other light material disposition, then apply cloth and soak it with glue, make a few layers. After drying, sanded and then top with a layer of enamel.
On the wheels I need tires that will provide maximum braking efficiency and control. Brakes should also strengthen to the traffic safety was the highest.