Seeds of fuchsia mail

Despite the fact that fuchsia is quite a common plant - its seeds, in the flower and agricultural stores are not always. But to go to the store where they sell seeds of different plants, still makes sense. It may well be that located near to your house outlet will be what you need. To grow a fuchsia from seed is troublesome, but possible. The best time for sowing seeds in late February or early March. Plant them in the substrate, but do not go to sleep land, plants must germinate in the light. Is better to cover the crops with a transparent film, so that small seeds are not scattered. Sprouts appear in two weeks, they have very carefully covered with earth, to periodically spray, etc. the Probability of germination is very small, and this is the main disadvantage of store-bought seeds. This includes seeds purchased in the online store. In addition, the plant may be not at all like the picture. The fact that the propagation of fuchsias is a very important role pollination. It depends on the shape of a flower. It is very easy to obtain new varieties of fuchsia, but it's quite difficult to fix the desired characteristics. If you really want to start growing fuchsias from seed, contact a nearby flower farm, where dealing with these plants. You can ask for seeds from a private owner. In this case, you can be sure that the seeds are correctly assembled and will give a relatively high germination rate. To find these owners in your city through the community of growers in the social networks.


Where to take cuttings

Best fuchsia is propagated by cuttings. With this method of reproduction cannot fix the characteristics of the mother plant. Buy cuttings in flower farm or from private owners. It is possible that they'll just give you these cuttings, because the plant still needs to be updated. Doing this usually every three years, sometimes more often. Cut lignified cuttings, placed for a few hours in boiled water at room temperature, and then planted in the substrate and placed in a hotbed or a hothouse. The substrate need to choose neutral and non-toxic. Roots appear in a couple of weeks.


Seedlings

Flower farms sometimes sell cuttings, already rooted, adapted and transplanted into containers. This is the most convenient option for the novice grower. The risk of losing the plant in this case is small, well and carefully to care for it. You can buy saplings in the market, but the best way to do this, for example, at the agricultural exhibition-fair, where they present their products more or less proven manufacturers. You can buy seedlings and directly in the farm.
Advice 2: How to transplant a rose
Fuchsia is a beautiful flower. At the slightest breeze, its bells drooping down, gracefully swinging from side to side. Transplant the fuchsia every spring.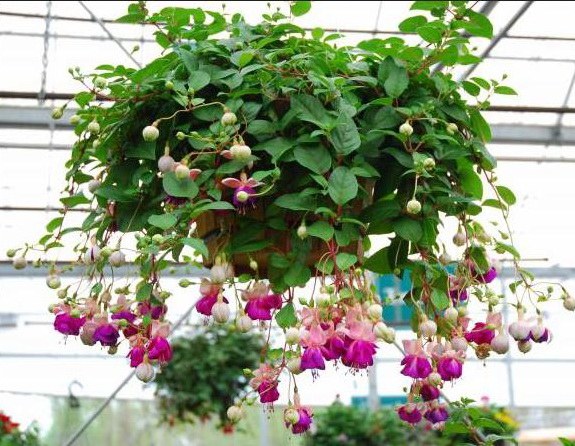 You will need
Fuchsia, pot, soil mix, water.
Instruction
When the roots completely fill the soil ball, you need to transplant the plant. That time has come, signal the roots emerging from the drainage holes. Another sign fill clod of earth roots is a quick drying ground. Just remove the soil ball from the pot to know if transplant. Before transplanting, carefully inspect the flower, and if he has droopy leaves, it suggests that the plant has a damaged root system. Also drooping leaves can arise from over-saturation.
Flower loves a loose and fertile soil. It should be well purged of air. This allows oxygen to the roots. Soil for fuchsias necessary components: one part clay and sod land, two parts peat land, one part sand. Adult plants are suitable, and such a mixture of two parts sod land, 1 part peat, 1 part compost, 1 part humus. Make sure at the bottom of the pot for good drainage. You can use pieces of charcoal. Remember that fuchsia does not tolerate stagnant water.
First, remove the plant from the pot and anthracite off the excess land. Repot the plant only after the cut roots and cut the old and damaged shoots. Make a new pot hole exactly in the center. Place the plant and then sprinkle it with earth from the sides. After planting place the rose on a Sunny windowsill, abundantly water and sometimes spray with boiled water. After some time, fuchsia will definitely go to growth, new shoots appear and flowers. In order to accelerate the emergence of flowers, feed the plant. As fertilizer use glass ash and 100 grams of superphosphate. This amount will be enough fuchsia to mid-summer.
Do not re-pot fuchsia in a very large pot. It's better to make transshipments year after year in pots, which are only slightly more than the previous. If you plant a flower in a big pot, it fuchsia would feel uncomfortable. Not utrambovyvaya the soil when transplanting. Just tap the pot to ground itself sank and filled the void. When you water transplanted plants, the soil will eventually subside. You may have to fill up some land. One of the best options for fuchsia is a plastic pot. Clay pot in the heat gets very hot, and the moisture from it evaporates very quickly.
Spring is a very favorable time for transplanting fuchsia. Winter flower is a period of rest, and by the summer he begins active development. Transplant into fresh soil will only promote the growth of plants. If you want to have flowers fuchsia hanging loosely, re-pot it in a hanging basket. Such a basket, you can decorate the facade, the balcony, porch and so on.
Note
Fuchsia will not be able to flourish in conditions of high humidity and heat, so organize the room sufficient ventilation.
Useful advice
In the summer you can plant the rose in the open ground.
Advice 3: As from a seed to grow a pine tree
Pine is a coniferous evergreen trees. The family Pinaceae has more than 100 varieties, but regardless of the varieties of any species of pine are best propagated by means of seeds which under natural conditions are carried by wind to great distances and germinate without additional care. For growing pine trees in the garden, you must follow certain agronomic practices.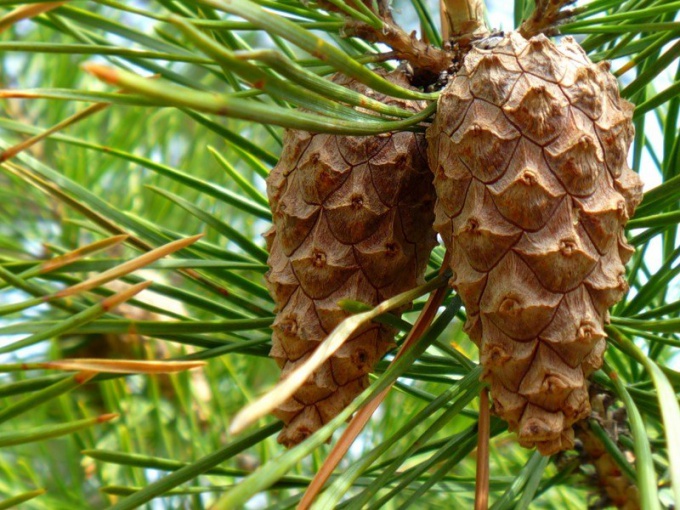 You will need
- pine cones;
- sawdust or sand;
- fertile soil;
boxes for planting.
Instruction
To grow a pine tree from seed, you'll need to collect pine cones. Do it best in September, when the seeds are ripened. But in any case you will have to arrange the cones in a thin layer in a dry heated area, to be able to collect seed material.
After two to three weeks to get seeds, it is enough to obsecurity cones. Pour the harvested seeds into a container, cover with water. All not ripe seeds and debris will float, drain.
Place the seeds in a damp cloth for 36 hours. After a specified period of time proceed to the immediate sowing.
Seeding make in the sawdust, obtained from a species of deciduous trees. It is permissible to sow the seeds of pines in the sand, and pre-sand and sawdust must be thoroughly wet.
Sprinkle the seeds sown at 2 cm depth, roll, gently pour. Before emergence maintain crops in the wet state. Film cover boxes is not necessary, as the seedlings will appear only after 45-60 days, and if they cover, it will lead to the appearance of mold that are harmful for crops.
As soon as the plants grow up to 5-6 cm, seedlings with a spacing of 50x50 cm For transplant use fertile mixture of 2 parts loam, 1 part humus, 1 part sawdust, 1 part peat. It is permissible to dive plants in a soil mix designed for seedlings. You can buy ready made in the store for gardeners.
Planting in the ground make for next year. Arm pits, fill them with sawdust, sod land, peat. Transplant the seedlings, compact the soil, pour.
Immediately sow the seeds of pine trees to the ground is impractical, as they can destroy the rodents that always live near human dwellings. So before seedlings are strong enough, plant them in the nursery or in the winter greenhouse.
Advice 4: How to propagate thuja seeds
Arborvitae – coniferous evergreen tree in the cypress family Cupressaceae. Due to the fact that this plant tolerates low temperatures, urban conditions, is very durable and has a large number of decorative forms, it is widely spread across continents in different climatic zones.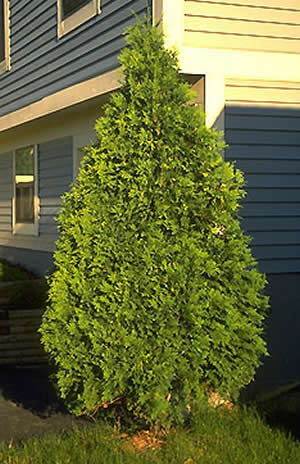 Instruction
Usually coniferous trees are propagated by vegetative method, but can be propagated
thuja
seeds
. Just keep in mind that from seed the most common
spherical
garden arborvitae can grow and form a pyramidal arborvitae. Conversely, the pyramid form arborvitae can give the offspring a spherical shape. In the ratio of these forms of TUI occupy approximately equal position, giving in the offspring half of both forms.
Sort them on the second year of life, when manifested outward signs of a particular form.
You should know that reproduction by seeds is a very lengthy process and can take three to five years.
To propagate thuja seeds easy, the main thing – to clearly adhere to certain rules. For planting, use only fresh seeds collected in autumn. Arborvitae seeds are in the cones, which ripen in the first year of fruiting. They have brownish-orange or light brown in color and stand out against the remaining green branches of thuja.
Break off brown branches with small cones, which contain seeds, in the required amount and bring home the. Spread cones evenly on the paper, preferably in a single layer. The next day from the open sashes cones poured the seeds of thuja.
Before sowing soak the seeds either in water or in moist sand for 12 hours. It is advisable to plant seeds in pre-moistened soil.
Ideally, the fifth best grown on peat or clay soils, with high humidity. This tree prefers sheltered from the sun and the wind, as strong wind or direct sunlight dry up crown. In two years the seedlings arborvitae under favorable conditions, grow to half a meter in height.