What documents you may need


Passport control is held by foreign passport. If you are employed by the state, may require the submission of various other licences: seaman's passport, diplomatic passport and other documents. For those who cross the border with children, you must bring birth certificate or passport for each child. Children also need permission to leave from parents. According to the requirements of some countries, this document is required even if the family travels in full force.


Russian passport control


Passport control is carried out by immigration police and security services. During the inspection the officer first looks out, genuine if your passport and then finds out the identity and checks its databases. The security officers can ask additional questions, which differ from those set abroad.

Passport control in Russia finds out your identity, checks the photo on the passport with the appearance, but also do not know the circumstances that prevent you from going abroad. These may include a ban on travel on duty, various provisions of the tax effect-payment of alimony and others. Also very carefully checked the seals on crossing the Russian border for the previous trip. Employees of security services of Russia usually don't care about the availability of visas and how you cross the borders of other States, but if you have something wrong with Russian stamps, it will cause issues.


Foreign passport control


Employees of the security services of other countries, therefore, are not interested in your Affairs with the Russian government. They only care about how correct you are in relation to their country or community. For example, if you enter the Schengen zone, that officer may count the days of your stay in Europe, and if they are more than you are allowed to refuse you entry. Will also be checked, not whether you outstanding commitments of the violations on the territories of other countries in previous visits. If you violate traffic rules, but not paid receipt, it may be grounds to deny entry.

If for entry to the country requires a migration card, then it is filled before passport control on entry to this country. Usually the forms of migration cards are freely available in the same room where the kiosks are located check. Often people fill migrazioni, while standing in line, often handing out cards to planes, trains and buses shortly before arrival.

Foreign passport control also checks your visa. You may be asked to show return tickets, booking of hotels, the grounds for stay in the country and ask other questions, clarifying the purpose of your visit. In case of suspicion, the passport control officer may escort you to a private office, where he will hold a conversation with you on the basis of which decides whether to admit you into the country. If this happens, don't be nervous, answer the questions calmly and honestly. If your documents are in order, then no reason not to supply you the entry stamp at the employee usually is not.


Remember


Keep in mind that the procedure of passport control is sometimes delayed because of the queues. At some major airports at peak times it may take 4-5 hours. It's rare, but to lay an additional one to two hours to the passage control must.
Advice 2 : How to pass customs at the airport
From time to time we all have to leave Russia. Before you get on the plane, we need to pass the test at the customs control. What you need to know about this?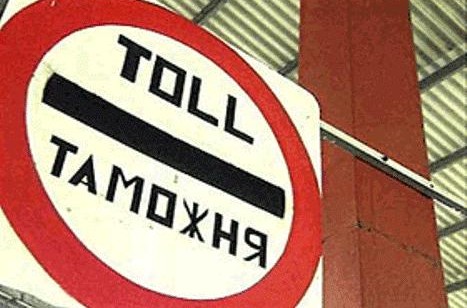 Instruction
Detailed rules of the customs control you can find on the websites of international
airports
- Vnukovo, Domodedovo and Sheremetyevo. But how better to remember to check at the terminal was not.
What you need to know when traveling abroad? First, do not forget the house your passport. The validity period should be not less than 6 months from the date of return from the trip. Also, the passport must be supplied a visa if you are travelling to a country with which Russia has no visa-free agreements. Check the availability of ticket and voucher transfers and hotel if necessary.
With them you can carry without Declaration of not more than $ 3,000 or the same amount in ruble equivalent. All remaining funds, as well as weapons and cultural values, must be declared. You can also import or export no more than 3 liters of alcoholic beverages, 200 cigarettes or 50 cigars. Goods for personal use not to exceed a cost of 1500 euros and their weight to be more than 50 kg. these rules do not apply to certain groups of citizens. For diplomats, for example, made certain exceptions.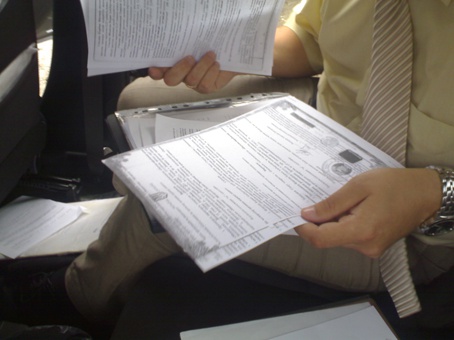 You must also know that hand baggage you can't take liquids more than 100 ml. this applies Not only to baby food and some medicines. All tanks with a large capacity needs to be checked in. Still to be carried in hand Luggage not allowed piercing and cutting items, even a nail file from a manicure set. So pack everything in the suitcase and check the Luggage compartment.
The procedure of customs control is fairly simple. First you need to take bulky Luggage. Your passport or plane ticket will paste a tag with a number assigned to your bags and suitcases. Don't lose this ticket! With it you can find Luggage in case of loss. Also, you will be given a boarding pass and register your arrival for the flight.
Then you pass passport control, then a personal inspection. Customs officers will ask you to put carry-on baggage and personal belongings to feed the scanner. In the absence of prohibited items in your stuff you are free to go to a zone of free trade (duty-free). There you can purchase a variety of goods not subject to sales tax.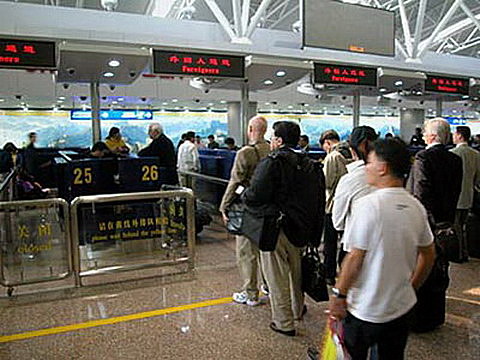 Then you go to the departure lounge, at the entrance to the plane, you will just need to show your boarding pass. Please note, check-in opens 3 hours and closes 40 minutes before departure. Don't be late!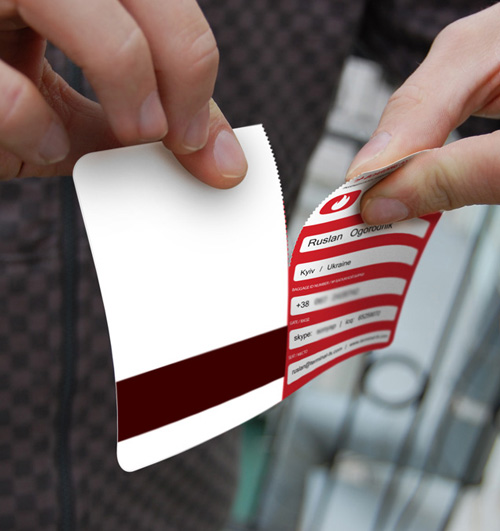 Useful advice
To carry more than $ 3,000 you are eligible. But Bank cards is not the case. You can take any number of plastic cards, with no limit on the funds in the account.
Advice 3 : How are the passport control at the airport
The passport control procedure is required when crossing state borders. The process does not take much time. But not to miss your flight, it is better to know in advance how to pass the passport control at the airport.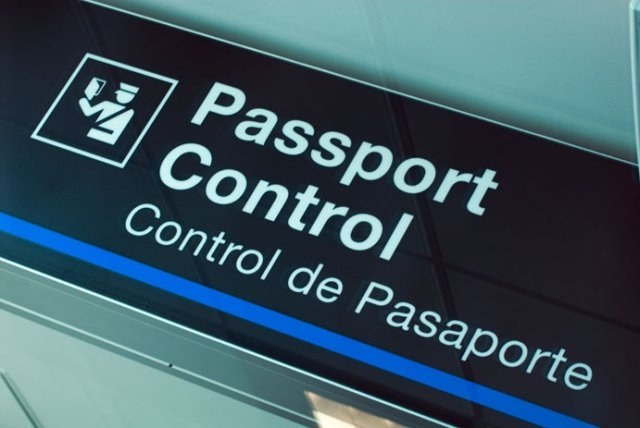 When crossing the Russian border


Passport control includes checking of documents entitling you to the departure to another country. Depending on the visited country list of documents may be different. The total is a valid passport, but may require additional documents. For example, the presence of a Schengen visa for Schengen countries.

If traveling with a baby goes just a mom, an employee has the right to ask to present a notarised authorisation from the Pope for the removal of the child outside the country.

The passport control officer may ask you for return ticket confirming your intention to return to the country, or ask for reservation of hotels.

Don't forget that at the passport control check: is not prohibited for you to leave the country by the bailiffs.

If everything is in order, you will put a stamp about departure.

Read more about documents can be found in the embassies of Russia, the foreign Ministry and travel agencies. Be sure to check the latest changes in the rules that occur quite often.

Upon returning to Russia passport control is not as strict. You just put an entry stamp back.


When crossing a foreign border


What documents will be verified and that you will have to ask the passport control officer in another country on arrival, depends on agreements between States. All requirements please inquire in advance. In some countries, for example, require the presence of the passport, which expires no later than six months after the trip. If, before the end of validity of the passport remains 5 months, and you came for 2 weeks, the airport employee has the right to refuse you entry.

With many countries Russia has concluded agreements on visa-free stay. This means that you can visit this country without a tourist visa. But you will be asked to fill in a special document, such as an immigration card.

If the visa is not a tourist, you may ask a package of documents. For example, if a work visa, I will ask permission to work. Or if the visa training, will ask the documents from the school.

You can ask about the purpose of the trip, as well be asked to show return tickets and reservation of hotels, to confirm the availability of sufficient funds for stay in the country. In the absence of documents you can refuse entry. If everything is in order, it will make your photos and put the entry stamp indicating the date of arrival and dates of departure.

When departing back to Russia you just put a stamp about departure in your passport, and check not exceeded the period of stay in the country. If Yes, then be prepared to pay a fine.

Often employees of passport control does not ask to submit all the necessary documents, but you should not rely on the case. It at passport control passengers denied entry or exit. Better you will have a little more paperwork with them, and they are not useful to you, than you will miss your plane.