Instruction
Copper oxide (I) Cu2O. In nature it can be found in the form of the mineral cuprite. Also known by such names as copper oxide, hemoxin copper and oxide dimadi. Copper oxide (I) belongs to the group of amphoteric oxides.


Chemical properties

Cu2O does not react with water. Copper oxide (I) dissociates to a minimum extent:
Cu2O+H2O=2Cu(+)+2OH(-).

Cu2O can be translated into a solution in the following ways:
- Oxidation:
Cu2O+6HNO3=2Cu(NO3)2+3H2O+2NO2;
2Cu2O+8HCl+O2=4CuCl2+4H2O.
- The reaction with concentrated hydrochloric acid:
Си2О+4HCl=2H[CuCl2]+H2O.
- The reaction between copper oxide (I) and a concentrated alkali:
Cu2O+2OH(-)+H2O=2[Cu(OH)2](-).
Reaction with concentrated solutions of ammonium salts:
Cu2O+2NH4(+)=2[Cu(H2O)(NH3)](+).
- The reaction of the hydrate with concentrated ammonia:
Cu2O+4(NH3*H2O)=2[Cu(NH3)2]OH+3H2O.

Cu2O in aqueous solution may carry out the following reactions:
- Oxidation with oxygen to Cu(OH)2:
2Cu2O+4H2O+O2=4Cu(OH)2.
- In reaction with dilute acids galogensoderjasimi (HHal is possible to put Cl, I, Br) formed by the halides of copper:
Cu2O+2HHal=2CuHal+H2O.
Reaction with dilute sulfuric acid is a disproportionation. That is, copper oxide (I) is an oxidizing agent and a reducing agent at the same time:
Cu2O+H2SO4=CuSO4+Cu+H2O.
- Response recovery to Cu with sodium Hydrosulphite, or any other typical reducing agents:
2Cu2O+2NaHSO3=4Cu+Na2SO4+H2SO4.

Reaction with azitawadda:
- The reaction when cooled to 10-15 ° C:
Си2О+5HN3=2Cu(N3)2+H2O+NH3+N2.
- The reaction at a temperature of 20-25oC:
Си2О+2HN3=2CuN3+H2O.

Reaction when heated:
Decomposition in 1800оС:
2Cu2O=4Cu+O2.
- The reaction with sulfur:
2Cu2O+3S=2Cu2S+SO2 (temperature more than 600oC);
2Cu2O+Cu2S=6Cu+SO2 (1200-1300oc).
- In a current of hydrogen when heated, the carbon dioxide reacts with the aluminum:
Cu2O+H2=2Cu+H2O (temperature above 250oC);
Cu2O+CO=2Cu+CO2 (temperature 250-300oC);
3Cu2O+2Al=6Cu+2Al2O3 (temperature 1000 ° C)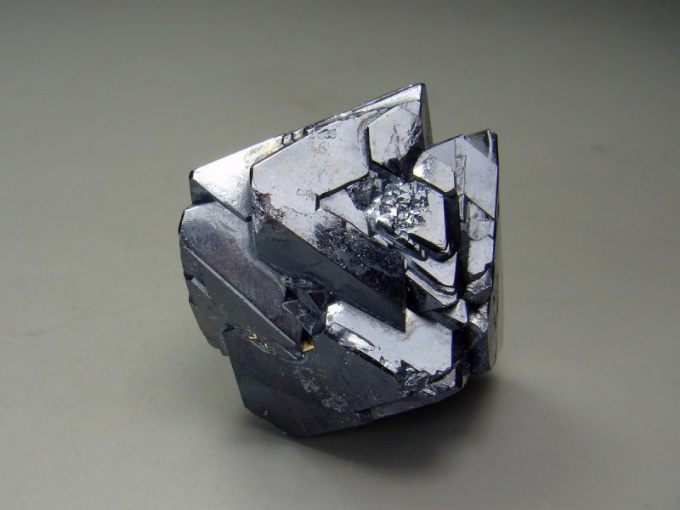 Copper oxide (II) CuO. We also know the name of oxide of copper. In regular schools (not specializing in chemistry) to study it. This is the basic oxide, the bivalent. In nature, copper oxide (II) is found in the form of the mineral melaconite or also called tenorit.


Chemical properties

- Copper oxide (II) decomposes when heated to 1100оС:
2CuO=2Cu+O2.
The copper oxide reacts with acids:
CuO+2HNO3=Cu(NO3)2+H2O;
CuO+H2SO4=CuSO4+H2O - obtaining of copper sulfate.
- During the reaction with the hydroxides formed cuprate:
CuO+2NaOH=Na2CuO2+H2O.
Reaction of copper oxide (II) carbon, carbon monoxide, ammonia and hydrogen are reactions recovery:
2CuO+C=2Cu+CO2.
CuO+H2=Cu+H2O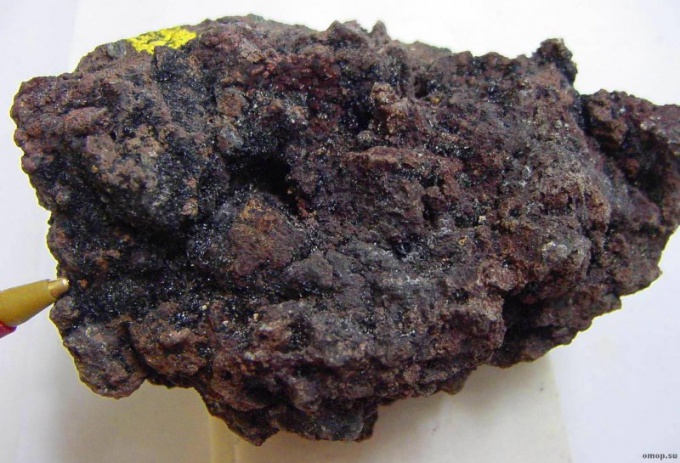 Copper oxide (III) Cu2O3 - oxide copper metal. Is a strong oxidant.


Chemical properties

- Oxide of copper (III) is not soluble in water.
Decomposition occurs when exposed to temperature:
2Cu2O3=4CuO+O2 (temperature 400oC).
- In the reaction of copper oxide (III) with hydrogen chloride is released chlorine;
- In reactions with alkalis formed red tetrahydridoborate (III) (unstable).
The last two reactions are quite complex, their use is found only in the main institutions.
Note
Most often used to study copper oxide (II). Two other oxide are studied and are used in specialized institutions.
Useful advice
Oxides of copper can cause irritation of eyes, skin, respiratory tract. Performing various reactions of the oxides is allowed only in specially equipped premises.