You will need
The number at your discretion:
- mushrooms of shinanoki;
- sour cream;
- vegetable oil;
- fresh dill;
Sol.
Instruction
Thoroughly wash the mushrooms of shinanoki, loop, cover with water and bring to a boil. After that, immediately drain the water, pour into the pan with the mushrooms clean water, bring to a boil. Drain the water, pour water a third time, add a small amount of salt. Shinanoki simmer for 20-30 minutes.
Of ready mushrooms drain the water, put shinanoki in the pan without adding oil. From time to time stir the mushrooms - all the excess liquid has evaporated from mushrooms.
Once the water has evaporated, add in the pan vegetable oil, fry the mushrooms to complete, they should be a beautiful dark color.
Rinse the bunch of fresh dill, chop desired amount of green. Cool fried mushrooms of shinanoki, add sour cream, stir. Salt to taste, add chopped fresh dill, toss again.
A simple and delicious appetizer of Sinemorec ready, you can serve it to the table. This appetizer goes well with boiled potatoes.
Advice 2: How to fry mushrooms with potatoes
One of the most favorite mushroom dishes is fried
potatoes
with mushrooms. Not all know how to cook it, meanwhile nothing special about it. Tasty potatoes, fragrant
mushrooms
and a good frying pan – that's the whole secret gluttony.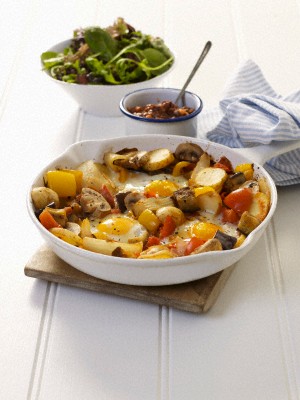 You will need
100 g of boiled mushrooms
50 g. vegetable oil
1 small onion
salt
pepper to taste
Instruction
In the roasting raw potatoes can lay only industrial mushrooms like champignons, forest mushrooms are in need of advance preparation. Mushrooms, boletus, white, no matter what you will be able to collect in the nearby woods or buy in the market, any of these mushrooms must be thoroughly washed, cleaned of dirt and accumulated leaves, chop and boil at least two times.
Only after the mushrooms can be considered ready for introduction into other dishes. Drain them in a colander and set aside to drain.
Peel the potatoes, rinse in water, cut in large julienne strips, place on napkin to dry. Onion cut into half rings.
In a thick-walled pan will rascality oil, send it potatoes. Give him a little prioritise on the one hand, add the onions, flip the potatoes and fry it from the other side. The fire can thus be abated, but only slightly.
After 5-7 minutes, add the potatoes, the mushrooms, salt and pepper, mix well, fry for another 5 minutes, stirring occasionally. If the potato still wasn't cooked, the pan can be covered with a lid and leave to languish on low heat until fully cooked meals.
Serve the potatoes with mushrooms or mushrooms with potatoes (it all depends on the proportions of products in the finished dish) are best with sour cream.
Note
If you are not sure about the edibility of mushrooms, throw them immediately.
Useful advice
If you like garlic, you can sprinkle them over the finished dish.