Beautiful, high quality and inexpensive – about such dreams almost any fashionista. But really, despite all the variety of choices to find the really good thing is getting harder every day. And not the fact that an expensive name brand store you'll find what you're looking for.
By the way, there are cases when customers are luxury stores become victims of unscrupulous sellers and bought for insane amounts of money for ordinary counterfeiting under the popular label.
Where to buy good and cheap clothes in Moscow
Moscow compares favorably with other cities of Russia that she bole westernized. This means that in the Moscow stores often have seasonal sales, there are a large number of Stoke-on centers and a variety of Seil.
So, if you want to buy inexpensive but good clothes in the capital, first determine the choice. Outline the range of his interests – so it will be easier to find those outlets that interest you.
One of the options – Silovye shops or so-called run-off centers. They can find all the variety of wardrobe. However, experts argue that to buy the right thing that will be of excellent quality is possible only if you know exactly what you want.
Should be ready for what will have to stay in this store for half a day and dig through a ton of things to really find the worth option.
Another option where you can buy quality items at bargain prices - a discount. Discounts differ from Seil fact that in the second you can buy clothes of different brands, and the discounts only given company. For example, OSTIN, SELAи others have their discounts, which are brought unsold stuff from last year's collections. This version of the store is perfect for fans of the classics. After all, classic clothing never goes out of fashion and you can always find a good thing that there is to sit and to accentuate the figure.
Also discounts will be a great place for those who are not afraid of condemnation for what will come out in the clothes of last season.
Alternatively, you can go to Moscow 2 major discount luxury brands. Them at a significant discount to buy clothes of luxury brands – Versace,
DKNY
, Ferre, etc. However, it is worth considering that here though you can buy designer clothes cheaper, nevertheless it will cost not a penny. But quality galore.
The second life was received today and the thrift shop. However, now they got the definition of "elite". These are goods of only the highest quality and necessarily from around the world. In Moscow today there are 5 such high-end consignment shops.
What you should consider when buying things in markdown
Coming to the discounts and drains, be careful: often on the shelves are things discounted due to the presence in them of marriage. In addition, in most cases, visitors are too special accuracy does not differ and in the process of fitting can easily tear off a button or put a puff.
Do not try to collect a whole bunch of things cheaper in the euphoria of low prices. Better take a few, come home, measure. Then you will understand what you are missing until set and acquiring the. Remember that soon the shops will again lose part of the unsold collections, so that you will have the chance to refresh your wardrobe at an affordable price.
To buy with significant discounts you can not only adult, but also children's clothing. Various sales and discounts there, and with children's products.
Advice 2 : Where in Moscow to buy cheap things
Even with modest earnings
it is possible
to dress in accordance with fashion trends. In Moscow, opened clothing stores for the whole family, a variety of flow centers, second-hand.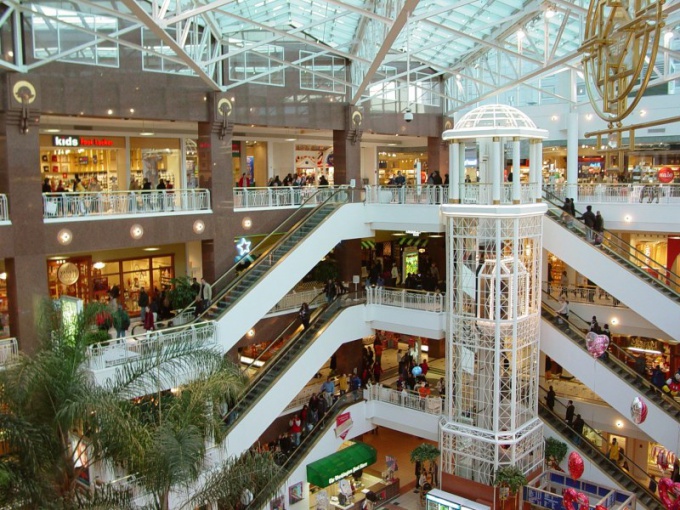 I want to dress well even with a limited budget. Students, young families with children and even those who want to save more money prefer to buy cheap things every day. In Moscow it is easy to find affordable and quality clothing for the whole family.
Look in the nearest shopping centre
In big malls, for example, "mega", "Europe", "Rio" and the like are often located in large shops and cheap clothing in which you can find clothes for men, women and children. The most popular mass brands: Modis, Gloria Jeans, Oggi, Sela.
Multibrand stores like NewYorker presents a selection of youth clothing at affordable prices.
Find Stoke-on centers and thrifts
To the disgust of some of our compatriots in relation to such outlets is ungrounded: thrifts have long worn do not sell things, preferring to deliver "luxury" goods. Usually, it's sorted high quality clothes are often a very strong brands that have not been custom or otherwise unclaimed in retail stores.
Stoke-on centers and never offered a second-hand goods. Instead, they buy inventory in large stores at bargain prices and offer them to customers.
In the effluent, and second-hand you can find good men's pants and shirts, jeans and t-shirts for the whole family, seasonal clothes for children. Often the trade goes on the weight so can be fully dressed for a modest sum. The only drawback of such institutions is the lack of adequate navigation and a full size range. To search clothing that will suit you often have to spend the whole day.
Visit wholesale markets and warehouses
Joint purchase in wholesale warehouses popular with young parents who buy there are not only clothes, but hygiene products and baby food. Parent communities on a regular basis the relevant topics so that you only need to register and follow the updates.
If you wait for the next group applications in no time, you can visit the flea markets. Quality, however, often leaves much to be desired, but if you need t-shirts, jeans or other casual clothes, and offers are really profitable, why not use them?
Follow the news
To be aware of all sales and special promotions, you can subscribe to their favourite brand, a shopping Mall, a website dedicated to discounts, coupon or service. Then buy some cheap clothes will not be difficult.
Advice 3 : Fashion trends 2017
To keep up with fashion even in cold weather, you need to have time to take care of new clothes for autumn-winter wardrobe a little bit earlier.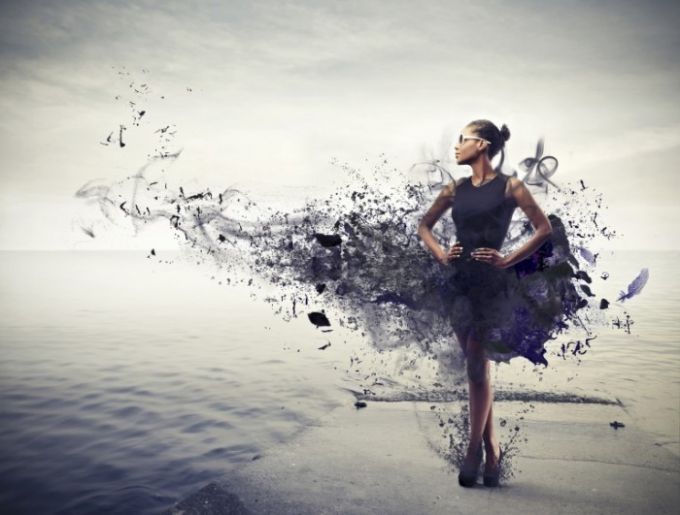 The first thing to clarify, what are the actual colors in the next season. Everyone used to wear in rainy and cold weather, the dark, non-marking clothes. But next year, fortunately, the bright colors will replace the dark shades of clothes. Trends this season are these colors: purple, colors of peach, turquoise, orange and more soft analogues of the listed shades.
Do not be afraid of experiments, a combination of a couple colors. The monotony would be better to dilute the details more vivid colors. In 2017 will be the classic polka dots and stripes. No less popular is the image, which includes abstract paintings, various floral and animal ornaments.
Stylish dresses in cold season 2016 – 2017
In the future season will be fashionable skirt three-dimensional form, dresses in glamorous style, bright colors. The actual shades will be the color of gold, coral, gentle pink, silver. If to speak about length dresses, this year the choice is up to each individual. In fashion so be asymmetric lines. You can see them in the hem of the dress in the top.
Will not go out of fashion and dresses made of leather. They will vary not only in classic black color and green, red colours. The most popular in the season of 2017 will be the gown of warmer materials. They are decorated with fur, which will add together elegance.
Stylish women's trousers fall-winter 2016 – 2017
Despite the preference of bright colors for dresses, pants next season will be more quiet tones. Given the primacy of such colors: black, mustard, camel, black, brown, milk. The trend will be leather pants color shining nail Polish.
Fashionable jackets and stylish cardigans
In a gloomy, cool weather to warm and to complement the comfort of a high-fashion look will be a warm cardigan. This season will be knee-length. Choose from a knit material with a striped convex pattern. The same way you can complement a well-chosen jacket. It is best to choose soothing colors. Well will look jackets with a hint of khaki, gray, blue or brown.