The bulk of sales in Moscow begin in early July. The first small discount of 5-10%, but usually buyers are beginning to update your wardrobe at this time while the season is still in full swing and the range of goods is large, there is plenty to choose from. By the end of the sales season, which ends in late July – mid-August, the discounts can reach 70%, but the right size may not be.

Going on the hunt for new and trendy clothes, remember that this process does not tolerate haste and bustle. Look closely at the price tags – sometimes on the counter with a sign "-50%" can hang things discount which is much less or not at all. In some stores, this technique is often used by sellers to sell more product. It would be a shame if your purchase is not so profitable as it seemed at first glance.

The outlet is hot not only for buyers but also sellers. They are trying to force customers to fork out. If the window of the shop hangs an announcement that discounts 10-20% will last till a specific date, there is confidence that after this period, the sale will continue, and discounts will be increased.

To force the buyer to buy something is the action and when two bought you a gift offer a third free. Often the result of participation in such stock becomes a bunch of useless and unnecessary things. Try to control yourself and not to succumb to these provocations.

Many stores warn the buyers that return items purchased with significant discounts, will not be performed. Keep in mind that any item purchased on sale, can be returned to the store or exchanged in accordance with the law on protection of consumer rights.

'Sales indicating the start and end dates, value of the discount, you can always find on the Internet. Do not miss this opportunity to buy fashionable and high quality clothes and shoes at half price.
Advice 2: When sales begin
Nearly all the world's trade sector arranges the sale, which attracts the stores of a huge crowd of people. Who would not like to buy things twice or three times cheaper! Or buy three copies for the price of two or buy two, and the third to receive a gift.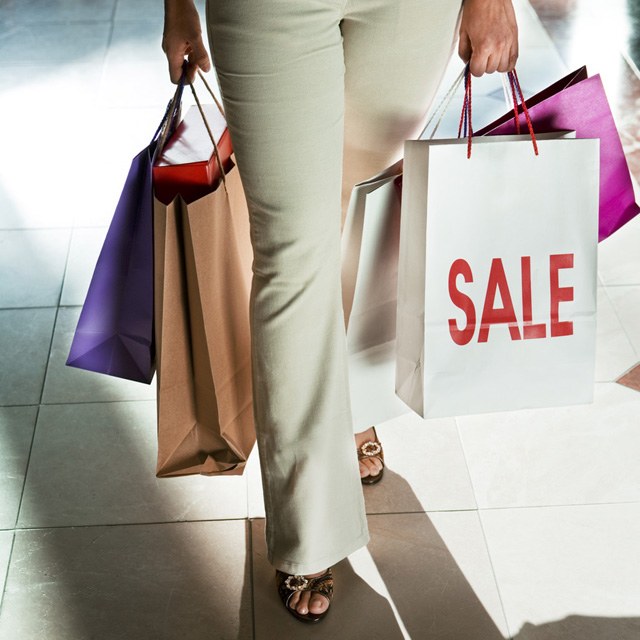 Usually such actions abroad are held in winter and autumn. Within two to three weeks starting in late December and mid-July, in retail chains and stores discounts. However, the specific timing of sales each year, sometimes a little bit different.
In Italy in 2012, the season of summer discounts in different provinces started from July 2 to July 7, and will end in the second half of September. Winter sale 2013 will start from 2 to 6 January and will last in most provinces for 60 days. At a great price at this time in Italy, you can buy clothes of local fashion designers, high-quality leather goods, including jackets, bags, shoes. Jewelry, fashion jewelry, crystal, porcelain, beautiful lingerie - it is also famous for the Apennine Peninsula.
In France the official calendar of sales is set by the government, and it adheres to most of the shops.
Summer sale
2012 was held from June 27 to July 31. Winter will run from 11 January to 14 February. Here you need to consider that some departments moved the deadline, but in Paris, where, in fact, it is advisable to go, sales will be held in the specified period of time. There many people manage to update your wardrobe for 10-20% of its value.
In England a certain amount of sales there, and some stores carry them throughout the season. But rest assured, two days before Christmas leading British retailers will offer unbelievably low prices. In the period of discounts average things designers can buy 10-15 pounds, and you can't forget – London is the capital of vintage. If you're a fan of vintage things, then you need to go to England.
Sales in Spain traditionally starts July 1, and lasted in most regions for more than two months, ie until the end of summer. But there are exceptions. In 2012, the Madrid season will end on 21 September, in the Basque country, Galicia, Castile-La Mancha - September 31. Canary Islands - October 31. However, because of the crisis of the Spanish stores are starting to offer discounts even before the official sales season.
In Moscow, the sales are held almost daily, the need to monitor the advertising of branded stores on the Internet.