Return on assets - an indicator to evaluate the results of the main activities of the company. It shows the impact that falls on each ruble of assets, irrespective of sources of their formation. It is calculated as the ratio of net profit to assets of the company.
A deeper picture of the formation of this indicator provides integrated financial analysis. With regard to the efficient use of company assets most often used financial analysis developed by company "DuPont". It involves the decomposition formula of profitability of assets on several indicators.
According to the model, the coefficient of profitability of assets is calculated as profit margin multiplied by asset turnover. In this formula, profit margin is equal to the ratio of net profit to revenue and turnover - the ratio of revenue to assets.
Using the DuPont model reveals two reasons for the fall of profitability of assets - decrease of profitability of sales and decrease turnover. In considering these indicators in dynamics, you can determine which one is led ultimately to the fall of profitability of assets.
Analysis of indicators of profitability of assets allows you to identify problem areas in business and to develop ways for their solution.
Ways of increase of profitability of assets
The main reason for the fall in profitability of sales (and, accordingly, profitability of assets) is to increase the cost price of produced (sold) products. In this situation the company needs to focus its own efforts on improving the efficiency of cost management. In particular, to determine the most significant components of cost of production and to identify possible ways to reduce them. This, for example, the search for new suppliers of raw materials, reducing energy costs by implementing energy efficient technologies, etc.
Also it is necessary to divide costs in the cost structure into fixed and variable and calculate the breakeven point. It may be necessary to conduct a detailed analysis of the assortment matrix and change the range of products.
Another reason for the fall of profitability of assets can be a drop in sales. It affects the growth of production costs due to increasing share of overheads. If it was revealed that the main negative factors was the drop in sales, the company needs to focus on marketing, price and assortment policy. In particular, it is necessary to assess their own competitive position in the market in these areas.
To increase the profitability of assets and by reducing working capital or fixed assets. To achieve this goal is possible through the sale of inefficient equipment or reduction of non-productive assets; reduction of stocks of raw materials and work in process; and reduce receivables. Of course, it is worth considering the liquidity of assets so as not to upset the balance between working capital and the ability to pay its creditors.
Advice 2 : The reasons of falling of sales and revenue
Every person who deals with the sales of its products or services, sooner or later there are times when the level of sales decreases and hence the revenue too. At such moments the main thing is to understand the reasons for such a situation, and not to quit his job because of this. No need to rush to change personnel, to do a new action or to change the range of goods.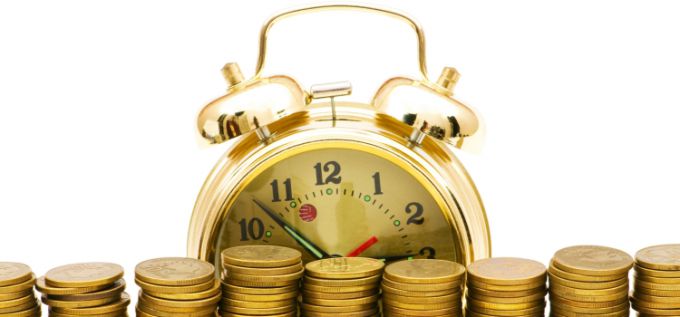 What to do in this situation? First notice, not whether the falling demand seasonal in nature? Can you sell umbrellas, and winter in the street? Then your profit would have to decline significantly. Maybe your proposal does not match the season? If with this you have everything in order, pay attention to the price policy, maybe your products are sold at too high price? Also at this moment it is necessary to view all the statistics of your shop for a few seasons. Maybe you did something that now only gave such a negative effect? For example, placing of outdoor advertising, it is worth remembering that it will give some negative effect.
Do not forget about competitors. Review their suggestions, maybe they just lured you buyers, offering more favorable terms of purchase? If so, then revise their offers and try to offer customers something also best. If you have analyzed all these points, and there is no reason, then pay attention to your staff. Sometimes the sales just can be made by cash, directly into the pocket of your employees.
If you still have dealt with the cause of falling profits, remember that the cause must be eliminated. No need to think about what it all itself. Consider all that you have done for the last time. Maybe it's time to change something, for example to change the pricing policy, if that's the reason. The most important thing in such situations – no need to mitigate the effects of a reduction of your profit. Try to remove it, not to compensate, for example, rising prices.
In order to increase your profits, please pay attention to advertising. Will post entries about your products and services on related forums, make a group in social networks. This will help to attract customers to you and thus increase revenue. It happens that the cause of the fall of the success of the store lies in the fact that buyers are no longer interested in your range of products. Find out what is of interest to clients, offer relevant services. Most importantly, don't panic and in the rush and bustle of all the change. This will make things worse. The most important thing in solving this problem is to analyze it.