Reception during graduation
Of course, the most powerful argument for quality evaluation will be the student's knowledge. But each delicious dish is a culinary Ambassador, helping to raise awareness of teachers towards students. It will help to impress the examiners have a positive effect.
It is important to determine when exactly to lay the table before or after exams. Usually a feast to celebrate a fact.
If the situation at the University is democratic, then let some analogue non-alcoholic cocktail in between graduation students.
That's what dishes might include a buffet:
proteins boiled eggs with red caviar;
- canapés several types;
- ham roulette;
- pies;
- juices, mineral water.
Diploma – long process, the Commission will be tired, hungry. And every teacher needs to be in a blissful state of mind. These meals will help them to reinforce the strength to put the whole group in a journal of only positive mark.
After all pass the exams or before, you can set the table more thoroughly. There are 3 options:
- order food in a café or restaurant (but buying ready meals are quite expensive and not all students are willing to sacrifice a considerable sum);
selected some activists who are well prepared; they will win their delicious examiners, they will become more loyal and friendly;
- portion snacks to buy, and some brought from home.
What to prepare for thesis defense
Snacks is not difficult to cook. Homemade is much cheaper purchase, if you try, they won't budge "restaurant" in appearance and taste.
Try while gosov graduation to surprise the teachers here is a delicious snack that is prepared quickly and requires the use of at least products, you can call it "Camisia". Here is what you will need:
- savoury biscuits such as crackers;
- hard cheese;
- bacon.
First, you need to calculate how much during the AGM will be examiners. Better to do more snacks, as students will want to eat.
Finely grate the cheese on a grater, put it on cookies and Obratite each strip of bacon. Now we need to put cookies on a baking sheet and put it in a preheated 180oC oven for about 30 minutes. Then a dish called "Camisia", and perhaps "Commission" is removed, cooled, put in plastic bag and carry to the UNIVERSITY. There it was heated in a microwave oven and served. Of course, it is better to know how to spell the word "Commission" to adequately pass the final exams and call the dish correctly – "For the respected Commission."
Easy to do and rolls with ham, to also apply for the protection of the diploma. Best buy cuts, filled with: cheese, eggs, greens, mixed with mayonnaise. Then roll it up, toothpick stabbing.
It also created a variety of canapés, snack bars and sweet. Do not forget to beautifully decorate a table graduation flowers, balloons, and a great atmosphere is guaranteed.
Advice 2: What you need for graduation
The diploma is the final stage of training. To get it, you must spend a lot of energy and have a lot of patience. But the crucial moment comes, when it comes time for protection.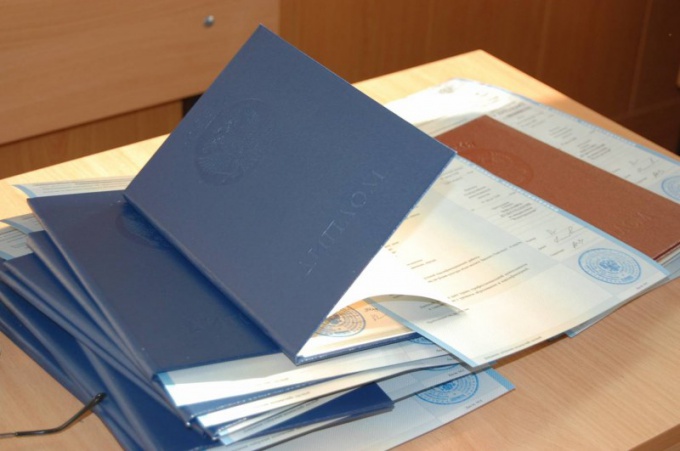 You will need
Finished diploma, posters or video presentation, handouts, pointer, review, opinion, prepared speech
Instruction
When the diploma is ready and it seems that the hard part is over, begins one of the most difficult stages: preparation of the defense. First and foremost, you need to prepare all the extra sheets for the diploma, then, posters or presentation. And most importantly - preparing the speech for protection.
Opinion and review for diploma or graduation qualification thesis preparing thesis Director. These forms should be in a folder with a diploma.

Proven diploma with all the documents should be listed in a specified time to the office of graduate design. If you do not pass everything in time, there will be no access to protection. So you should check in advance without waiting for the deadline.
Now comes the turn of preparing illustrative material. It can be either posters, or presentation. Before you create you need to study the standards implementation. They should be the guidelines for the implementation of the thesis.

Standard developed 6 posters and 6 sheets of the presentation. On the first poster in the upper right corner is the inscription "Poster 1". The rest shall bear the same inscription, but with a different number. In the bottom right corner put 2 labels one below the other "Performed____" and "Checked___". Beside the records shall be signed by an artist (one who is protected by this poster) and the person who checked the posters of the degree head.

Usually posters are performed according to certain unwritten standards. Poster 1 is performed according to the Chapter introduction. Poster 2, 3, 4, 5 1, 2, 3 chapters of a diploma. Poster 6 - conclusions and recommendations. With this placement of visual information is the easiest way to tell them about the diploma.

Posters are printed in a single copy. An additional advantage will print on A4 for each member of the attestation Commission.
When the posters are ready, I start preparing the speech for protection. This should be a brief summary, telling about the work performed.

Sure in the beginning of the speech to make: "Dear Chairman. Dear members of the state attestation Commission, student name group defense of diploma work ready. Allow me to begin".

First and foremost, you need to specify the subject of the thesis, and then to note its relevance in the present time. Then begins a small story Chapter by Chapter. In conclusion, we need to talk about findings and recommendations. It must be associated with posters made earlier.

To teach it it is desirable at least 1 week. Also preferably several times to tell it to someone close to you. Then not so will be terrible on the defense.
The day before the designated protection you need to prepare all the material, so in the morning not to forget anything. Bring posters or a CD with a presentation pointer and handouts.

Not worth repeating it all night. Better to be early to bed and to sleep.
Is not necessary to drink any sedative. They inhibit brain function. It is better to calmly repeat material for protection.

Before you go out, ask the group to help hang posters. Themselves engage in distributing material to members of the Commission.

Don't forget to take a pointer, or handle. Stick the posters on your finger very ugly. And the subject in hand has a calming effect.

Remember that none of the members of the Commission does not know the topic of the diploma as well as knows her defending. So you can be calm. Even if you have forgotten the text of the speech, it is possible to improvise on the basis of information posters. The main thing is to be confident.

After the end of the speech maples Commission will try to fill up with questions. Can even say that the thesis is not consistent with the information in it. Defend your opinion, be stubborn. Because it affects the final grade. In any case can not be quiet, to get lost. Need to say something. And then a good score is guaranteed.
Note
Before protection repeat definition on the subject of the diploma. They may ask members of the Commission.
Useful advice
Before exams worry. A diploma is no exception. Shouldn't exhaust yourself. In most cases, if the state exams, the diploma will be protected.
Advice 3: How to decorate a children's table for a birthday
Day of birth of a child is a joyous occasion. Children usually look forward to it, counting the remaining days. On this day, children have many pleasant surprises: gifts, guests and, of course, children's holiday table. How to make it so, to be beautiful and comfortable?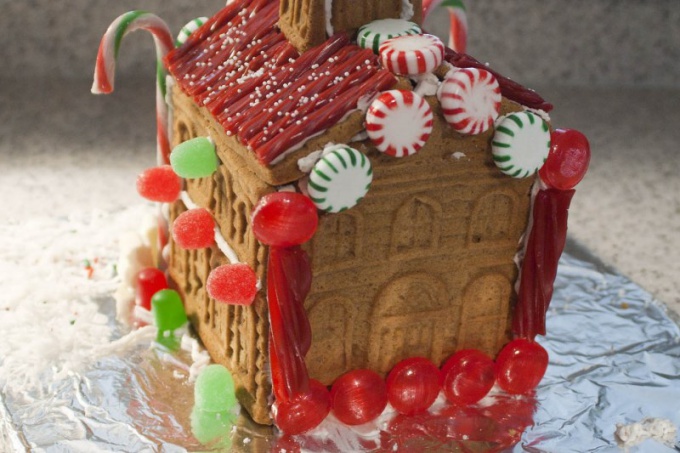 You will need
balls;
- disposable tableware;
bright meals;
- garlands.
Instruction
For the mischievous and moving kids best suited Swedish table. Do it on a comfortable wide tableICA, which is suitable for kids height. Cover it with a bright tablecloth. Obviate legs beautiful paper garlands. In the center of the plant's favorite toy. Tie her colorful balloons, inflated with helium. Provide unobstructed access to the table.
Do not use breakable dishes. It is better to buy disposable, of plastic. Choose colorful plates and cups, they will love the children. Very elegant look and dishes with cartoon characters. On each Cup to stick a piece of paper with the guest's name.
Make meals with imagination, for example, decorate them with colored pieces of vegetables. Do not put on table exotic dishes – they can cause allergies. Discuss in advance of the holiday menu with the parents of invited children. If you don't have time to do this, prepare something neutral – sandwiches, steam cakes, fruit salads. Do not prepare too many – children often prefer to play and have fun than it is.
Do not serve food in common bowls, much easier to lay out food on the plates. Children often hesitate to impose food. Into glasses pour homemade juice, compote or juice stick cocktail straws with little plastic figures of animals.
For dessert, serve a cake decorated with candles. If you wish, you can bake it yourself. If the cake is ready, it should not be too fat. Perfect yogurt.
Note
Festive table looks great in a prepared room. Decorate the room with bright balloons, hang on a wall the poster with a congratulation. Pick music for the occasion. Think about what you will take children – you can't do without cheerful competitions, games and other entertainment.
Useful advice
It is not necessary to invite so many guests. There is a rule, which is: add one to the number of years the child is the optimum number of guests, including the birthday child.