Alder color: how to combine in the interior
Alder color is a basic color, suitable for creating practical and pleasing to the eye interior. This light brown shade is warm, soft and some sunshine. Most often the color of the alder is used for furniture and interior doors.
Light brown alder has a Sunny yellow undertone. This shade is almost universal and is perfect for the nursery, kitchen, hallway or bedroom. Less frequently it is used in the design of the living room.
Soft alder color blends perfectly with intense, juicy colors. Bright shades such as red, blue, green will allow you to create spectacular and original interior. Particularly interesting active color look as complementary.
Affordable shade of alder perfect "neighbor" would be unusual, complex tones. For example, pistachio, salmon, sky blue, pastel pink, peach etc. Through tenderness and some dullness of the data colors, the interior will get a calm and relaxing mood.
Alder color also looks nice on the background of chocolate brown and milky tones. In the first case, the room will contrast, in the second – harmonic and neutral. The perfect
combination
gives the color of alder with a gray-blue and clear grey shades. This combination of warm and cold tones is daring and impressive.
Designers do not recommend to combine alder color with pure black or white. This combination will turn out too sharp, not very suitable for a comfortable life. Beautiful contrast you will help to create graphite, dark purple and dark brown tones. Instead of white, use pastel pink, ivory or champagne.
Examples of harmonious combinations
Most often the color of the alder can be found in the kitchen. Headset this shade is very popular due to its practicality. Choosing a harmonious color scheme the rest of the room, lean on your taste preferences.
For example, if you want to create a soft, quiet interior, select dairy and pastel shades. For the contrast of the room will suit you chocolate, dark green, purple. In any case, do not forget about bright accents: jars, dishes, decorative items.
Furniture color of the alder is not a very demanding environment. It is easy to fit in both dark and light interior. Important note: it is intended more to create a practical and universal, and not the design of the room.
Furniture color alder is a great choice for a child's room. Base color is easy to complement all shades of pink and blue or other colors. To interesting interior will help you mellow tints. For example, will look great bedspreads and pillows, made in the technique of patchwork or multi-colored curtains. Children's work is very original, practical and comfortable.
Advice 2: How to sort by color
Often, those who are engaged in different types of needlework, the question arises - how best
to lay out
threads for sewing, embroidery thread for embroidery and other necessary in applied creativity things according
to the colors
, while maintaining the harmony of their combination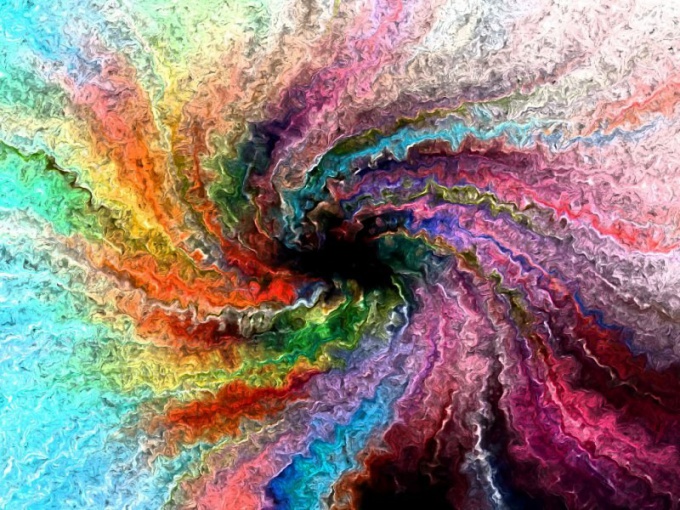 Instruction
Use the find artists color wheel to match. This circle is based on the natural physical phenomenon of decomposition of white color when it passes through a prism, when the result is a range of shades, arranged in order like the rainbow, namely: red, orange, yellow, then green, blue, Indigo and of course violet.
Using this principle, you can create 8 main color groups, and between them the positioning, for example, floss in-between colors like red-orange or greenish-yellow. The circle is a purple color, which links the basic red and purple.
All shades of this layout are divided into warm and cold, and to warm include red, yellow and orange to a cold blue and blue. Green refers to neutral, and purple can be referred to as warm colors and cold - depending on choice of shade.
Remember that match well with any product the colors that are in the color wheel or next to, or on the opposite side. So beautiful it will look like the combination of orange with yellow and red flowers, and opposite blue, black. This property of the colour circle can be applied both in creativity and in day to day life - for example, when selecting clothes.
Remember the location of colors in the rainbow is a simplified version of the color wheel. The product quiet tones, use colors that are arranged one behind the other, to give the brightness to get the colors one by one (e.g., red-yellow-blue), for contrast, combine colors that are on the edges of the rainbow (e.g., red-violet or red-black).
If you are unsure of the correct choice, first experiment with paints. On a sheet of paper draw lines of the selected colors and view their compatibility, then lay the thread in the same order and making sure that we achieved the right combination and get to work.
Advice 3: What colors are combined with pistachio
Black and grey, of course, different absolute versatility, but sometimes you still want a color change. Pistachio color — bright, rich, refreshing, however, he is able to be combined with a huge number of shades - from white to red.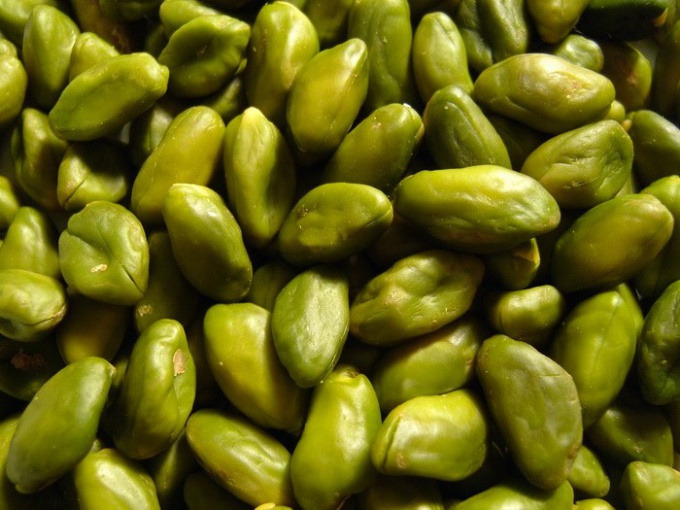 Instruction
Pistachio color gives almost any way the energy, freshness and joy. You don't have to think what color to merge it, since it blends with most shades. It should be noted that the pistachio looks good especially on a blond, but quite tanned girls. The correct shade of that color on them looks very feminine and refreshing, and besides, this color is wonderful and emphasizes the beauty of natural tan. If you have very fair skin, it is acceptable to use this color in clothes, but put it away from your face because it can make your skin greyish and faded.
One of the best color combinations pistachio and white or light beige. Outfits in these shades evoke associations on the resort vacation. White or beige pants in combination with a pistachio jacket will allow you to make a real splash at work.
Pistachio with all shades of pink — another win-win combination. However, it looks best on very young girls. Dress with a vivid print that combines these two colors will make their possessor the Queen of any party. It is very important to choose the right shades of accessories for the image that uses pistachio and pink, poorly-chosen bag could ruin everything.
Pistachio surprisingly well with other shades of green. It looks great with grass green or olive. When connected in a single image, multiple shades of green, it is desirable to use instead of plain fabrics the fabric prints, this will allow more gently to combine different colors. Use neutral shades combining in this case to avoid unnecessary medley and mash.
The combination of rich strawberry color with pistachio suitable for girls with high contrast in appearance. These colors look great if you use things with a complex texture fishnet top, knitted cardigan, skirt crinkled. Don't be afraid to experiment, combining use accessories in neutral shades.
Pistachio color can act not only as the base color of the wardrobe, but also can be used for emphasis. Shoes, scarves, bags this color will make any way, which used muted pastel colors, a bit brighter and more original.