You will need
- fabric (calico, footer, fleece) 5*1.1 m;
- foam (thickness 3-4 cm) 2*1.5 m;
- ribbon for ties 1 m.
Instruction
Fold the chosen fabric in half, edge to edge and the road markings: two rectangles 120*55 cm, two rectangles 60* 55 cm Markings applied using tailoring chalk or dry soap. Stab the fabric with pins and cut out details on the markup. The result is 4 rectangle 120*55 cm 4 rectangle 60*55 cm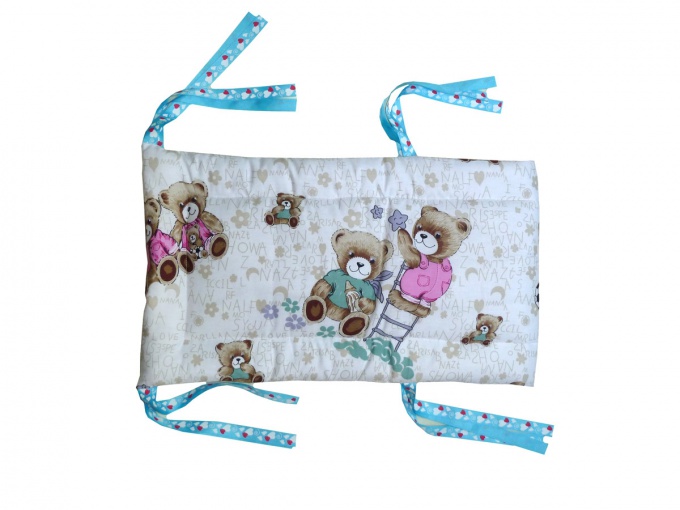 Edges of the cut out rectangles to process zigzag on the sewing machine. Two rectangles of the same size to sew with each other, inside out. One side of the cover for the side not to sew. To turn the cover right side out. In the same way, sew the remaining rectangles.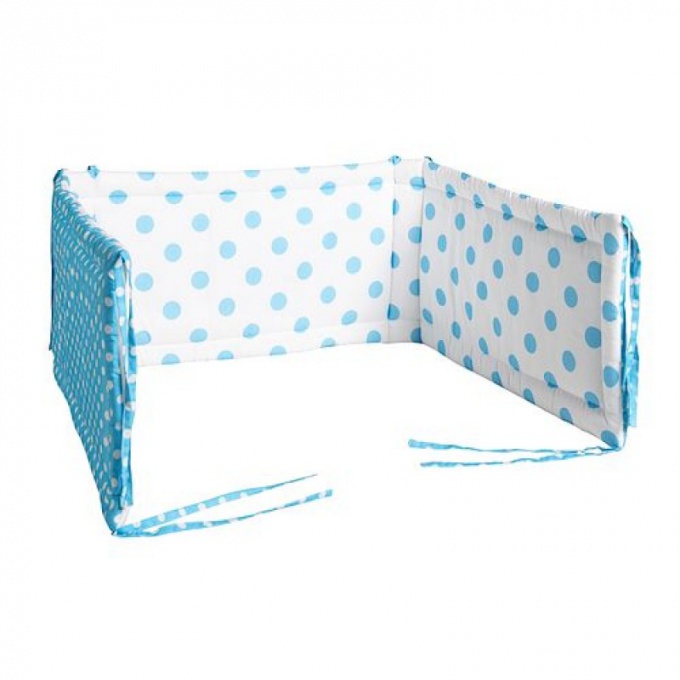 Foam cut 4 rectangles the right size. Stick the foam inside the finished covers for the bumpers.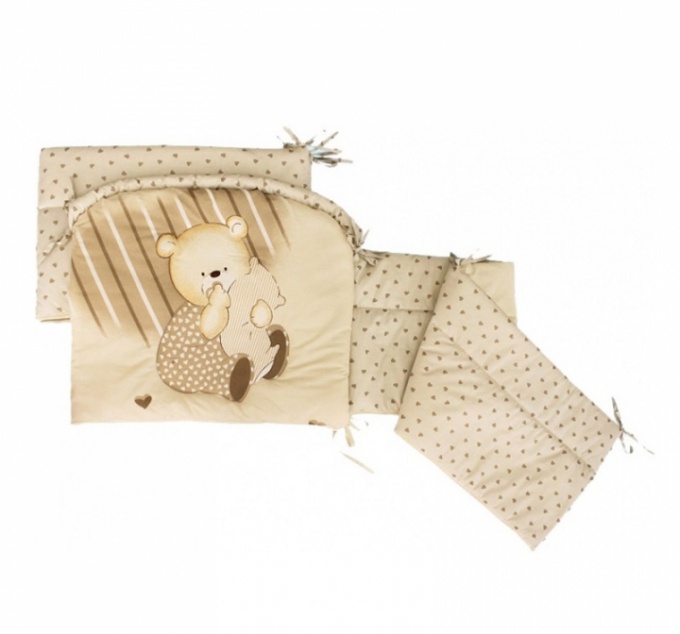 Bend the edge of the unbound side of the case to edge and sew edge to edge with the help of machines. When the roll is finished, you need to sew the ribbon-tie at the side and the middle order then to attach the boards to the bars of the bed.