Assortment of foreign online stores selling clothes and accessories, much different from their Russian counterparts. As a rule, the mark-up on branded clothing in Russia is about 50 percent. As a result, the domestic price tag is 2-3 times higher than in Italy, UK, France, Germany and America. This is why branded clothing is more profitable to buy abroad. In cases where a trip to another country is impossible, shoppers save online shopping. The share of Russian buyers who buy things on foreign websites, is increasing every year.
American online shopping
The Internet giant amazon.com – the largest U.S. retailers. On the website sells almost everything: various electronics, furniture, Housewares, cosmetics, jewelry, and clothing and shoes. While on the site you can find as cheap Chinese clothes and high-quality branded items. For example, Ray Ban sunglasses can cost $ 100 instead of 250, and the clock-Boyfriends from Michael Kors – 150 instead of the usual 300. On the same site in late winter the most famous in the world of outerwear brand Canada Goose will cost $ 600, whereas in autumn their price over $ 1000.
It is worth noting that American sales are short, and their things "fly" very quickly.
The disadvantages of the site include a multi-step search mechanism, which is difficult to learn for beginners, and lack of information about the product. It is worth to make a purchase only when you need this item, and you know in advance about the necessary.
Shopbop.com – a real storehouse for lovers of branded items. Jeans from Diesel, elegant dresses and handbags from
Diane von Furstenberg
, stylish pants and cardigans from DKNY as well as charm jewelry from Juicy Couture – all available on shopbop.com. The website pleasantly surprises with a convenient interface and high-quality pictures products.
European online shopping
Asos.com a British site, popular among students and young people. Here you can buy fashionable dresses, baby doll, and sweatshirts with bright prints, high-quality boyfriend jeans, as well as inexpensive shoes and outerwear.
Signing up for emails from asos.com you'll be the first to receive information about discounts and promotions.
Yoox.com - the most famous Italian website brand clothes and shoes. On sale in this online store, when in stock there remain only a few copies of the product, you can buy a really high quality item for a low price. So, a great pair of shoes or ankle boots from Roberto del Carlo discounts will cost less than 2000 rubles.
Advice 2 : Where to buy clothes for tall girls
Selection of clothing for tall girls – not an easy task. Many garment manufacturers somehow think that tall women who wear size clothing since 48. But it is not.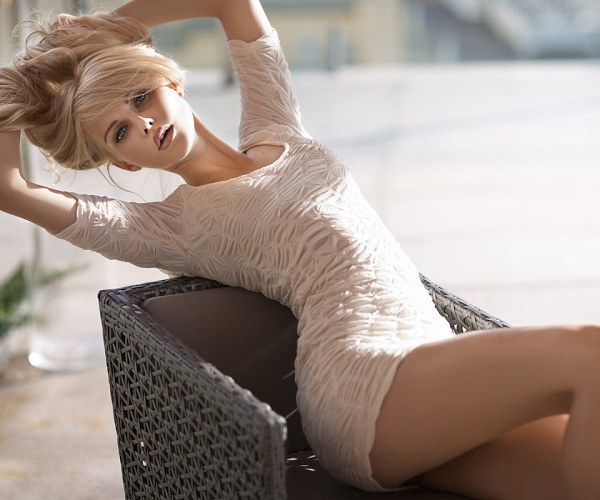 Indeed, the high the fair sex have a hard time selecting appropriate clothing. The main problems of a tall fashionista - short sleeve, especially outerwear, short pants length and fit of the dress at the waist. In the latter case, the waist usually sits higher than it should be.


Why tall women find it hard to find clothes


Basically the whole range of clothing designed for the average height. In recent years, leading position in the supply of clothing to Russia is China. Many manufacturers open their representative offices in China, as the manufacturing and labor are much cheaper there. And all merchandise that is not certified, the Chinese sew their patterns. According to official data, the average height of Chinese – 155 cm in women and 156 cm in men. In Russian shops are very a lot of counterfeit apparel made in China, though often of good quality. That is why high women, unlike fashionistas with secondary growth, it is sometimes so difficult to find clothes that would be perfect to sit on their figure.


Dress tall women


In Russia, apart from China, supplying clothing many European brands, including Belarusian, and very good quality. Look clothing high fashion should be among them. Very popular clothing company Leggy is a Belarusian brand of clothing, producing models especially for the ladies with high growth. This brand has already well established itself among high women. All the clothes are sewed from high-quality imported materials
on modern equipment. In the stores of this brand you can find clothes from size 42 and trousers on the Russian growth 180-188 to see the Clothes of this Belarusian brand can be purchased in retail stores as well as online delivery
all over the country.

Speaking about Belarusian brands, tall fashionistas should pay attention to another brand of a neighboring state - lakbi at. This brand has a very big range of clothing for high. It will certainly please many fashionistas.

Online shop Long Tall Sally sells clothes especially for tall girls. This trademark for more than 30 years developing collections for tall girls, with all the features of a custom shape. Retail stores are in the USA and the UK. In Russia, the delivery time is 10 days. Also the online store presents a wide selection of European brands.

Those who are crazy about denim, you should look for the suitable jeans for brand Westland. The brand offers models up to a size 36!


Do I need to hesitate tall


Many girls, having a tall, shy features, and for good reason! High girls drawn all the attention, and members of the opposite sex in particular. Only the tall girl can count on a career as a model. Be ashamed of such beautiful data, you do not need to stress that choosing the right clothes. Feel free to wear heels and trousers, they highlight the striking length, excellent
feet. Good shopping!