How to treat hair with lye soap
Once tar soap helped soldiers to deal with head lice, scabies and other skin problems that occur due to insufficient hygiene in the harsh wartime. The time has passed. More attractive and fragrant cleansers pushed the "black" counterpart in the far corner. And it's so unfair and certainly undeserved, because the soap is perfectly struggling with dandruff and seborrhea. Strengthens hair follicles while hair loss and enriches hair roots with vitamins. How correctly to carry out the procedure of hair treatment?
In order for the maximum benefit to handle the hair, there is no need much to RUB with soap. For this purpose it is necessary to separately whip the soap into foam and have it handle wet hair and roots. You should use your fingertips to gently RUB the foam into the scalp for seven or ten minutes. Wash hair only with warm water, not hot. Best of all at the end of the procedure rinse hair in water, further acidified with lemon or vinegar.
How to treat skin tar soap
Being an excellent antiseptic, soap based on natural birch tar can help in solving many skin problems. For example, in his power to cope with acne, acne, dermatitis, shingles.
Use tar soap for people with very dry and flaky skin is recommended with caution. After washing, required treatment with a moisturizing cream.
The beneficial properties of coal-tar soap can be used to cleanse the skin (back). Especially effective is this remedy for shiny oily skin with deep pores.
For cleansing, you need to lather hands and move the lather to the face. Distribute it carefully, without affecting the eyelids and lips. Wet fingertips dipped in baking soda and start doing them in a circular motion on the face. The composition will work like a scrub. After this "massage" the skin is properly cleansed, pores narrowed. Should wash with warm water.
Repeat the soap-soda cleansing oily skin (back) should be no more than twice a week.
Of particular importance is the washing with lye soap places of bedsores in bedridden patients. Only a few such procedures and sore place and the wounds heal, the skin becomes healthier. In addition, the tar helps to restore blood flow to the skin.
As component tar soap successfully fights various skin infections, pustular lesions of different origin and is an aggressive tool, it can be a great benefit to apply for hygiene of the intimate area. When the micro-cuts while shaving processing this tool will not allow the wounds to fester, and they quickly tightened.
Advice 2: How to use tar soap
Birch tar has long been used in Russia as a natural antiseptic and anti-inflammatory drugs. Today it is sold in its pure form and is present in the composition is inexpensive, but very effective tar soap eliminates skin imperfections and strengthens hair.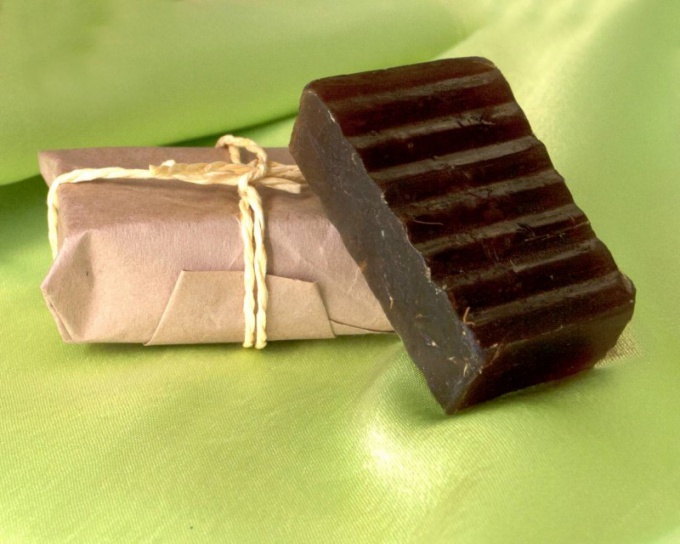 Instruction
Coal-tar soap though distinct specific smell, however, perfectly helps to fight with various skin diseases. Birch tar, which soap contains 10%, has a drying, antiseptic, healing and cleansing effect. In addition, it does not cause allergic reactions. That's why this tool is ideal for dealing with pimples, acne, eczema, psoriasis and dermatitis.
Use tar soap for removing skin imperfections is quite simple. Apply lather on the face, hands or other parts of the body, leave for a few seconds, and then rinse with warm or cool water. Owners of normal and oily skin to use this tool twice a day – morning and evening. And for those whose skin is dry, not more than 1 times daily point, that is, to apply the lather only on the problem areas of the skin.
Coal-tar soap stimulates blood flow to the tissue, allowing enhanced the regenerative functions of the skin, and rather restores the epidermis. In addition, birch tar effectively cope with a variety of bacteria, so soap based on it is also useful to wash small scratches and wounds.
For this reason, coal-tar soap helps in the fight against nail fungus. For this purpose, dissolve a small piece of the product in warm water and soak feet or hands in such a bath for about 15 minutes. Then rinse them with clean water, wipe dry and apply a moisturizing or nourishing cream. Repeat the procedure every day for 3-4 weeks.
You can use tar soap also for strengthening hair and eliminate dandruff. To do this 2-3 times per week use for shampooing do not shampoo, and soap foam. Only last necessarily good rinse with warm water and then apply usual conditioner – it will help soften the hair and eliminate peculiar smell tar soap. Dry and colored hair this tool is recommended to wash no more than 1 time a week.
Use tar soap not more than a month, because everything is good in moderation. After that you need to take a break in 4-5 weeks, and then again repeat the course if necessary. The peculiarity of this natural remedies is that the effect is noticeable immediately, but only after some time, about a week.
Despite the apparent benefits of tar soap, it has contraindications. So, this tool shouldn't be people with very dry and thin skin, as it has a drying effect. Not worth it to use and are hypersensitive included in this soap components.
Advice 3: How to wash your hair with lye soap
Tar soap is very useful due to high content of natural birch tar, which has antimicrobial, antiseptic and antiparasitic properties. Tar used for hair treatment. After regular use of tar soap reduced hair loss, reduced the amount of dandruff and no tenderness of the scalp.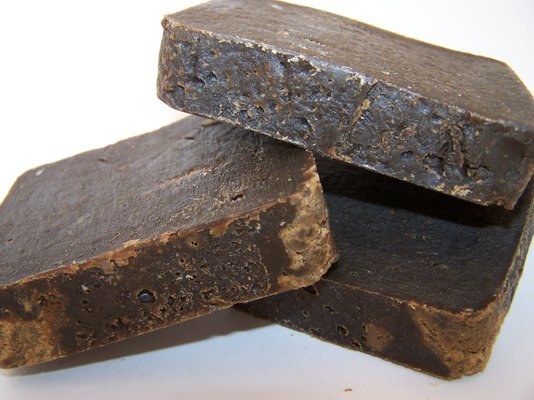 Instruction
Tar soap has some nuances, the violation of which in the result may disappoint you greatly. First, be prepared for a strong and very unpleasant smell. Therefore, for the preparation of a mask or wash it you will have to retire, not to torment loved ones this smell. Secondly, this means you will have to get used to. Don't give up after the first time. Tar if you don't like it after one use, try again maybe the next attempt will be more successful, and the result to wait not make.
Ignore the unattractive design of this bar of soap. The most important is not the appearance of the product and its content and useful properties. But after using the soap out of tar you will improve the condition of hair, dandruff will disappear and hair will become thicker.
Under any circumstances you should not wash your head with hot water with lye soap. Otherwise, it will leave hair greasy. Not namasivaya hair with a bar of soap, first lather it in the palms or dilute soap in a small amount of warm water. Then apply the resulting lather to your hair and gently massage. Keep the soap on the head is not more than 5-10 minutes.
For odor you can use a balm or acidified water. Most often exude the smell of wet hair and after drying it disappears or becomes negligible. Take breaks, do not use soap constantly. Better courses use it from time to time, when there is a need.
Remember that this tool makes the hair very hard, so don't forget to do skin care mask, to use balms, conditioners and moisturize hair sprays-leave-in conditioners and creams.
If you wash your hair with lye soap you are uncomfortable or don't like, try a special tar shampoo. However, he, too, is not for everyone, and its effectiveness depends on the particular brand of the manufacturer.
At first, you may not much like is that the hair after using tar soap became unruly and hard. This is quite possible, however, do not jump to conclusions. The full effect of the application will appear only after 1.5 or even 2 months. Do not worry if the hair was harder to comb and hair entanglement. A little patient and wait for the final result. However, keep in mind that this soap is not suitable for very dry hair.