Instruction
Visit The "Crazy Park". More than 50 rides and attractions, located in a closed room will delight you and your child. Gaming and entertainment machines allow not only fun, but also get a variety of prizes. In the dining area you will be able to feed the child his favorite foods. There is pizza, sandwiches, hot dogs, French fries, ice cream and many other children's joy. In the Park it is possible to celebrate a birthday or any other celebration for children.
Roll the child on a kiddie train. In Nizhny Novgorod there is a Small Gorky railway. Its length is 11.2 km. On the way there are three stations – the birthplace of Pushkin and Happy. There is also an intermediate platform Mayakovskaya. The railway allows you to travel with children from Kanavino in Avtozavodskoy district.
Go with the children in the amusement Park "Chippolino". On the territory there are a variety of rides, carousels, trampolines, electric cars. Also in the Park is a cafe. There is a system of preferential visit. You'll Park the address: St. Prygunov, 2.
Leave the child in the entertainment complex, and do go shopping. In Department store "the Ant" on the 5th floor is a children's entertainment center "Star Galaxy". On its territory there are all sorts of rides, gaming machines, sports area and Playground. You have the option to eat in one of the cafes located in the entertainment complex. Children in the "Star Galaxy" fun animators. You can leave the child with a babysitter. Also the entertainment complex will help you to hold children's parties.
Amuse your child going to the circus. The city is one of the largest circus complexes in Europe. The building has its own territory of 30 000 square meters. Circus is designed for 2000 seats. In Nizhny Novgorod there come many famous circus artists from its impressive programme of performances.
Advice 2: Where to go with kids in Penza
More than half a million inhabitants, almost four centuries of history, over a thousand unique monuments of architecture – all Penza. The history of this city and knew the UPS and downs, but today the Penza opens in new light city for children and their parents, a city with a good infrastructure.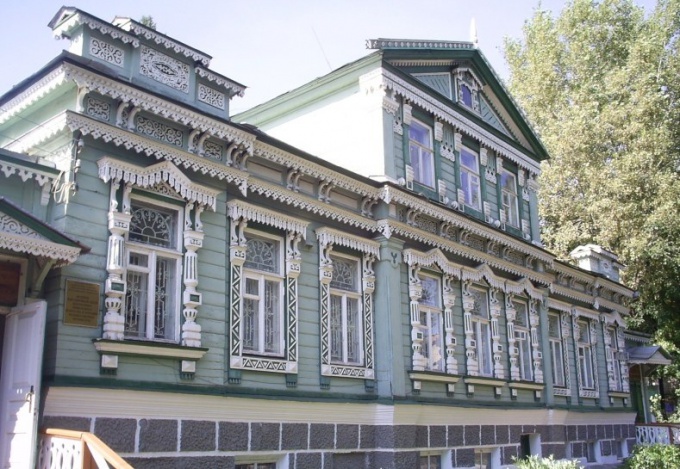 Instruction
To start is to visit with the child in Penza Penza children's railway, which runs a small locomotive with a few wagons. It is open from may to September and is located at the address: Penza, street of Izmailovo.
Favorite place is the Penza circus, which was founded in 1873 and was the first stationary circus of Russia. Now the old building was demolished, and the circus is rebuilt in the same place: Penza, street Plehanova, 13. Work planned to be completed in 2014, and the circus will again be able to take their little guests.
"A doll's house" - the Penza regional theater for children. It was founded in 1942, has a huge number of awards from various festivals of theatrical art and also conducts outreach activities in surrounding villages. Find the theatre at the address: Chkalova str., 35.
Botanical garden named I. I. Sprygin was officially opened in 1917. This piece of nature is worth seeing because of the variety of different types of shrub, herbaceous and ornamental plants. The garden is a favorite place for autumn walks local residents. And frolic the kids would enjoy the rides in the Park of culture and rest named after Belinsky, located next to the garden: Karla Marksa street 2A.
Penza zoo is always full of children, it includes 2,000 animals of 200 species, of which 69 are listed in the Red book. Here tourists can see the rare animals and plants. Your child will be delighted by such a spectacle. Address: Krasnaya str., 10.
Park "Olympic" opened for those who like active rest, roller-skating, a climbing wall, a café, children's play area, dance room, gaming machines, sports and playgrounds, attractions. The Park also often hosts various theme nights and holidays. Address: ul. Gagarina d.6.
Games room "Ant" meet younger children: a multi-storey maze with soft walls, dry pool with balls, trampoline, place for drawing, games and exciting entertainment. Address: g. Penza, Suvorova 2 (TTS "the Ant", 3rd floor, section 10A). Like malls: "Bay of joy", "Kinder salute", "Freckles".
Not only delicious to eat, but you can have fun in the pizzeria "Yes! Pizza". Here for kids offers a three level maze, where they can play. Address: Teatralny proezd d. 3 / St. Moskovskaya. d. 90. And in cafe "olive", except the maze has children's rides. Address: PR-t Stroiteley D. 49A (shopping center "Prospect", 2 FL.).
In Penza it is worth to visit the monument of "Family," clock-cuckoo near the music fountain, the Museum of one painting, the promenade Rostok with hanging bridge, house of Meyerhold, a monument to the "first settler", the Penza state regional Museum, and Penza young people's theatre.