Instruction
Sort books. Maybe some of them still take to the library. Call and find out literature what subjects are in demand. Modern library gradually ceases to be a place where you just keep on time and borrow books. It is more like a social club, where the collected literature on a particular topic, conduct meetings, lectures and literary salons. It is possible that you have literature on local history, the history of technology, art, which may be of interest to readers. By the way, is now actively creates private libraries. Their owners collect the literature on a chronological or territorial basis, and sometimes even looking for books that were once sold to the load.
Antique books will be in a used bookstore. The number of such stores in recent years, of course, greatly reduced, but in big cities they are still there. Find out what books are in demand. For they could be sold for a certain amount, sometimes very solid. To a used bookstore you can take and not very popular books, but they will be giving away, most likely for free.
Children's books can be attributed to the nearest kindergarten. Preschoolers have not yet switched to e-reader, they still need regular picture books. So your selection may well find a place in the methodical Cabinet or even in the book corner, one of the groups. Such books will be there and the orphanage.
Fiction and non-fiction literature you can take home for the disabled or elderly. The older generation used to read, besides they are not too actively exploring electronic devices, so would be grateful for the gift. By the way, if there is a nearby resort or rehabilitation centre with non-stop stay for the elderly, there also may be interested in your offer.
Sometimes even people who have mastered the computer and e-reader, I prefer regular books. In social networks there are many communities where users are offered something to give away or to sell, including books. Such groups are in the "Live Journal", in "Vkontakte", "Facebook". Make a list of the books and write the post that you want them to give away or sell for a small price. Do not forget to specify the city. Those interested will certainly find. By the way, if you don't find any such community in your social network, create it yourself.
Advertise that you give your library, on the website "Botrivier". There need to register, but it is quite simple. You can write a message and on your city forum.
Advice 2: How to sell ebooks
To sell electronic books in different ways. But in this case, of course, there is a big problem. The fact that in the Russian segment of the Internet there are many sites libraries with a huge selection of literature, where books can be downloaded for free.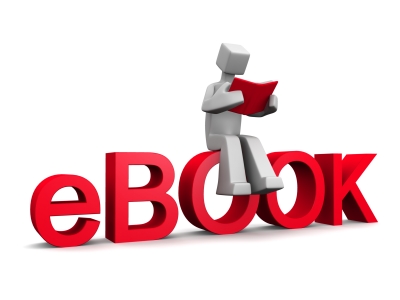 Instruction
Before you can sell any
book in
the Internet, you must understand at once that to sell
books
, and so that you can download for free. For the sale of such books must, at least, place them on a mass resource, dedicated to such topics (for example,
http://www.ozon.ru
). Moreover,
books
are probably available on such resources are already posted. But even if you're lucky, and the book will be posted, still not the fact that somebody will buy it.
More chances to sell the book online promises its originality, inaccessibility. Also in this respect adds to the chances that personal. But if the book is not yours, and could theoretically be placed on the Internet, you need to ensure immediately that it is not available for free. Check this preferably with the help of any search engine.
Before you sell not yet available in the electronic version of the book, you need to do the promotion. Every book has its own theme, so the announcement that the electronic version is desirable to publish in thematic communities, forums, groups, portals, etc. And still need to write the announcement, and even better a few pages for review. In case of interest you can either continue PR (create a page on the Internet, a group in the social network), or to start selling.
Sometimes books pay and download directly from sites immediately, not wanting to waste time searching for the free version, so it is best to sell both on public resources (for example, http://www.litres.ru), and thematic. Also the book can be translated to other formats (e.g. for mobile phone, PDA, etc.). and to sell on the wap sites.
Advice 3: Where to sell books
A good home library can be a real treasure transmitted by inheritance. Sorry, paper edition take up much space, besides, among them there are such books that are read very seldom. Instead of tossing your old books, try to sell them.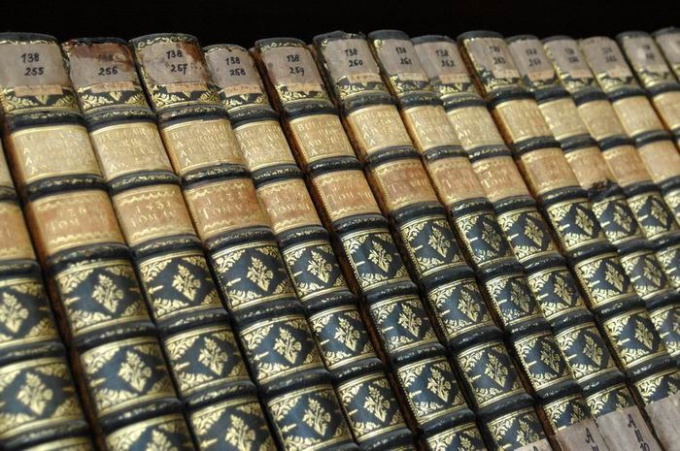 Instruction
On the shelves almost always have old books from which I want to get rid of. Of course, the easiest way is put them neatly next to trash containers, but you can also try to extract from an old volume of profits. First of all, you need to sort out the books you no longer need. In separate stacks should lay down their textbooks, reference books, dictionaries, editions of artistic works. Also it would be nice to compile a list of the volumes, indicating the publisher and year of release. Of course, it's pretty hard work, but it will greatly facilitate the subsequent sale of the books.
The easiest way to sell unwanted books through second-hand shops that spetsializiruyutsya on the resale of old books. As a rule, the scheme of such a store as follows: you bring books to the Commission and evaluation, you stipulate the sale price and the percentage that the store will charge, and then publications are displayed on the shelves, and you are expecting a call that can come for the money.
Unfortunately, the area of bookstores is limited, so your books will be on shelves for a while. If they don't sell within a certain period of time, the store will offer you to reduce the price, and then return edition. Even in this case, you will have to pay a certain amount for storage, so bookstore it is better to choose books that are quick to buy.
Another way to get rid of old books with the benefit – to try to sell them through the Internet. A considerable number of antique shops have their offices in the network, and they are always interested in rare editions. If you have overlooked several of the pre-revolutionary volumes, you will be able to sell them, literally, without leaving your computer. The Internet can also place a free ad to sell works or old textbooks. Here you will need a previously compiled directory.
By the way, a free ad you can place in a specialized newspaper, such publications usually are in every city. Finally, you can just write announcements by hand or print on the computer and stick close to home. In fact, almost every book needed someone, and your only task is to find this man.
Useful advice
Bilingual dictionaries practically do not expire and are always in demand.
Advice 4: Where can I get the book
Unfortunately, not all books are interesting to read several times. As a result, on the shelves and the attic often accumulate mountains of irrelevant literature. However, to burn it is not necessary, because you can give it to read to other people.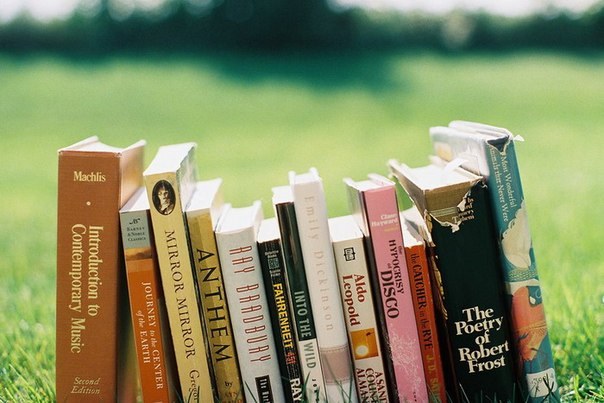 Instruction
Torn books, outdated technical books, old magazines and Newspapers that do not represent any value and interest to our days, it is best to hand over in points of reception of waste paper. So you can get rid of unnecessary stuff and at the same time to raise a little money.
Fiction and modern journalism can be attributed to the library. However, there are not all the books too worn or uninteresting is unlikely to take. Therefore, it is better to ask about this in advance, by phone. Children's libraries are also happy to accept interesting and colorful books for kids.
Children's books in the normal state can be taken to orphanages. A journalism and art books in the nursing homes. Children will be especially happy to receive a beautifully illustrated edition, and the elderly – novels, classics and detectives.
If your books are kept in good condition, take them to a used bookstore. There each will pay from 10 to 100 rubles, depending on the demand for such literature, year of publication and the condition of the book. Each store has its own payment system, and some give a stipulated amount at once, others after buying your book a different person. In the latter case, the store keeps a certain percentage from the sale.
The collector's edition or complete works can also be taken to a used bookstore or try to sell on the Internet. For the implementation of such literature, there are special sites, for example, alib.ru or LiberX. There you have to register, describe-selling the edition, specify the price and method of payment. To find a new owner for books can also be through a nationwide free classified ads website, for example, avito.ru or otdamdarom.ru.
To get rid of unwanted books and use bookcrossing - is gaining momentum social movements, allowing to give and receive books without any efforts and costs. To do this, you must register boring literature on the website bookcrossing.ru getting there a special code for each book and stick it on her. Then write the address of the place where you leave registered books and take them there. If you are worried for the safety of your literature, can you put it on the special shelves for bookcrossing - they are in some cafes, subway or other institutions. Information on these is available on the same website or using any Internet search engines. Because of this you will not only get rid of boring books, but will be able to trace their path on the site.
Advice 5: Where can I take old books
The book is one of the most fascinating objects, able for a moment to carry the reader into another world. However among them there are those that are fun to read only once. After that, they can be stored for years, passing on to future generations or to share with other people interested in this literature.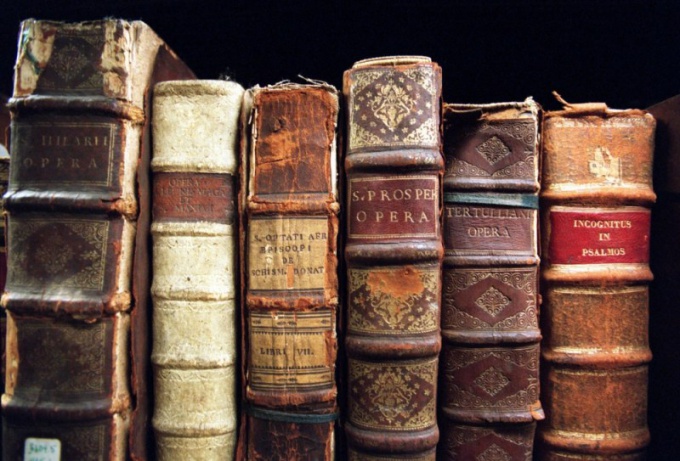 Instruction
Go through your existing book. Very shabby and uninteresting to date, not a rarity, it is best to hand over in points of reception of waste paper, as elsewhere they are unlikely to accept even as a gift. There also may send outdated scientific literature.
Books in good condition can take library. Usually there is demand literature, the collected works of any author, some of the detectives and, of course, rare books. Before you can carry them there, better to check information about which specific books the library staff will accept the gift.
Interesting and colorfully illustrated books for children try to attach also to the children's library, children's homes and orphanages. In the last two institutions often lack a variety of things, including good literature. That's just tacky of the publication may carry no need to, as the kids will hardly be fun to read this book. Or carefully connected their gifts.
Fiction, modern journalism or the detectives can take home for the disabled or elderly. People often do not what to buy books, and read many of them very much. Thus, not only will you clear a shelf in your closet, but do an act of kindness.
To get rid of unwanted books and using today's popular social movements, which is called bookcrossing. Its essence can be formulated with the phrase "has read – give to another". To do this, go to the sites bookcrossing.ru or bookcrossing.com score there the title of the book you want to give to her special room and specify the place where you leave her for other people. Take a book with pasted on her room at the address, it could take anyone.
If you are worried for the safety of your literature, take advantage of special shelves for bookcrossing located in some public institutions. You can learn about them on the website. This method allows you to get rid of unwanted books, borrow new ones and follow the fate of their literature on the Internet, because the conscious reader always enters information about the book and the city of its location on the same site.
In addition, books in good condition can be attributed to a used bookstore. There for they may even pay a certain amount – from 5 to 100 for each publication, depending on the demand and the condition of the book.
Advice 6: What to do with old books
From old books, people usually want to get rid of before moving, after repairs, buying new furniture, and just when they occupy the free space. Sometimes old books are just a pity to throw them away and wish they were in safe hands.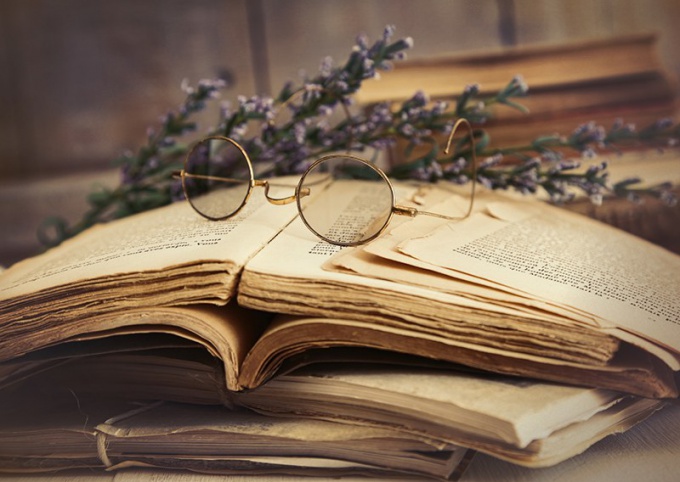 Instruction
If the books are old, they can be taken at the point of collection of waste paper. Because the book is wasted paper, felled trees, so it's good when they can again be recycled and put to use. This trash can just accept for processing, and may even pay a little money. To get rid of old books in this way makes sense when you read them it is already impossible, the books were out of shape, faded or completely lost its meaning in modern society.
Return books to the library. This is the most acceptable and popular method to get rid of old books. However, before going to the library need to call back and ask what kind of literature they accept. The fact that even the library can't accommodate all the variety of books, therefore are forced to make restrictions. You will be happy the most popular genres of books: detectives, classics, science fiction and fantasy. Textbooks city libraries is also taken with pleasure, if it wasn't for old school books - they can try to take from the school library.
Books for the library needs to be in good condition, it is best to glue on their own if they need it. Bring in a library of interesting books that you might want to read for yourself, and not politicized literature of the past.
You can give books to their friends or give them to a charitable organization, for example, in a children's home or a nursing home. Usually they do not refuse these offerings, however, there is the same rule as for libraries: books for charity should look decent and should not be too old.
Participate in acts of bookcrossing. This exchange of books, in which can participate any citizen of the city. Only need to find places such exchange of books, to bring their own and you can choose somebody else's book. However, you only need to bring an interesting book that came out recently. Bookcrossing - this is not the place for the exchange of waste paper.
If you want to give books for free, write an ad on Bulletin boards and websites selling used items or social networks about what books you have. Certainly there are willing to pick them up. In addition, they themselves, these books and take away, you don't have to go anywhere and carry heavy publications.
On the same message boards and social networks to advertise and sell old books. This is especially true for those who have valuable rare editions. If you know a shop in the city of Antiques or rare books, you can negotiate the sale and there.