Instruction
Contrary to popular belief, children's homes and other state orphanages, as well as kindergartens, are not entitled to take from the population of soft toys. And generally only take new items, in packaging and with labels. The fact that handle these toys is not possible, but there is always the risk of "bestow" the orphanage household pests, taking them.
In some district administrations and the departments of social protection can take soft toys in good condition to transfer their children from low-income families. For the same purpose the toy can be attributed to the Church or red cross office.
Don't forget to ask friends. Perhaps on a giant Teddy bear your child, or the Behemoth in the shape of a chair dreaming of their children or are children of their friends. Part of the toy can pick up collectors of a certain species of animals. By the way, cute velvet Bunny or the hedgehog will be happy lonely grandmother from the neighbors. Who does them little gifts, and to decorate the humble life is also desirable, even if there are no children and grandchildren.
Check where your city has an online platform for an exchange of goods or transfer them to anyone for nothing. Often I wish to obtain new toys live nearby, but not familiar with those who gave them.
Quality and unusual soft toys can be taken to thrift store. Then they even manage to raise a little money. Of course, the amount is not large, because the store still make their margin and the final cost must stay low for a buyer of used things.
The easiest option-to make toys in their own yard and offer the neighborhood kids. Or just leave them next to the container platform. Just make sure that they expected the new owners in good weather. If snow or rain will spoil them, toys can be simply thrown away.
Note
Only to give you somewhere soft toys need washed or cleaned, with intact seams and a full set of paws, noses, ears and eyes.
Advice 2: Where can I get toys
Many parents every year are faced with the problem of toys in children is becoming more and the room less. And the most insulting that they play in a couple of cars or dolls, and the rest is "good" gathering dust on the shelves and in the drawers. Then we need to look for Teddy bears new owners, but do it secretly from kids!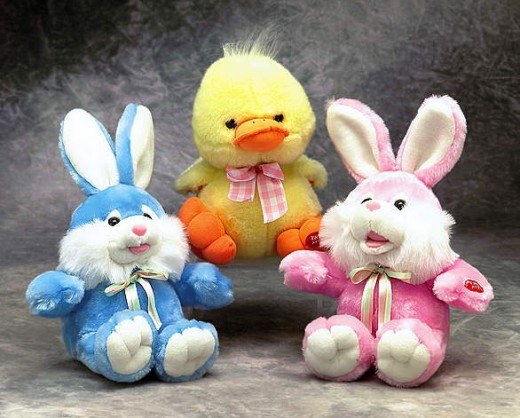 Instruction
Contact the volunteers or workers of the charity Fund. Toys are always needed in children's homes or poor families, who are treated in specialized funds. Toys if you have little, you will have to come to the Fund or to meet with the volunteers. If you want to give a big batch of toys from the store (stores often give toys with small marriage ceremony or discount), you will likely come to themselves, all will ship and will take. In this case, you make the act of transfer and acceptance of toys in the Fund. The Foundation in turn makes the act with the orphan institution, and sends you a copy.
If your child goes to kindergarten, ask the teacher if they accept toys. Usually plastic and rubber toys, pre-washed, willing to take group. And new is always welcomed. Also in the garden, do not refuse from paper "usefulness" - paper for drawing, paints, clay, pencils.
If you are a parent of a student attending after-school programs, ask the teacher if "prodlenki" toys. Teachers often send the call out to parents to bring in a group of Board games: chess, battleship, UNO, "Aktiviti" Otherwise the children can sit for hours buried in their phones, not receiving active communication, and Board games are good at this mate.
If toys have to get rid of just because a child is not interested, try to sell it or exchange for another. This is possible on a special parent resources, where there are separate forums dedicated to the sale and exchange. The most active participants to exchange toys are collectors of figures from Kinder surprise. They have a whole community in which the owners of rarities, buy or exchange the desired instance.
Useful advice
There are mandatory rules that must be met if you want to give toys to charity. First, the soft toys will not take. Only in exceptional cases (for gifts) and only the new small size. If toys need batteries, buy and install the new. Better yet, buy a battery with a reserve, needing no extra funds to buy them, and about children in the DD and say nothing. All toys should be in good form: the car's all-wheel, doll clothing, Board game with dice and chips St. Giving toys, you have to understand that you want to give joy to the child, and not to get rid of unnecessary things.