Instruction
Start the morning with a light physical workout: exercise will enhance circulation in the capillaries, which is very useful to nourish the skin. Take a shower. For normal and oily skin to use soap or gel for dry - children's soap. Hot showers harmful - it dries the skin. RUB the body with a special glove, brush or loofah, starting at your toes and working your way to the head circular massaging movements. It stimulates metabolic processes in the skin, it exfoliates dead skin cells.
Timely moisturize the skin. An indispensable component of effective hydration is considered a vitamin B3 or Niacin that restores water-base balance in the epidermis and having the property to minimize the pigmentation of the skin. If you have dry and sensitive skin, it is useful to apply a lotion or cream with vitamin B3 daily, morning and evening.
Dry, red or flaky skin "feed" cream or milk, which include jojoba oil and Shea butter. They are valuable because they contain amino acids and proteins needed to restore the protective layer of skin cells.
Very useful for maintaining the health of the skin shungite baths. Dial into the bath water with a temperature of 36°C. put in her bag and crushed mineral (sold in specialized stores) at the rate of 300 g per single dose. Rinse it and squeeze. Bathe for 10-15 minutes a day. You can use shungite in stone, but it will first have to insist (at least 10-12 hours).
If possible, do not go around doing the massage rooms. Experts tell you look at the type and condition of your skin, some facial massage will be shown you - what are the main movements: stroking, rubbing, kneading, vibration, or other auxiliary techniques. A visit to the Spa also involves individual counseling for all recommended procedures.
To maintain a normal skin condition of the body will help the intake of vitamin complexes and nutritional supplements. Note omega-3. Fatty acids this drug will help the skin keep elasticity, prevent the appearance of wrinkles, acne.
Eat more fatty fish, walnuts, Flaxseed oil take in these products a lot of healthy fatty acids.
Note
The special relationship requires the skin of the whole body after excessive sunbathing. If it burned, rescue cream or lotion with aloe Vera gel - it has a strong regenerative properties. Will cool and soften a painful condition of the injured skin cosmetics with peppermint extract, will remove the inflammation - products with calendula.
Useful advice
If you have a troubled mind becomes the skin of the elbows, knees and feet, use oils that restore skin's velvety. This argan oil and olive oil. The first contains fatty acids, which successfully restores the desired level of humidity, the second nourishes the skin and eliminates peeling.
Advice 2 : How to improve the condition of oily skin
Troubled skin prone to acne. Due to the enhanced production of sebum, the pores are closed, the Shine appears. Complete care at home will help you to normalize the sebaceous glands and significantly improve the condition of oily skin.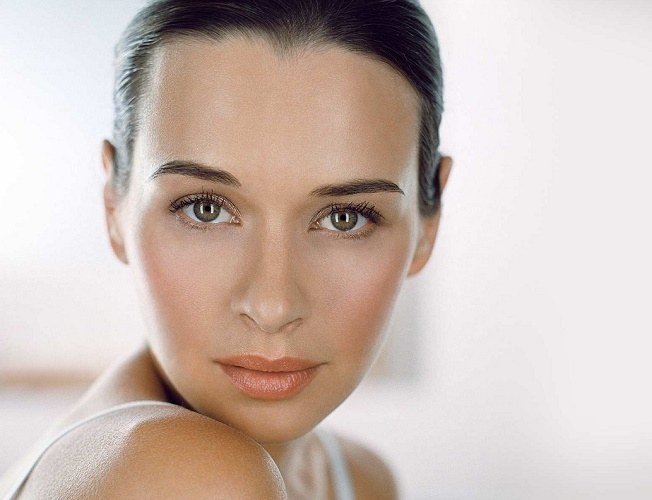 Instruction
Spend quality cleansing oily skin. Morning and evening wash your face with warm water, since hot water will provoke excessive sebum production, and cold enough to effectively wash away excess fat. Use gels and foams, intended for oily skin. Carefully namasivaya T-zone, chin, as it is in these places has the largest number of sebaceous glands.
Immediately after cleansing, wipe the skin with lotion or tonic with zinc, salicylic acid. Apply alcoholic lotions is undesirable. Despite the fact that after using the lotions on alcohol first will be able to significantly dry the epidermis, further sebum will increase, and the Shine will not be able to remove any tinting means. Rational use of alcoholic lotions only as a means of the ambulance when acne became inflamed and required emergency disinfection.
To improve the condition of oily skin, after cleansing, use light moisturizers, or mousses. In the daytime the rational use moisturizer with UV filters, and at night – with extracts of cornflower, chamomile, calendula.
Three times a week to do the peeling. Currently available a wide variety of ready-made cosmetic products designed for effective removal of dead skin cells. The basis of such peels contain a natural plant acid, which quickly softens the dead skin layer.
In addition, it is possible to prepare acid peel yourself. Soften with a blender the pulp of an orange or lemon, add a few drops of yogurt and fine salt. Apply to the skin. After 10 minutes, rinse with warm water and use a moisturizing cream for oily skin.
As a mask, to help you quickly eliminate Shine, use Hercules, mixing it with egg white. Apply the mask on the skin. After 15 minutes, rinse with plenty of water.
The procedure microdermabrasion is performed in the salon environment. To get rid of enlarged pores, restore elasticity oily skin after 5-6 sessions.
Mechanical cleaning is rationally performed only in extreme cases, if the pores are clogged, and to get rid of blackheads is not possible by other methods. The range of beauty salon and beautician come carefully. If mechanical cleaning will conduct an inexperienced wizard will remain on the skin scars and blue marks.