Instruction
Hardware stores may have different size and range. Depends on the name of this store. The name of the huge building of the shopping center, where you can buy everything, must be different from a small regional shop, which is visited mostly for small things. Decide on the kind of store you have and what you want to sell.
Think about your target audience. So called people who is likely to become your customers. One of the most important features of the selection of a particular target material. For those who build the cottage, and those who make modest repairs in the apartment, completely different demands and tastes. Accordingly, the title should involve those people whom you expect.
Think about what names would attract the attention of your target audience. Write down any words that come to mind. Surely some of them will disappear because of weblogsbuy. Of the remaining select the most vibrant, catchy name. Try to imagine how they could look on the sign at your hardware store, the logo, Russian or Latin letters. Select the best and make a list.
Type each of the selected titles in the search engines. It is important to recognize the existence of any construction company with a similar name. The title, which is already (even in another city), should not be used.
Selected title show to your target audience. It can be relatives or friends. Consider what title they like more and which less, and find out why. All this information will be useful to you in the final decision or what is possible, to return to the search for new options.
Advice 2: How to call a food store
Perekrestok, Kopeyka, Magnit...
Stores
products
a lot and they are absolutely different in character names, when it seems that the name by itself determines nothing, is that all these networks have become popular for other reasons. Try to figure out
how the title
helps to store
products
to sell and how best to call the store
products
.
Instruction
Rules of naming (so-called process of developing names for companies, products and services) are generally identical for all: a good title reflects the specific activities of the company, product or service, catchy, well to remember and evokes positive associations. All it's important to take into account in the development of the names of the stores products. However, it so happens that the store is quite successful for him with a strange name like "fairy Tale" and quite unprofitable with a good title, developed by all the rules experts on naming.
Of course, the title plays its important role should not be underestimated. A good name is part of the brand, it is itself an advertisement for your store, helps sell. But in the case of the stores products, which many of us walk each day, this factor is secondary, more important is the reputation of the store. By itself, the word "Crossroads" is hardly suitable for such a store, but the network of "Crossroads" in a short time managed to prove themselves well, and now she has many regular customers.
If you select a name for, for example, boutique, better to stay on the name that is different from the names of the competitors in the event with the store products it is possible to go "by contradiction": store name, something reminiscent of the names of known networks, in some sense "attached" to their reputation. The main thing - not to overdo it, so your store is not confused with the well-known networks, and not accused in the fact that you took someone else's name.
When choosing the name for the store products it is necessary to resort to the classical techniques of naming, for example, to the study of the target audience. In Moscow, a lot like a very budget to very expensive shops, and the title should reflect what buyers designed shop - wealthy or not.
It is also important to think about the competitors who are close to you. It is necessary to analyze their experience just to walk around these shops and see how what is called as there are usually buyers and what they are. Accordingly, starting from other people's positive and negative experiences, you can develop a good name.
Selecting about a dozen on suitable titles, you can "test" them on their friends. Which names you like more? What more memorable? Which are more associated with the store products? Some entrepreneurs even develop questionnaires and conduct surveys. Then you can already comment on a few of the most successful versions of the name and choose one of them.
Advice 3: How to name a construction company
Every year the appearance of cities and towns varies significantly, adding a modern luxury residential buildings, stylish cafes, restaurants and office buildings. And in this great merit of construction companies whose relevance in our time is not disputed. One of the main questions when registering a new construction company is sonorous, memorable title. The ship name - so it will float. As the company register – so it will work. It would seem, what could be easier? So how do you call a construction company?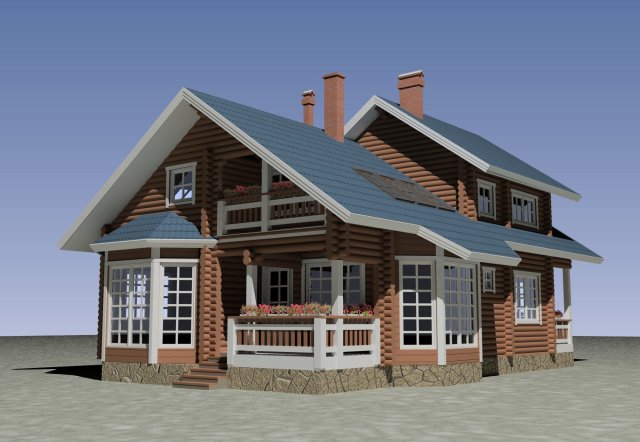 Instruction
Remember that your company name should be easily readable and triggers positive emotions. "Name" is the first thing to know about your company, clients, advertisers, banks. A clear and original title of the construction company will always be your calling card, best for her is. This is a significant brick in the Foundation create the future building your brand.
Define your target audience for whom you will work, and who your services will be useful in the first place. It is foolish to call the construction company, for example, "Rogue", thus you will not only attract certain customers, but will significantly deter absolutely everyone potential customers. The company name should succinctly to contain the definition of the areas for which you are actually created. But will not stand particularly zealous in this matter, because if you try to include the name of your company to almost all areas of work, to pronunciation and visual appearance it may be a bad decision. Do not overuse foreign words, the meaning of which many will often incomprehensible.
Don't forget that in the construction industry it is not customary to call a company by their names or names of close relatives, as it is almost always found in the fashion world. In the future, if you want to sell their offspring may face some obstacles, as not every potential buyer would prefer to own the firm that bears the name unfamiliar to him. To spend huge money on renaming also nobody wants. Besides, it can play a cruel joke the fact that if someone of the customers have bad memories with some names for your construction company they are subsequently shunned.
Avoid formulaic standards, so as not to make her newfound firm gray mass among many others. Be original, as are the personalities not only in work, but in the good name of the company can highlight your company among hundreds of competitors. Consult with people, good "floating" in this area. They can not only tell you the winning name, but is able to warn about what is the name of the company already has the rights to it and already registered.
Contact a company specializing in naming. They not only will offer you a variety of options for the name of the construction company, but will come up with appropriate legends, which so loves our community.