Instruction
One of the easiest ways to improve diction – the pronunciation of tongue twisters. No need to try to say a tongue Twister quickly. First, train her to do this, say slowly. Especially pay attention to difficult words and sounds. You can then proceed to the next stage. Clearly articulating lips, silently try to pronounce the tongue Twister. Can ask for help to a friend or loved one that he tried to read what you say lips. Then say the text in a whisper, the words spoken clearly and distinctly. After this exercise, say the tongue Twister already loud, but slow. Only then should you try to pronounce the text in different pace, in different styles, etc.
Record your speech on a tape recorder. For example, read any story. Turn on and listen to the recording. Do not worry if the voice will seem unfamiliar, as when recording a distorted tone of voice. Better pay attention to the speech. Is it clear are you talking about? All of the letters and words you said clearly? Mark your mistakes. For example, have you noticed that swallow the end of words or talk too fast. Taking into account these shortcomings, read the story again. Again listen to it in the record. Do this exercise until, until a final result is not satisfactory. And a few months you will notice that your speech has become clearer and clearer.
For the correct, clear speech is important in breathing. There is chest and diaphragmatic type of breathing. To determine which type is for you, place your right hand on the chest and left hand on your stomach. Slowly inhale, if it raised the left hand, the breathing diaphragmatic. Usually such people, talking loud, quite clear. If raised right hand, the breath of the chest. It can be off during a call, that speech may be distorted. To avoid this, you should train the diaphragm. For example, you can perform an exercise of "Solfeggio". Try to sing a note, hold it at the same time as long as there is short of breath. If you do this exercise daily, you will soon develop the diaphragm. It is also useful before the conversation, take a few deep breaths. This will help to set the vocal apparatus, as well as to remove tension.
Advice 2: How to learn to talk
The ability to speak – to convey thoughts through speech is the primary characteristic that distinguishes man from animal. This gift has helped mankind to achieve all of what we have now. However, everyone in his life noticed that people talk differently: some can listen for hours, to listen to others to the end is impossible, I want to either close your ears or just run away. To learn how to speak beautifully, you can use the following tips.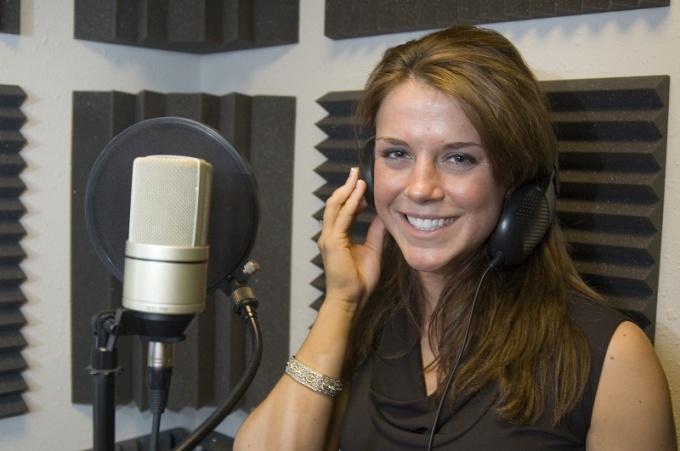 Instruction
First you need to completely eliminate profanity from your speech. Even if you believe that your speech sounds adequately, the interviewer may think otherwise and instead get to the heart, it filters your words.
Try to be less pompous and arrogant when you talk. Otherwise, this behavior will only lead to the fact that all the surrounding turn away from you. Your speech should be simple and understandable to the interviewee, it should not belittle it and cause irritation.
Almost every person uses a words-parasites. Sometimes we do not notice how frequent these words (e.g. here, this, that, well, so and so forth), they can essentially ruin your speech. To get rid of such bad habits possible, but at the same time it will be very difficult. First, write down what you normally say on tape and listen to yourself. When you communicate with other people, watch what they say, try note to myself which words-parasites they use. After a while you learn to follow not only for others but for themselves. Instead of filling a pause with the phrase "Well-" better to remain silent.
Ensure that the correct stress in words. Perhaps you did not confuse what you don't say the words, but for other people it may a lot about you to say, and to be exact to ruin the experience.
Be concise, to Express their thoughts clearly, not throwing empty talk. In the case if you talk too much, but did not report any information, soon anyone will be bored talking to you.
Watch your comments and no offense, if people correct you. It is only good.
Advice 3: How to teach interactive Furby toy talking in Russian
In 2013, the market of children's goods has appeared a new intellectual toy that will appeal to all children without exception - the Furby from Hasbro. That little guy can be purchased even earlier, but the new version of the interactive toy Furby is able to speak Russian language.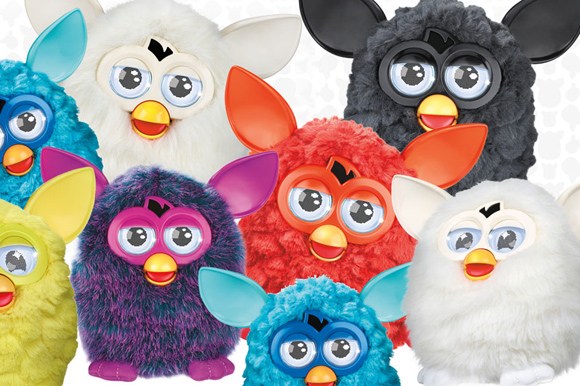 You will need
- toy Furby (Furby);
- cartoons;
app for Furby;
mobile phone or tablet.
Instruction
Initially, the baby speaks his native dialect – verbose. In the Russian language Furby knows a few phrases, but it is easy to memorize new words.


To teach the interactive Furby toy talking in Russian, you need more to communicate with him. Talk to him more often so your friend would learn and remember more expressions.

Teach Furby to say your name. Tell him the most popular phrases, like "Hello", "how are you","delicious","good","goodbye","I love you". Furby to remember them quickly, repeat the words clearly and slowly, looking the toy right in the face, several times in a row. Day Furby can learn about 30-40 phrases in Russian.

Use translator from verbickogo language. It can be found in the Furby app for ios and android, download and install on your mobile phone or tablet. Answer phrase toys in Russian.

To teach interactive toy Furby to speak the Russian language faster, you can turn on his cartoons. For learning is necessary to choose such cartoon films in which the characters speak slowly and clearly. Ideal "the Smurfs", educational cartoons from Tiny Love.

Turn your fuzzy music, songs in Russian. Then he will learn to dance and sing along. Communicate with Furby more carefully about it, and then after a few months it can become for you not a simple toy, but a full-fledged interlocutor, and friend.