You will need
2 eggs
1 Cup beer
50g of butter
salt
spices
Instruction
Meals which were prepared from a batter with beer, have a delicious crispy crust. The batter turns out very tender and lush. Most often it is used for cooking fish. Fried pieces of fish and shrimp and squid acquire a new, original taste.
To prepare the batter with beer, take a small bowl of eggs and gently separate the whites from the yolks. Yolks put in a container in which to prepare the batter. It will be convenient to whisk the egg yolks with a mixer. Pour them a glass of beer and mix to obtain a homogeneous mixture
Using a sieve sift the flour to saturate it with oxygen. Generally when cooking any dish with flour is recommended to sift through it, allowing the dish to become more elaborate. Flour incorporate the next batter gradually, stirring constantly so that the mixture has no lumps. Otherwise, in the finished dish, tempura, insipid pieces of a sticky mass.
Put in batter 50 grams of vegetable oil. You can add instead of melted butter. Add salt mixture.
Separately, whip the egg whites and gently add them to the batter.
The consistency of your batter should be slightly thicker than pancake dough.
This is a basic version of cooking batter with beer. You can give it different flavors and change the sharpness depending on your desire. Focusing on the menu and their preferences, add the spices.
For example, the batter for the chicken will fit a bit of red pepper, maybe curry, a little crushed garlic.
For fish, shrimp, take a pinch of black pepper, you can grind the dried thyme, add a little ground white pepper. Finely chop the fresh dill.
In stores now sell ready mix of spices for any dishes for chicken, fish, shrimp and so on. A little of these seasonings can also be added to the batter.
Selected products dip in a bowl sprinkled with flour, then into the bowl of batter, the words in flour and fry in a deep frying pan in hot oil.
Advice 2: How to make batter for frying fish
Batter – semi-liquid dough, intended for dipping into it products before frying. There are many different recipes for batter, for example, based on wheat, rye or rice flour, eggs, mineral water, yogurt, milk, etc.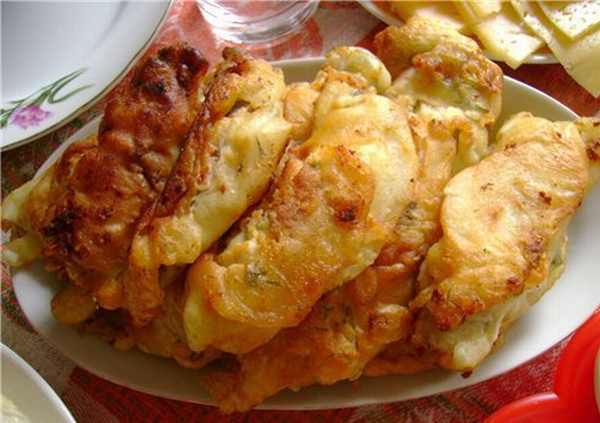 How to make batter for fish milk
You will need:
- 300 ml of milk;
- three eggs;
- teaspoon of vegetable oil;
- 150 grams of flour;
- salt (to taste).
Preparation:
Pour into a saucepan the milk, put on fire and heat it slightly. Warm milk (the temperature should not exceed 40 degrees), add the egg yolks and beat well. In the milk-yolk mass, pour vegetable oil, then stir in the flour and whisk well with a whisk (the batter should be liquid and without lumps). In a separate container, whip the whites in a lush foam, then gently combine them with the dough and add salt (at this stage it is better not to use a mixer otherwise the batter when frying, get less lush). The airy batter for frying fish ready.
How to make batter for fish without eggs
You will need:
- two tablespoons of flour;
- half Cup of light beer;
Sol;
pepper.
Preparation:
In a large bowl, connect the beer with the flour and shake thoroughly with a mixer. Salt and pepper the mixture, optionally add finely chopped greens. The beer in this batter perfectly emphasizes the taste of the fish and gives it a slight spicy bitterness.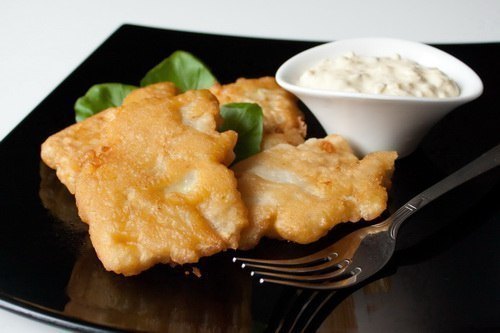 How to make batter for fish yogurt
You will need:
- 1/2 Cup of flour;
- two eggs;
- 200 ml of kefir;
Sol.
Preparation:
Pour the yogurt in a deep bowl, add eggs and whisk thoroughly. Stir the resulting flour, salt and whisk again. The consistency of the batter should be not thinner than thick cream.
How to prepare the batter for the fish with the mineral water
You will need:
- Cup of flour;
- two eggs;
- salt, pepper (to taste);
- teaspoon of vegetable oil;
- a glass of mineral water.
Preparation:
Separate the whites from the yolks. In a bowl, saturate the flour, add the mineral water, two egg yolks, salt, pepper and mix everything well. to no lumps. The resulting mass, cover with foil and let stand 20-30 minutes. Whip the whites in a solid foam and mix them with the previously prepared dough. The batter on the mineral water ready.
Advice 3: How to cook tempura
There are many ways how to make
batter
for different types of dishes. Call the batter pretty batter made of eggs combined with flour and liquid.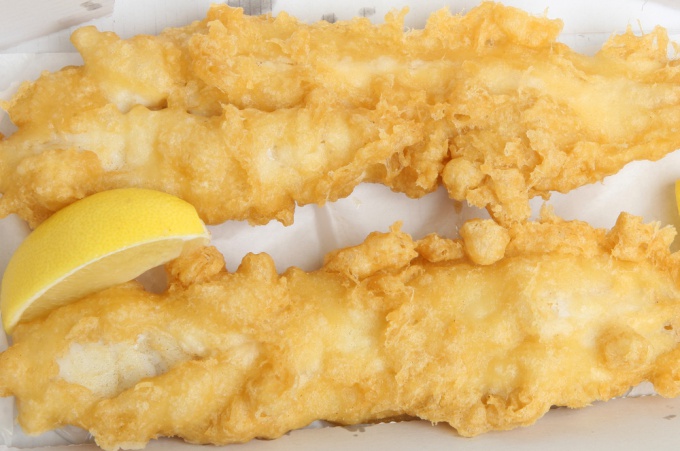 The batter is used mainly for roasting a wide variety of products deep-fried, while retaining the richness and delicate structure of the cooked product.

A favorite dish of many lovers of delicious food – succulent lamb in batter, cooked pork or chicken meat. Very tasty fish in the test, any mushrooms and seafood. Cooked in batter fruits and vegetables not only delicious, but healthy dish. Hard vegetables before roasting it is better to slightly boil.

We now proceed directly to the question how to make batter for frying products in deep fat. Here are some of the most basic recipes of the batter.



A classic recipe of batter:

The ingredients: raw proteins in a quantity of 4 pieces, 1/2 Cup wheat flour, vegetable oil – half tbsp, warm water – half a glass.

• Whisk the egg whites to a solid foam.

• Mix warm water with oil

• Gradually add the resulting liquid to the flour, stirring with a whisk.

• At the end gently enter into the dough beaten egg whites, add salt to taste.

• Prepared the batter, it is better to put in a container of cool water. You can try another version of the recipe by replacing plain water with cool mineral water.



Recipe of the batter in milk. Milk batter good for roasting vegetables.

Necessary ingredients: eggs – 3 pieces, flour – half Cup, chilled milk, 6 tablespoons, rust. oil – 1 tea spoon salt and add sugar to taste.

• Separate the egg whites, whip them to a froth.

• Pour cold milk into a separate bowl, add the egg yolks and vegetable oil, add the flour, salt.

• Mix the mass until smooth.

• Before roasting, mix the whites with the ground.



French beer batter. The recipe was invented in France, it is advisable to use a well cooled beer varieties, it does not give bitterness. The batter is delicious and slightly crunchy.

Necessary ingredients: cold light beer – 1 Cup, 1 tbsp Rast. oil, eggs – 2 pieces, flour – 1 Cup salt curry powder – a pinch (optional).

Preparation:

• Beat separately the yolks and whites.

• Mix the flour with the yolks, gradually add beer, then pour Rast. oil.

• Add to the resulting mass is proteins, gently stir.
Advice 4: How to cook the batter on to the cauliflower
To feed the child healthy vegetables and sometimes impossible task. Special dislike of babies, and teenagers too, why use cauliflower. But if you cook it in batter, from "enemy No. 1" of cauliflower will turn into a confident competitor of such beloved children and junk food such as fries, chips and crackers.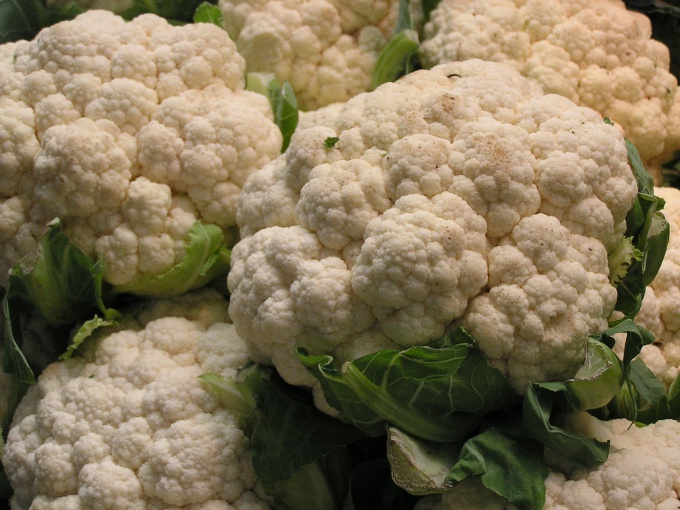 You will need
Vegetable oil
1 Cup flour
1 Cup liquid (milk,cream
sparkling water,beer)
1 large chicken egg
Salt
pepper
100 grams of hard cheese
grated
Instruction
Wash the cauliflower. Disassemble on inflorescences.
Now you can boil the cabbage until soft or you can douse it with boiling water. It all depends on what taste used your home. It will be softer boiled, scalded stays crispy.
Batter better to prepare in advance and give him rasstoyatsya for an hour. What liquid to choose to batter – a matter of taste.
The batter on
mineral water or beer to be more airy, with milk and cream - it's more gentle.
Don't worry that beer batter will retain a "degree",because during thermal processing, frying, the alcohol will evaporate from the dough.
Some cooks recommend for the batter, use only beaten egg white. This batter will be more lush. If you decide to "protein batter", then the beaten egg whites should be added to the dough after it rasstalas.
For ordinary batter beat the egg with spices, add liquid and a thin stream of flour. Blend again with a whisk and let rasstoyatsya. Add the finely grated cheese.
Heat in a deep frying pan of vegetable oil to a temperature of 175 degrees Celsius. Oil should be poured into the pan so that it could submerge several inflorescences cabbage entirely.
Dip
cauliflower in
the batter. Make sure the batter fills all the empty space between the flowers and stem.
Fry the cabbage for five minutes, not in large quantities.
Remove with a slotted spoon and arrange on a dish with paper towel to get rid of excess fat. If bits of batter left in the oil, remove them with a slotted spoon before you download the next batch.
Serve the cabbage hot, previously sprinkled with dill or parsley.
Advice 5: How to make batter for chicken Breasts
For cooking chicken breast in batter, it is better to choose breast without bones and without skin. In this case, the dish will turn out less oily, and therefore more useful. The batter will keep all the juices and the meat will be dry.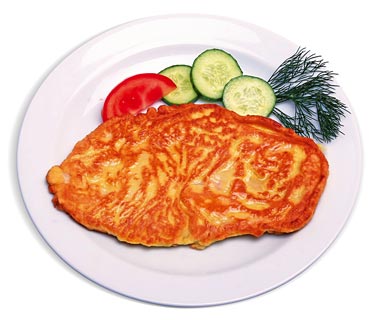 You will need
fillet chicken Breasts 500 g;

nuts and spices
greens;
egg
sour cream
mustard
flour
vinegar
beer;
sunflower oil.
Instruction
Try
to prepare
a simple batter. To do this, crack the egg, add some salt and spices, and stir. Add a little sour cream (a couple tablespoons), mix again. Then add sieved flour to get the consistency of dough, as for pancakes. Already cut up and salted chicken fillet dip in batter and place on heated pan. Fry in sunflower oil on both sides.
Try it instead of sour cream to add to the beer batter (50 ml). The dough will become airy and will give this dish a spicy flavor. In a bowl break one egg, add beer, spices and, if desired, chopped parsley. Stir and add the flour, sifted through a sieve. The dough should be liquid. Chicken Breasts, pre-salt, dip in batter and fry.
Very unusual taste turns Breasts, sprinkled with grated nuts. To prepare you need crushed nuts. Prepare a simple batter (egg, water, salt, spices and flour). Dip Breasts in batter and sprinkle top with nuts and saute.
Difficult prepare the batter: whisk together 4-5 eggs with salt and 1 tablespoon of sour cream, add flour to obtain a dough thick, heavy consistency. Dip fillets in boiling salted water, cook until almost fully cooked. Gently Pat dry the fillets are ready. Then rascality oil in a deep frying pan. Slightly abschlie pieces of fillets down into the boiling oil and fry. Then each piece dip in batter and immediately drop into the oil. And so repeat 4 times.
You can cook the dough without sour cream. Replace it with a spoonful of mustard and 10 ml of vinegar 9% table. Prepare a dough from eggs, salt, mustard, vinegar and flour. The taste is no worse than in the preparation of batter with sour cream. In the dough add the chopped greens. Fillet fry in a pan with two sides.
You can make very simple meals. Whisk the egg and add spices, dip fillet in egg, then in breadcrumbs and fry on both sides. Quick, easy and delicious.
Advice 6: How to make batter for meat
Fry meat in
batter
... a Seemingly simple dish. But the questions when preparing the batter raises a lot. What thickness should the dough be the basis on which to cook it and how you can diversify the taste? Try to prepare the batter several recipes and choose the one you like more.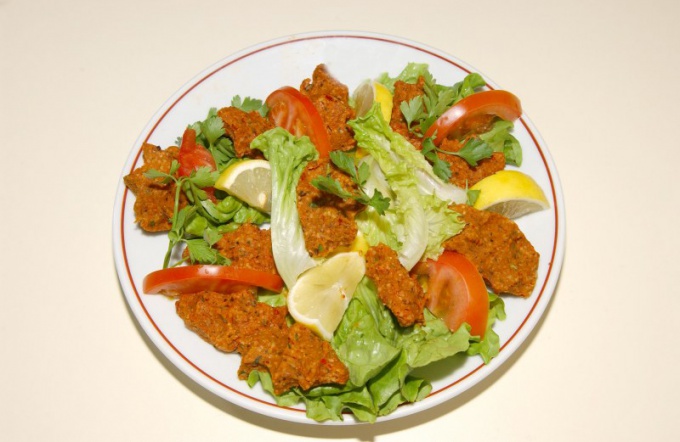 You will need
Recipe No. 1:
- 2 eggs;
- 1 Cup of flour;
Sol;
- 25 g of vodka.
Recipe No. 2:
- 1 Cup of flour;
- 0.75 cups milk;
- 3 eggs;
- 1 tbsp vegetable oil;
Sol;
Spezia.
Recipe No. 3:
- 250 g of beer;
- 1 egg;
Sol;
red pepper;
- flour.
Instruction
Recipe No. 1

Mix the eggs and flour until a homogeneous mass. Salt the mixture to taste. Add vodka, and stir. Vodka will give the batter fluffiness and lightness. The thickness of the batter in the finished product depends on its initial density. The more thick crust you want to, make the thicker batter. Dip the prepared piece of meat in batter and fry it in oil on all sides until Golden brown. This recipe is suitable for cooking chicken and pork.
Recipe No. 2

Heat the milk to room temperature. Carefully pouring it into flour, put them into a homogeneous mass without lumps. Add eggs and vegetable oil, mix everything again. Batter salt to taste and leave it for 15-20 minutes. Then you can start frying the meat. This batter is more suited for pork. To get different flavors you can add coriander, cumin, cumin, red and black pepper, marjoram, rosemary. You can use a single spice, or combine them according to your taste.
Recipe No. 3

Try to cook the batter, taking the beer. In this case, he will get light, lush, with a faint tinge of freshly baked bread. Beer mix with egg, salt and pepper the mixture to taste. Add flour in small portions, stirring thoroughly. The batter consistency should be slightly thicker than sour cream. In order to better meat is done, slice it into thin pieces and repel from two sides. Cooked meat in batter, place on paper towel to stack excess fat, and serve hot on the table.
Note
Be careful, omitting the meat in the fryer, turning and pulling it on a plate. Do this with two forks or special forceps. Can't touch this!
Useful advice
To add some spice in the batter, prepared according to the first and second recipe, you can add 1-2 crushed cloves of garlic.