Instruction
Before you buy Topaz for yourself or as a gift, find out what zodiac signs it is possible to wear. Usually Topaz is recommended to wear all people who were born under the sign of Scorpio. Yellow and Golden Topaz are well suited to Gemini. As yellow Topaz is good for Virgins and lions.
If you are a Taurus, then do not wear Topaz in any case, as this constellation is opposite Scorpius. And Topaz you can't carry Fish and Scales. Pisces and Taurus Topaz is not recommended to wear because these signs are focused on family values. Topaz can destroy their happiness in family life.
Find out information about all the properties of Topaz before you buy it. The Topaz stone has the properties of healing and magical. The healing qualities of his are in the possession of a projective energy Yang. Topaz protects people from cold, accelerate tissue healing, treat gall bladder, spleen, liver, and digestive organs. Help nervous exhaustion and insomnia, relieve stress.
First decide what color you want the stone, as the properties are also slightly different. Topaz blue purchase to improve the body's metabolic processes, rendering a therapeutic effect on the thyroid gland, normalize the emotional balance of human. So he has to be creative, contribute to the achievement of goals. But protects only reasonable and purposeful people.
And Golden Topaz choose for healing wounds, digestive tract, improve metabolism in the liver and in the gallbladder. If Topaz juicy and bright in color, it contributes to psychologists, psychics and detectives. Wear light Golden Topaz, to save you from passions, contributed to the serene enjoyment of life, distilled anger. Topaz brown-yellow, cures madness, gives enlightenment.
Choosing colorless Topaz, know that it contributes to the concentration of energy and will, has a strong impact on people, promoting divination and witchcraft. To cure nervous disorders, asthma and diseases of the throat, wearing a Topaz of any color, framed with silver.
Learn about the magical properties of Topaz. It has long been believed that if you put a Topaz into the drink and the drink will change color, then the drink is poisoned. The man who carries the Topaz, always optimistic and inwardly enlightened. Topaz brings the beauty to women and wisdom to men, helps to overcome fears and depression, attracts material prosperity.
Don't buy Topaz, if you're a family man, and if you are alone, but wish to find a mate, as this stone is used to destroy family relationships and implies idle way of life. Not suitable for long trips and travel.
Keep in mind that Topaz is very strong in his power stone. First, it protects against the effects of any kind of witchcraft, be it the evil eye or damage. Second, he can have an impact on people as it is one of the most important stones of black magicians.
Select which frame will be Topaz. This is very important, as it is impossible that the stone interacted with copper. The Topaz does not like to coexist with diamonds and rock crystal. Be prepared for the fact that in the process of wearing Topaz will get used to you and you to him. The Topaz can even change color a bit – it would mean that he was used to.
If you decide to buy a ring with Topaz, then decide what finger to wear Topaz. It also has a certain value, so that the fingers catch and transmit energy. Usually Topaz is worn on the little finger. It helps to establish social contacts. You can wear this stone of pink hues and on the ring finger, responsible for heart and love relationship.
Follow our recommendations before purchasing this gem to share with you only his positive qualities and make you lucky.
Note
Topaz - the stone bachelors. It destroys family happiness.
Useful advice
Fits - Scorpio, Gemini, Virgos and Leos.

Not suitable - Taurus, Pisces and Libra.
Advice 2: Which finger to wear ring
What contemporary fashionista can imagine their existence without a variety of accessories and ornaments, which complement and make the image exquisite and complete? These ornaments there is a great variety, from small barrettes, bows and belts, to earrings and necklaces. But the most irreplaceable, and so dear heart, are, of course, rings.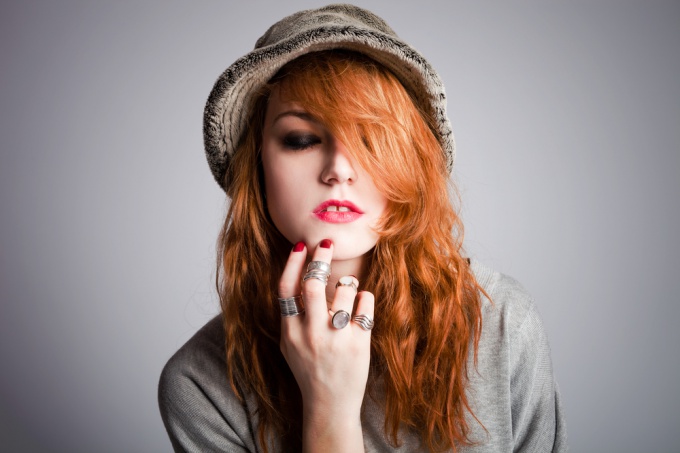 A bit of history
In ancient times the ring was considered a unique decoration, which is often used not only for wearing on the finger, and could act as talismans. Often the rings are used for performing various rituals and ceremonies. One of the modern rituals that you can cite as an example the process of the wedding ceremony when the couple exchange rings as a sign of eternal devotion and love to each other. To get a ring, can also as a sign of appreciation, sympathy and admiration.

The ring is a vicious circle, which symbolizes infinity, unity and unlimited power.

As for palmists and astrologers, they paid special attention to the wearing of rings, and on the basis of special studies could give a pretty accurate description of the owner of the jewelry. It turns out that also on which finger we used to wear the ring, depends on our character, and sometimes even determined by fate.


Ring, ring, ring, where is your place?
Astrologers and palmists are strongly advised to wear a ring on the thumb of those people who, by nature, are emotional, as it will contribute to the dulling of violent temperament, this significantly reduces the aggressive spirit and contribute to peace. If you see that a person wears a ring on the thumb, rest assured that he has a stubborn nature and you'll be proud temper. The purpose of his life is self-assertion and self-expression. If you decided that your onion ring is the place on your thumb, it is better if it is copper.

On the middle finger is recommended to wear rings, inherited, as well as those people who always have no luck in all your endeavors. The ring will help his master to overcome the difficulties and obstacles, to increase the flow of vital forces and energy. Also, often wear rings on the middle finger people, located to the contemplation and profundity. For this finger, it is preferable to choose an iron ring.

Decorate your index finger people prefer shy and insecure. The presence of the ring on this finger will give confidence, to help to rethink previous views on life, making the person more successful and lucky in everything. For this finger is best suited rings gold, or made of tin.

Wear rings on the little finger shows a person with a somewhat frivolous character, located to easy flirt, rash actions and adventures, as it will help to avoid rash actions and deeds. In addition, the ring will help to learn the gift of gab, add agility and guide thinking in the right direction.

The ring on the ring finger indicates limitless love of luxury, wealth, beauty and charm. The appetite of the owner depends on the width and weight of the ring which he wears. It is heavier and wider, the correspondingly more needs and desires. Unmarried women often wear rings on the ring finger of the left hand to show everyone around that she is still free. But people have already linked the knot wearing the ring on the same finger only of the right hand, which symbolized the solidity of marriage and the unity of family life. The most suitable precious metal for this finger - gold.

Which finger to wear ring solves every man for himself. The main thing to make it fit, it was beautiful and graceful, and then it will bring you happiness!

 
Advice 3: Which stone not to wear one
There are many subtleties of wearing jewelry. This is especially true of jewelry with precious stones. Headset with them not only have a special appeal, but also increase energy effect. And some are contraindicated
to wear
separately.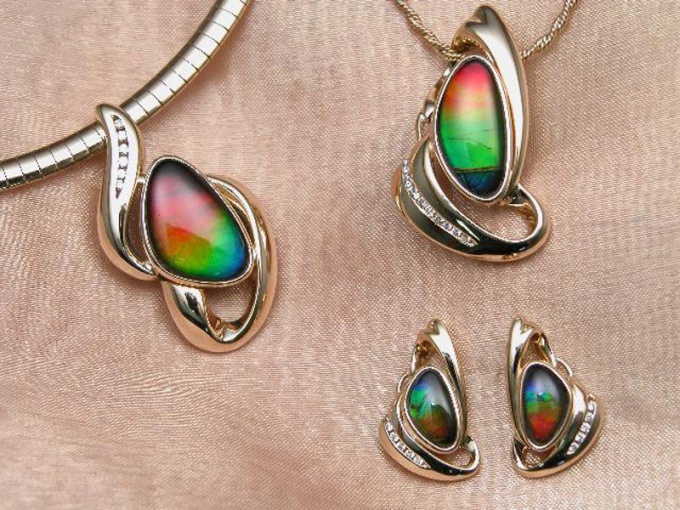 Instruction
It is believed that precious stones have not only aesthetic beauty, but also the ability to affect human health, his health and even destiny. Moreover, this influence can be both positive and negative. It depends on the properties of the stone, how it suits you and whether you wear it on.
All gemstones are advised to wear in a pair or trio. The headset can consist of a ring or ring, earrings, bracelet, pendant or beads. This option is wear reinforces the positive effect of stones on its owner. To wear different stones at the same time is not recommended, as their energy can not only come to naught, but to hurt people. An exception may be a piece of jewelry with several stones, where the primary mineral is the largest, and the other two (no more) perform supporting role.
Not particularly fond of solitude a stone as alexandrite. This rare and expensive mineral is a variety of chrysoberyl. Alexandrite was discovered in the Urals in 1833, and a year on the day of age of Czar Alexander II was presented to him as a gift. Hence the name of the stone. After the death of the king, the mineral is considered to be the stone of loneliness and sadness and to get rid of negative energy, it began to wear only a pair.
A distinctive feature of this stone is the rare ability to change color depending on lighting and the human condition. It is believed that the yellow color of the stone indicates the upcoming trials for the owner. Also known and other characteristic qualities of the mineral. Alexandrite promotes spiritual growth and renewal rights. It also symbolizes prosperity and good health. As a remedy, the stone advised to wear for diseases associated with the circulatory system. Also it protects from alcoholism and infectious diseases, calms nerves.
Among the signs of the horoscope, alexandrite is best suited Scorpio, Gemini, Pisces, Aries. But Taurus, Sagittarius, Cancer and Virgo need to treat it carefully. It fits strong by nature people. Stone to withstand all of life's hardships and overcome the challenges of fate. This talisman will make the owner more open, sensitive, loving and joyful. I also believe that alexandrite helps travelers adapt to the new environment, to find a common language with new people, understand a different way of life. The stone also promotes the study of foreign languages.