You will need
Literature on heraldry
Paint
Paper
Instruction
Think about what you need coat of arms and where are you going to use it. Russian legislation reglamentary territorial coats of arms, and their creation and use is defined quite rigidly. As for the rest there are no rules, so to come up with anything. But if you come for the creation of the emblem, it should be according to the rules.
Check whether in your family ancestors, the aristocracy who had the right to own arms. If found, feel free to use their emblems. No law that would define who can use the family coat of arms, and who is not allowed, not now.
Think of your field of arms. The knights it was a shield. Typically, the shield is used in the coats of arms of cities. Role, the arms must also follow this requirement. But the family coat of arms is not necessarily. Field can serve as the subject who loves your whole family. Car, guitar, backpack — anything. You don't strive to follow strict canons. Can the basis of the emblem to take a geometrical figure.
The family Council decide which characters will be present in your emblem. You might have to dig around in the family or even the state archives. Who were your ancestors? What tools or weapons are the most typical for their profession? What do the members of your family?
Decide how many pieces will be the arms. If we are talking only about your family, including, for example, from two generations — maybe one part, which are arranged in a different order the right signs. But I can reflect in the coat of arms and origin of your family, dividing the field in two. One part represents a family of father, different mother.
Determine the location of the signs. Decide which can be the connecting characters or lines. They are not required, but sometimes used. The emblem may still be the motto. It is better to have top or bottom. A motto is a short sentence that most accurately describes the owner of the emblem.
Decide on color scheme. In classical heraldry uses seven colors. This is two metals — gold and silver, and five enamels of red, purple, blue, black and green. For role-playing emblem it is better to use this color scheme. More free family coat of arms colors can be arbitrary, but it is necessary that they are well differentiated.
Make a sketch on the sheet. Position the symbols and the motto. Pour paint of the desired color of the field coat of arms and motto. Paint the characters. Draw their boundaries. Write a motto.
Note
The font with which you write the motto, should be easy to read from afar. His style should match the overall style of the emblem. Suitable for role-playing Gothic font family — any.

Characters should not be too much, otherwise the emblem will be hard to read.
Useful advice
If the symbol you are using animal or plant, no need to pay more attention to the details. You need the total picture so that it was clear to the audience.

The coat of arms can be ordered and professional artist. But you should explain clearly what you want.

After you come up with and draw a coat of arms, it is necessary to make a description.

The coat of arms can be drawn and on the computer there are even special programs. But if you want it was the original - draw it by hand.
Advice 2 : How to create your family crest
Coat of arms - a symbol of the unity of the genus, its place in society, reflecting the basic values of life and family priorities. The arms have a few, since it was originally considered an indicator of belonging to the nobility. Now, however, it can be just to perpetuate your family or to create a dynasty.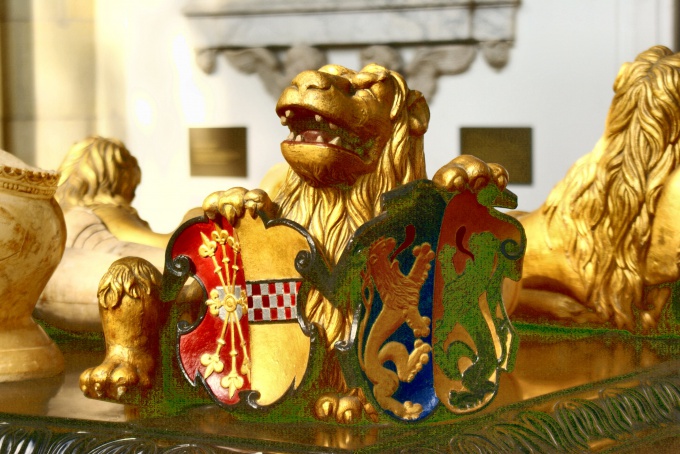 Instruction
Heraldry gives people the opportunity to Express their individuality. After all, the emblem is primarily the signs of the differences kind. Properly designed according to the laws of heraldry and the color coat will protect its owner, to unite the genus, giving it the hardness, resilience and bringing prosperity and success.

You get a family coat of arms in several ways.
Russia before 1917 was a mighty Empire, whose authorities were only people of noble origin. Each kind was a long story and of course, an attribute of the aristocracy - the
family coat of arms
. It's already after collectivization and dispossession have all become comrades and the proletariat.
View your family archives - perhaps you are a descendant of an ancient noble family, which had its own coat of arms. Draw it and safely use it, because the laws about what degree of kinship are entitled to use the family coat of arms, long forgotten.
You can turn to experienced professionals involved in heraldry on a professional basis. You will be given the opportunity to fill out a psychological profile test, which will reveal features of your personality, Hobbies, significant events in the life of your family. Based on the data compiled sample which you'll be able to change and add certain elements.
If you have a talent for drawing, can create his own coat of arms. Heraldry is a complex science with its own specific rules, so you will have to study the relevant literature. You can also find on the Internet a program that creates coats of arms, but your arms, in that case, there will be individual and unique, as in the database of this program is based on the limited number of elements. In medieval heraldry when creating a coat of arms used a wide variety of items. Today apply more laconic coat of arms, consisting mainly of the shield, drawing on it and having a ribbon of a motto.
Some rules for making a coat of arms:
- free space on the shield is called a field coat of arms. It can be both monochrome and multi-colored, divided into sectors. There are chess, lilawadee, leaf-shaped, canted and many other divisions which in turn have their own flavor;

- a very important place in heraldry is a color. Used in all 7 colors: metals - gold and silver along with enamel red, green, blue, purple, and black. Purple is used in the making coat of arms for Royal families.

- main color rule in heraldry - not to put metal on metal and enamel on the enamel.
After you select the shield, dividing it, and the colors should start drawing shapes. They can be images of animals, plants, tools, weapons, buildings, construction. The arrangement of the figures is also determined by the special heraldic rules. Use these figures that will characterize your family, rod.
The coat of arms can be supplemented by a ribbon with the motto. The motto may be some short aphorism or phrase that has special meaning to your family.
The coat of arms is ready. Now we need to make it a verbal description, as one and the same figure in heraldry can have multiple values. The description will also be drawn up according to special rules specified in heraldic literature.
The main characteristics of the coat of arms are its brevity and simplicity. It is a distinctive symbol which should be associated with its owner. The coat of arms is a family tradition that will pass from generation to generation.
Advice 3 : How to make a family coat of arms
Family
coat of arms
is a special symbol that unites all representatives of the same genus. Several centuries ago he was given great importance today, create a symbolic image is optional.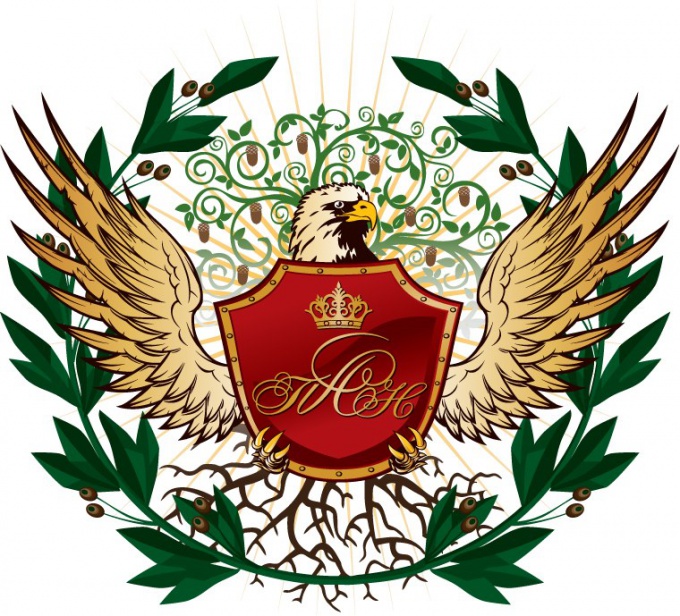 Instruction
Look in the sources available to you information about the origin of the family. Perhaps you belong to the few nobility and your kind in ancient times had been the coat of arms. In this case, it can pick up and move to the modern materials, without making a new drawing.
If you want to create a coat of arms with a clean slate, you must define the values of your family, her service to the society and distinctive characteristics. For example, if someone in your family designs military aircraft, the center of the figure you can place an image of a fighter.
Consider what illustrations will be needed to accurately characterize these values. If you can't pick your own, ask for help to other family members, after drawing up the coat of armsand is a collective creativity.
Learn the basic shapes that are traditionally used in heraldry, and stop at one of them. Its contours give the symbol of awareness, will not allow to confuse it with the other object of arts and crafts.
Stop on a certain set of characters you plan to portray inside the shape. They should not be too much, to prevent an overabundance of small details that will create a feeling of some chaos. You can come up with any plot, and also to split the total field into separate sectors, each of which will be dedicated to one family member.
Take a sheet of paper, transfer it a picture of the coat of arms. If you do not know how to draw, ask relatives or friends to help you. Paint the image.
The resulting laminate arms – it needs to be solid, this will allow it to be well preserved for many years.
Optionally, complete your coat of arms motto, which is typically written in a separate box below the main figure. It is a short concise phrase, and valuable to your family. In parallel, compose a few words about what is depicted on the coat of armse and why have you chosen these characters.
Advice 4 : How to make a family coat of arms
Perhaps you decided to make a family coat of arms is the family Council, and, maybe, it was just a task given to the child at school. One way or another you will face a very interesting task.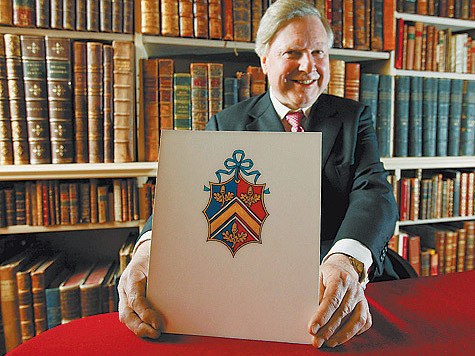 Instruction
First you need to decide how you want to make your future coat of arms. If someone from family members is endowed with good artistic skills, you can arrange symbols manually, by drawing on a simple sheet of paper. In addition, such activities may include all nearby relatives - someone will apply contour, someone paint a picture, and someone to sharpen pencils. The most modern solution to make a family coat of arms design on the computer using special graphics programs (Adobe Photoshop, Illustrator, etc.). But, of course, have experience with similar software.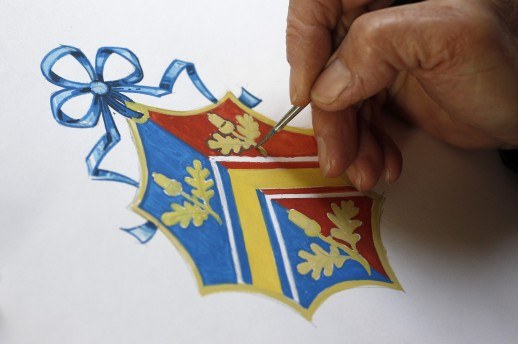 Heraldry is a discipline dedicated to the study of coats of arms. It is generally accepted that the main shape of any coat of arms is the shield. Its shape can be almost any, but is most common triangular or French (like the bottom rounded rectangle). The inner space of the shield is called a field. It can be uniform, is divided into several parts and, consequently, of colors, or with a small figure (for example, Fleur de Lis, clover leaves, etc.).
The next stage can be called the most creative - a shield superimposed on symbolic images. It can be both animate and inanimate objects. The main thing here is to decide what you want to reflect on your family crest. If you and your relatives are engaged in some common cause, for example, work cooks, it is more than appropriate to put on the coat of arms table spoon or toque. Maybe you have a speaking name (wolves, lions, Bulls) and want to reflect on the arms of her using any kind of symbol. The images on the shield may be several. It is important that they were all pointing in the same direction (rotation of the head, a pointer, etc.).
In classical heraldry of the Middle ages was made use of in the arms of many other elements in addition to shield, helmet, crown, supporters, mantle, and others. In our time can only be restricted by the shield, placing it underneath the tape on which is written the motto of your family.
An important detail in the coat of arms of the family are also color. Traditionally in heraldry, they are used all the seven: gold, silver (or their equivalents yellow and white), black, blue, red, green, and purple. The last of these at the same time the canons are allowed to use in the heraldic symbols of the Royal and Imperial families. But, if you wish to make
a family crest
for yourself and do not plan to pass it on from generation to generation, then this rule can be derogated from, and to give the figure any other colors at your discretion.
If you approached the creation of the family coat of arms according to the rules, in conclusion, it should be the so-called semantic list - a detailed verbal description of a picture t the interpretation of its individual elements.