You will need
Virtual wallet in Yandex.Money
A terminal for receiving payments
Bank card
Cash
Instruction
For those who have a purse in system Yandex.Money and wallet and still have money enough to go in your wallet, go to "Translate" in the line "account number" recipient trinadcatiletnie to enter the account number of the recipient. The transfer can be protected with a protection code, the system will automatically calculate how much should be transferred to the recipient subject to the applicable fees.
If revenue is virtual money in a purse in system Yandex.Money is not expected to pay via Yandex.Money using your Bank card. For this purpose directly in the system interface you will need to bind your Bank card to the purse Yandex.Money. Payment is "tied" to Yandex.The money cards are Commission-free.
In the case of a purse in system Yandex. Money is not and you do not think it necessary to issue to pay Yandex.Money in cash through a multitude of terminals: Amega-Telecom, Telepay, Novoplat, Ciberpay, Multi-cash, Quickpay, System "LEADER" and so forth. If you pay through the terminal, you must need to provide trinadcatiletnie number of the recipient in the form of payment and enter the required amount of cash in the window of reception. The fee for the translation service, Yandex.Money in the terminals can range from 2 to 9%. Upon completion of the operation do not forget a receipt, which is proof of payment.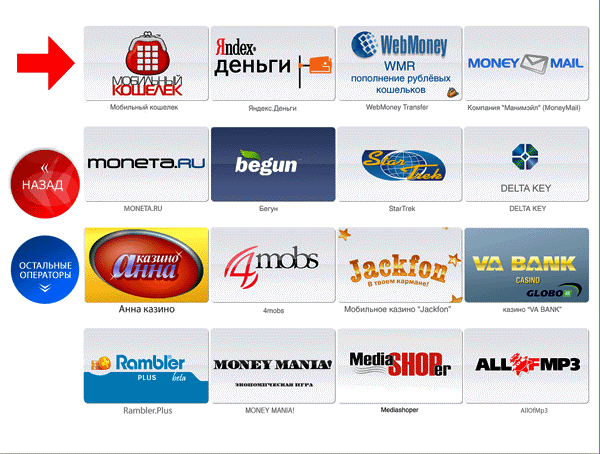 Another method of payment via Yandex.Money today is already less popular, but still the acting is transfer using payment cards. For translation you need to purchase at any kiosk, Bank or post office Bank card Yandex.Money in denominations of 300, 500, 1000 or more and pass in any convenient way (SMS, voice call or email) to the recipient number and card password. Input a number and card password in the interface of Yandex.Wallet, the recipient automatically receives money from the card to your account.
Note
The previously popular method of transfer Yandex.Money via QIWI terminal today cancelled.
Useful advice
Rules of transfer Yandex.Money change periodically, it is necessary to track changes in the personal interface Yandex.Wallet