You will need
- a document confirming your inability to appear in court for divorce proceedings.
Instruction
Provide to the court that is handling your divorce process, a certificate stating that on the date of the hearing you will go to the hospital for complicated surgery. If the health status of any operations not assigned to you, you can try to go to the hospital for the purpose of General improvement.
Provide to the court a business trip certificate, indicating the dates of your absence from the city, where the hearing. Very often a business trip certificate replaces the expensive tourist ticket. Just always keep in mind that a prolonged business trip or long journey can become the reason of that divorce will happen without your presence. In other words, the judge has the right to divorce spouses if one of them did not appear for 2 or more court sessions.
Do not be in court, do not respond to subpoenas, ignore any talk about trials. This will help to prolong the divorce process. But again after a few absences to court you divorce without your direct presence in the courtroom. In addition, when persistent requests of the plaintiff (i.e. the spouse who wishes to divorce) the marriage may recognize terminated at the second court hearing. And if the claimant is your spouse who has already found a Beau and even pregnant with his child, she can get a divorce in the near future!
Ask the judge who will conduct your divorce proceedings, the maximum period for reconciliation with my spouse. As a rule, a period of reconciliation are three months. However, if you have strong arguments, for example, the desire of one spouse to save the marriage for the sake of a newborn child, this period may be extended. Some couples waiting for divorce for six months or more.
Note
"Any winner to lose, and any losing is to win." It all depends on how you approach the matter. And so - ways of prolonging a losing judicial process and evade payment of the debt. 1. Initiation of a criminal case .
Useful advice
1.File a counter-claim. It is possible to declare the counter-claim. 2. Any examination well delays the process, but to convince the court to make an examination difficult. Do not think that the court will immediately grant the petition. You still need to justify the need for the examination.
Advice 2: Her husband left her for another. How to survive a divorce and move on
Divorce is always stressful. But if your ex-husband left her for another woman, a situation exacerbated by, negative emotions can overwhelm and pull you into the abyss of despair. What to do to avoid this?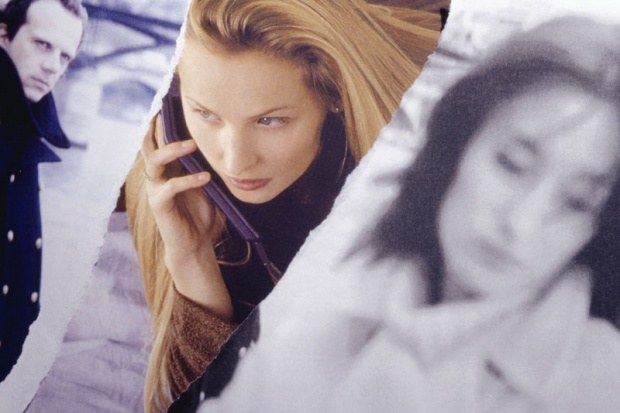 Go with what you feel. Lots of it. Only it is not necessary to call the former spouse and his passions and to pour on their heads buckets of negativity. This nobody does not become easier. Try to release anger and resentment by using safe methods. For example, use your imagination, imagine that the blessed is in front of you and tell him everything on your mind. Or pour out what I feel on paper. If words are not enough, just draw, draw – as it will. Then burn or tear the paper. And with it, your hatred.

Do not rush to find a new partner just to prove to your spouse that you stand for something that you can still see the boyfriend. First, you can prove anything, and secondly, hurt the latter-day gentleman. After all your negative emotions you can't hide. At best, you honor of pity, at worst insulted and leave. Compounding your frustration.

It is not necessary to seek refuge in alcohol. Yes, for some time, he would lessen the pain, but then again you'll feel and sharper than before. The same goes for sedatives, tranquilizers. Of course, sometimes you have to use, but only if they will recommend a specialist.

By the way, is a good idea to talk with a psychologist about how best to survive a divorce how to make an exit from the stressful situation as painless and speedy. If you think that no psychologist will cope too well. Hence, the upward movement is started, you are ready to open a new page of life.

It is useful to analyze the situation soberly to judge who and what to blame and what to do now. But to tie in the wilds of introspection is quite dangerous - everything should be in moderation. Not to withdraw into themselves, talk with loved ones, family, friends. Poweraide them your worries and ask about their problems – sincerely, from the heart. Help if you need to, make something. Don't avoid friendly parties, small family reunions. Life goes on, not run away from her pleasant moments.

And increase self-esteem. Praise yourself for not let depression break you, for suffering themselves, nobody hurt, nobody was humiliated. Nothing is done just like that, the divorce was necessary for the further development of your personality. We should be grateful to him for that.