Instruction
Cut split ends. This is the first thing you should do. Forked hair stops growing as a split end grows no more than 2 cm, and then breaks off. Split ends can never be recovered so they need to be cut.
Use medicated shampoos to prevent delamination of the hair. Care tips suitable shampoos with lecithin, natural herbal extracts, vitamin B5. To protect dry hair from damages during styling and brushing, lubricate the ends with special protective creams. They not only protect the ends from dryness, but also to prevent delamination.
Buy a good comb for the hair. It should be of natural materials like horn, stone or wood), to the daily brushing does not harm the hair structure. Gently brush your hair starting from the tips.
Do once a week hair mask that minimizes the appearance of split ends. One of the most effective masks, fighting section and many other problems of hair - oil. Oil perfectly moisturizes the ends, filling in the missing moisture in the hair structure.
Warm cosmetic oil (burdock, almond, grapeseed, castor, peach) and RUB it on the ends and leave under a warm hood for an hour, then wash hair as usual. Oil mask should be done once a week.
Rinse the hair after shampooing with beer or water, acidulated with lemon juice. These funds strengthens weak ends if you use them regularly for months or more.
When the problem of split ends to help mask the sour milk. A warm yogurt massage into roots and distribute on all of the hair, carefully oiling the ends. Mask cover with a towel and keep for half an hour, after which yogurt massage into hair a second time and leave for 5 minutes. Then head to rinse in the usual way.
Mix 1 egg yolk, 1 tsp brandy, 1 tsp olive oil, 1 tsp colorless henna, 1 tsp of honey. The finished mask massage into the tips of the roots and distribute throughout hair. Keep the mask one hour, after which rinse your hair. With regular use, this mask against split ends the result will be noticeable after a month - ends will become more strong and healthy.
Safeguard your hair from the scorching sun and cold wind. In summer and in winter, wear hats, this will protect the hair from damage and delamination.
Take vitamins for the beauty of hair, skin and nails. They contain all the essential nutrients for hair. To prevent split ends, it is useful to take fish oil, it restores the natural moisture from the hair inside.
Eat right, give up bad habits, enough rest and lead an active lifestyle. It will save many problems with the hair. Hair is largely an indicator of the state of health in General.
Advice 2: How to protect hair in summer
Summer is definitely a wonderful time. Warm sun and beach help to relax and forget all the worries of the past year. But do not forget that sun exposure can be harmful. Especially for our hair and skin. Especially care should be taken to protect hair from fading and breakage.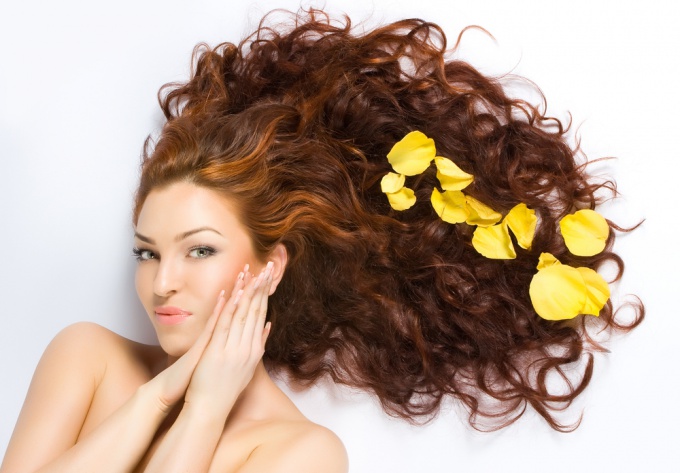 PROTECTION FROM UV RADIATION
Today on the shelves you can find a great variety of goods marked "protect from ultraviolet radiation". Indeed, about sunscreens before going out to the beach to have forgotten rarely, but not so common sprays for the hair, with the same effect, often stay at home. In addition to protective products, you need to use a shampoo with UV filter. The composition of such substances must include moisturizers. A little trick is to use mineral water in a bottle-the spray is cooling air conditioners with SPF-factor.
USE HATS
They will protect you not only from heat stroke, but hair breakage. For the beach you need to choose the hats in light colors. They will reflect the greatest amount of sunlight. But bandanas and caps of thick fabric in the heat it is better not to use it.
TRADITIONAL METHODS OF PROTECTION AND RECOVERY
If you do you "overheated" your hair, and they lost a healthy appearance, do not hurry to run to the salon for a costly restoration procedures. Decoctions and masks based on herbs will help to saturate hair with moisture, thereby restoring their appearance. Best with the task to cope chamomile, nettle, succession. To infuse herbs, enough to fill 500 g of any collecting 0.5 liters of boiling water and hold for 30 minutes.
For dull, brittle hair can be rubbed into the scalp with juice of lemon, cabbage and spinach in equal shares. If you have oily hair, try just before shampooing, RUB into the roots a mixture of honey, lemon and agave (1 teaspoon).
CLEANLINESS, HYDRATION AND RECOVERY
Summer must be especially careful to monitor the cleanliness of the hair. At this time of year due to heat and humidity creates a favorable environment for the multiplication of various harmful microorganisms that can cause disease and scalp including.
After a swim in the sea or pool, thoroughly rinse the hair with clean running water.
In summer, pick up a set of cosmetic products for hair that will actively moisturize, nourish and restore your hair. It can be shampoos, conditioners, masks, serums, sprays etc.
FOOD RULES
Fill vitamins is not only skin and hair, but also the entire body. To do this, include in your diet broccoli, spinach, lettuce and any green vegetables.
But it's better (and easier) to prevent damage to the hair than treatment. Enjoy the summer, swim, sunbathe, but don't forget that all need a sense of proportion. And after visiting the pool or swimming in the sea don't forget to flush from the entire body chlorine and salt.
Advice 3: How to choose a good remedy, the section ends
Hardly anything can brighten the girl is stronger than a long, thick, healthy and shiny hair. Unfortunately, the vast majority of women are periodically faced with the problem of the section ends. However, there are all sorts of skincare that allows you to restore your hair and avoid the section in the future.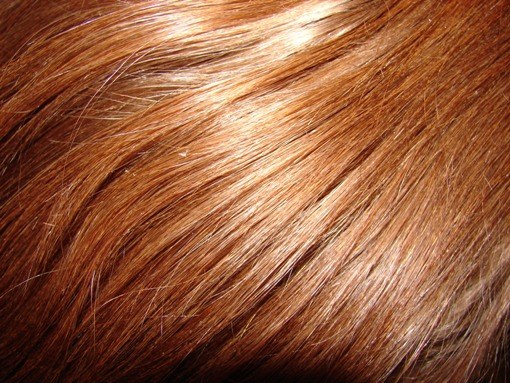 Why cut hair?

Paradoxically, the main reason the cross-hair is excessive care. The fact that sebum, which nourishes the hair structure and maintains its integrity simply do not have time to reach the ends of your hair with daily shampooing. Thus, the hair ends become dry and brittle, over a period of time will be impossible to hide from others.

Detrimental impact on all kinds of hair Curling irons and irons, as well as frequent colouring. Direct sunlight, wind, rain, temperature changes – all of these weather factors make hair dry and brittle. Also the section of hair may indicate a serious deficiency of vitamins in a woman's body.


How to deal with split ends?

Unfortunately, whatever is claimed in advertising of all kinds of air conditioners and masks for hair are split ends of the hair impossible. First, you need to trim the damaged ends of the hairdresser, and only after that to use a professional skincare to prevent cross-hair. It is not those tools that are advertised in glossy magazines and on TV, and they are not sold in supermarkets. Good assortment of cosmetics for hair professional qualities are typically in stores that sell equipment and products which are used in the work of stylists and hairdressers.

In the selection of these tools is a start not so much of their value, but from the presence in their composition of keratin and collagen. Keratin makes up the hair structure, and collagen enveloped him, moistening and protecting it from aggressive influence of environmental factors.
If the problem of split ends is not relevant to you, then you can use collagen and keratin in the prevention.

You can buy in the drugstore these tools, packaged in ampoules, and enrich them with your usual shampoo, conditioner or hair mask. The harm is already done, and after a few weeks you will be amazed how beautiful, shiny and healthy your hair steel.

In any case, to prevent the section of hair is much easier than to deal with it. It is enough to live a healthy lifestyle and to eat tasty and varied, including in your diet the fats, proteins and carbohydrates in optimally suited for your body combination. Every day at least a hundred times swipe the hair with a comb made of wood or natural bristle, and in addition, protect your hair from the sun or cold air by means of a headdress, and then it will be thick, strong and healthy.