Instruction
First of all, identify the cause of increased pigmentation. Perhaps it is caused by the inappropriate use of antiperspirants, improper care, fungus disease or other adverse factors. Try to eliminate them, otherwise the bleach will be in vain.
Choose a good cosmetics that will suit you perfectly. They should not cause even the slightest discomfort.
To whiten the skin in the armpits will help regular proper care of it, exfoliating with the use of special scrub and exfoliating. Avoid using harsh cosmetics and treatments. For example, a deodorant may irritate the skin much stronger than pot.
Use cosmetics, which is composed of components with whitening effect. For example, cucumber extract, white clay.
Take advantage of our special bleaching remedies for underarms that are sold in pharmacies. For example, a cream with uv-protection
Achromin
". It should be used regularly, not allowing interruptions.
Add the children's cream a drop or two of lemon essential oil and apply it regularly on the skin in the underarms. You can also prepare a lotion, diluted essential oil in small amount of water.
Among folk remedies another very effective hydrogen peroxide with a small amount of water. The resulting composition it is necessary to moisten a cotton ball and advanced it to lather.
Gently clean the area of increased pigmentation several times within an hour. Then thoroughly rinse the skin with cool water and apply cream. To resort to the described procedure should be one to two times a week.
To whiten the skin in the armpits, first consult with a specialist. Consult a dermatologist for advice. He will give you recommendations and advice on which tool is most suitable.
Advice 2 : How to get rid of dark underarms
Dark skin underarms may indicate hormonal failure. Most often this problem affects full of people, mostly women. To whiten the skin, you can, but it is better to see a dermatologist, because these symptoms can be harbingers of internal cancers or cystic formations of ovary.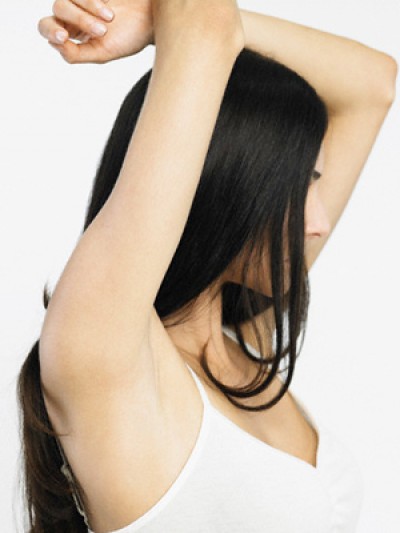 You will need
machine, wax strips or a depilatory cream;
lemon juice, parsley or cucumber;
scrub;
- whitening cream.
Instruction
Consult a dermatologist, the doctor will examine the skin and make a preliminary diagnosis, which can be considered accurate only after the tests. Don't forget to visit endocrinologist, you will also prescribe tests to the level of thyroid hormones and sex. To get rid of the delicate problems is easier if you know the cause.
Along with prescribed treatment, and can make use of auxiliary means of struggle with dark underarm. Be sure to conduct hair removal using razors, wax strips or a special cream. To remove the hair, preferably every 2-3 days or as they regrowth, but at least once a week. Getting rid of unwanted vegetation will be easier to deal with skin color.
Use any scrub, preferably one that contains fruit acids. After applying the scrub the skin thoroughly massage it and wait a few minutes, then rinse with warm water. If you have whitening mask, and use them several times a week.
Wipe the skin of the underarm juice, parsley, cucumber or lemon. Procedure is carried out several times a day before applying the deodorant. By the way, poor quality tools from sweat skin armpit may acquire a brownish or grayish hue, so try to change it.
Stores sell whitening creams of different brands. Buy any tool and use it at night. In this case, to put on deodorant is not recommended at least for the night.
If you never helped, just accept it and wear things with sleeves. Do not despair, because armpits are not visible to others, so there is no reason to be sad. But do not delay your visit to the hospital, often a solution to your problem can be found there.
Advice 3 : How to lighten your underarm skin
Dark spots in the armpits can thoroughly spoil the mood of the girls who strive for perfection. There are several ways to lighten the skin in this area.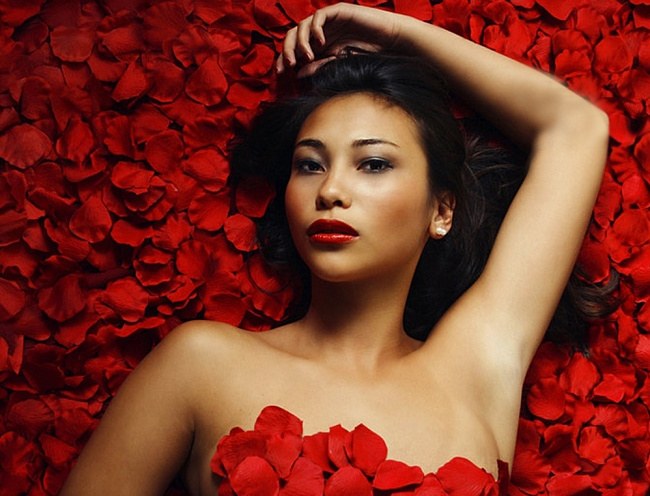 You will need
- lemon;
- cucumber juice;
- cosmetic bleaching agents.
Instruction
Try to determine the cause of the darkening of the skin in the armpits and eliminate it. Every person's skin has its own characteristics. In particular, some of the girls are very thin and delicate. Regular traumatic impact on her such as shaving and waxing can cause Zagrebina on this site. Tolmas, the skin becomes somewhat darker shade and begins to stand out from the crowd.
Change your deodorant. Some substances included in the antiperspirant can cause darkening of the skin of the armpits. Moreover, if you use a solid deodorant, it is advisable to purchase a similar product of another brand, and aerosol or roll-on deodorant.
Wipe armpit with slices of lemon, and if the skin in this area is very sensitive, lemon juice, diluted half with water. The procedure should be repeated 2-3 times a day, and when it does not cause discomfort, and often. In the season the same way, apply fresh cucumber juice and parsley juice.
Try to use cosmetic bleaching agents that you can buy in a drugstore or order over the Internet. Pay attention to the composition of the drugs. It must be such dangerous substances, such as hydroquinone and kojic acid. The first is so harmful that in 2001 was banned by the European Union for use in cosmetics. And acid can cause
redness
, peeling and burning.
If a month after you started to apply all the above measures, color underarms is not normal, consult a doctor-endocrinologist. Sometimes a darkening of different areas of the skin can be caused by altered pigmentation in violation of hormonal background.
Note
If you are going out in evening dress, and you think that dark armpits can attract unwanted attention, you can visit the Solarium. The tan will allow your drawback go unnoticed.
Advice 4 : How to whiten underarm skin lemon
Excessive pigmentation of the armpits is a significant cosmetic flaw. This problem, unfortunately, is familiar to many girls. There are many different bleaching agents are struggling with hyperpigmenta, the most inexpensive and effective - masks and lotions on the basis of lemon. You can make them at home.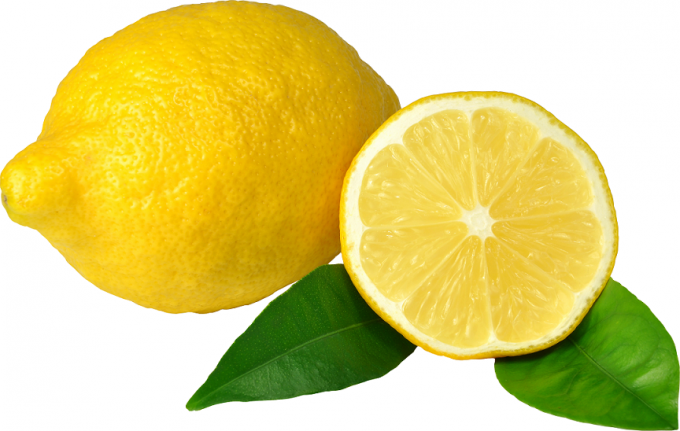 Skin whitening underarms is best to use products based on natural resources. These masks and lotions you can make at home.
Mask of lemon and egg yolk
A great bleaching properties of the egg-lemon mask. Need in a small container (non-metallic), mix a tablespoon of lemon juice and one egg yolk, the mixture was applied on the underarm skin for 15-20 minutes, then rinse with warm water. Such a great mask lightens the skin, but has a one minute - drying, so after use it is desirable to lubricate the skin with any moisturizing cream. Noticeable whitening effect after the fifth procedure.
Mask of lemon and honey
It is necessary in the tank to mix a tablespoon of honey (any), a teaspoon of lemon juice (freshly squeezed) and a few drops of orange essential oil. Mass applied to the underarm skin for 10-15 minutes, then rinse with water. This mask well whitens and nourishes the skin, making it soft.
Whitening lotion
You need one lemon, and cucumber medium size grind (mince) and place in a glass bowl (opaque) and pour 250 grams of vodka. Allow to stand for two weeks, then strain, add 100 grams of camphor alcohol and a teaspoon of honey, all carefully stir. The lotion is ready, they need daily to wipe the skin of the armpits to obtaining the desired result. It should be noted that the tool can be stored for a couple of months.