You will need
computer;
- Internet;
browser.
Instruction
Dynamic IP is a special address given to the machine every time you log on to the Internet. IP address will be different each time.
How do you know your the kind of IP address? First you need to decide which method you surf the Internet:

- through an ordinary modem;

- via mobile phone;

- ADSL;

- via a dedicated line;

- satellite;

via 3G modem.
Skylink, dial-up, GPRS, ADSL is very common methods of Internet access.

Almost always you provide a dynamic IP address. Then you will not need to use any utilities. Just disable the Internet when you need and re-include. Your IP address will change immediately.
If you have a static IP address, and you want to make it dynamic, then you need to take advantage of special Internet services. In the global network at a given time such services, there are many.
Such technologies are called anonymizers. To use anonymizer, go to the browser. The best option would be to use the popular service 2ip. In the address bar enter the website www.2ip.ru/anonim.
Next, enter the address of the site that you need to go. Then select from an existing list country, IP which should be displayed on the Internet. After these operations, click on the tab "Open" and you will be automatically redirected to the appropriate site. In General we can say that a dynamic IP is not so difficult.
Advice 2: How to make ip static
If you are faced with the problem of dynamic IP, I know that static IP many advantages: work with a web server, jabber server, servers Counter Strike, etc. But static IP does not connect automatically - the connection of this option, your provider takes a certain amount of money. It turns out that this can be done without money. For each of the operating system of the Windows family there is a Dynamic DNS service that allows you to make a permanent name for the computer.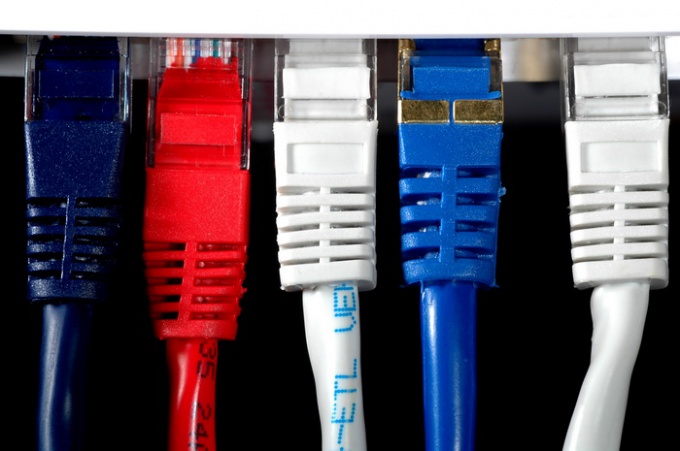 You will need
Registration in the service tracking dynamic IP.
Instruction
Among the services that allow you to register your DNS, it is possible to allocate the following sites:

- dyndns.com;

- tzo.com;

- changeip.com;

- no-ip.com.
Among the sites stands out no-ip.com for its simplicity and ease in setting desired characteristics. After registering on this website, you need to activate your account. Log into your account, click Add a host (add host). In the Hostname field write any name that would reflect the essence of your host, then select from the list any domain.
After entering your data, you must download the program to work with this site. When you start the client, click Edit in the top right corner. Fill in the fields "Username" "Password." To alert IP change, you need to configure the program, press the Options button.
You will see the settings window. On the standard tab it is necessary to put a mark next to " Run on startup of the program) and Run as a system service (run as service).
Navigate to the Connection tab. This tab has two attachments, scroll to the attachment of the standard. Check the box next to Override automatic IP detection. In the drop-down list IP to post for updates select your current IP address. Click "OK" to save the changes.
Advice 3: How to be with dynamic IP address
IP address is a primary network address of your personal computer on any network, including the Internet. Divide them into static and dynamic. If you plan to work in a global network, it is recommended to use a permanent IP address, that at any moment it was possible to communicate with your PC.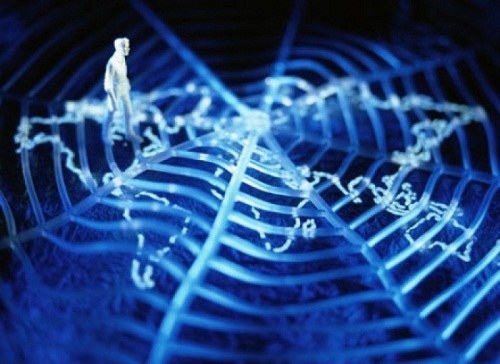 Instruction
Contact your ISP and find out if it is possible to change dynamic IP address to static. Typically most Internet companies provide this service for a fee, which in some cases can be quite high. This is especially true of small settlements. If you have no way of using ISP change dynamic IP address, you can use an alternative.
Use the technology of dynamic DNS, which provides a persistent domain name for a personal computer with a dynamic IPaddress. The information on the server is updated in real time. This feature is quite common and provided by many dynamic providers. For example, companies DynDNS, no-ip, TZO, FreeDNS and others.
Select a dynamic service provider to install a DNS. A significant difference between them, while they differ only in the value of variations and additional services. For example, can register on the website www.no-ip.com. For registration enter your personal information and create a password, also be sure to specify real email, on which you will receive letter with the activation.
Login to your DNS provider. To do this, log in with your username and password. Next, locate the toolbar section of the "Add host", enter in the "Hostname" any name under which it will be registered to your personal computer in the system. Specify this name in the DDNS settings of your router or modem. If you go out to the Internet directly from the computer, you will need to download special software.
Install a program that will allow you to obtain a permanent domain name. Enter the configuration data that you fill in the provider DNS. On the main window, mark the boxes next to hosts that match the given personal computer.