You will need
Threads for hand knitting main color
Additional thread of a contrasting color, knitting Needles.
Instruction
Thread of contrasting color dial on the spokes of a loop stacked series. When calculating the required number of loops, we must bear in mind that the number of loops must be two times less than that required for knitting the bands. For example, if a hollow elastic fit 30 loops, the second thread need to gain 15 loops.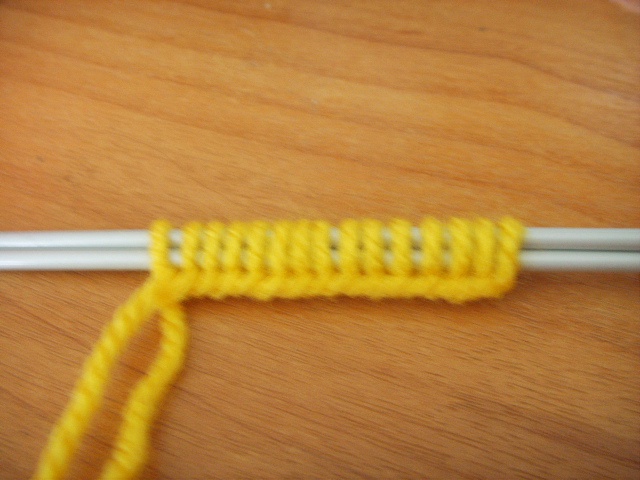 After dial-in number, go to knitting most hollow elastics. For this it is necessary to include in the knitting, the working yarn and purl the first row as follows: 1 front loop, 1 yo. So continue until the completion of the series. On the needles formed the required number of loops. In the second row yo provarite front loop following the loop stitches off the wrong not promazyvaya, a working thread needs to be before work. The third and all subsequent rows are knitted the same way - 1 front loop, the following is removed from the needles as in promazyvanii the reverse loop, the worker thread continues to work.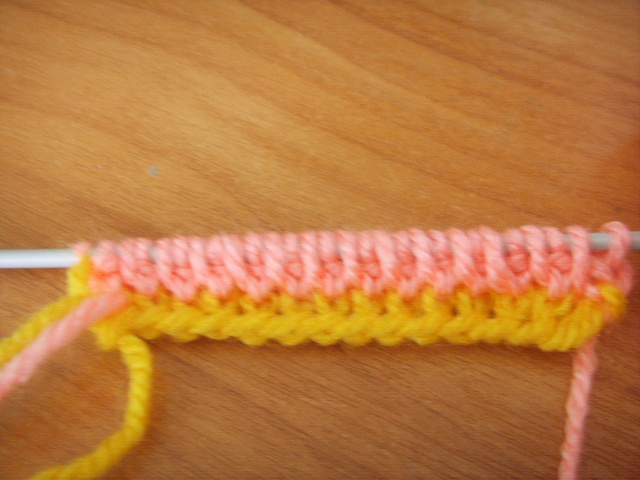 After the elastic band tied at the required width, you can go to the knitting of the basic fabric of a selected pattern. In this transition, the row should be purl 2 loops together.

To obtain a neat and elastic edge of a web is sometimes enough to link a few, 4 or 6 rows of hollow rubber band, and continue to work with a regular elastic - 1x1, 2x2, etc. In this case, you do not have to purl 2 loops together, since the normal gum will have approximately the same width as the hollow.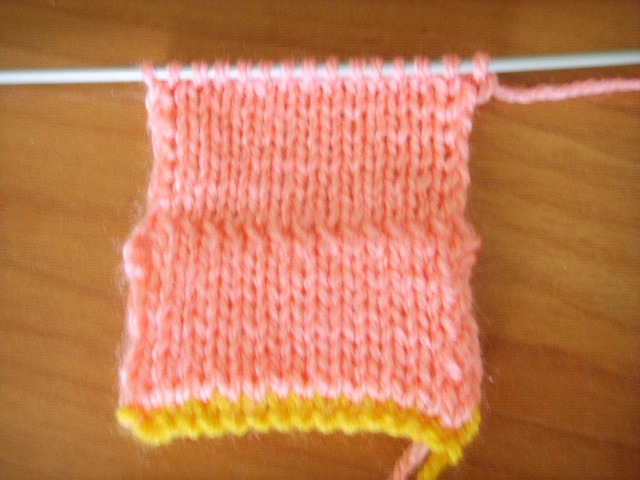 After the hollow band is connected in a desired width, the auxiliary thread can be deleted. To do this, incise the loop typesetting series, and then gently remove the string through the spokes or needles.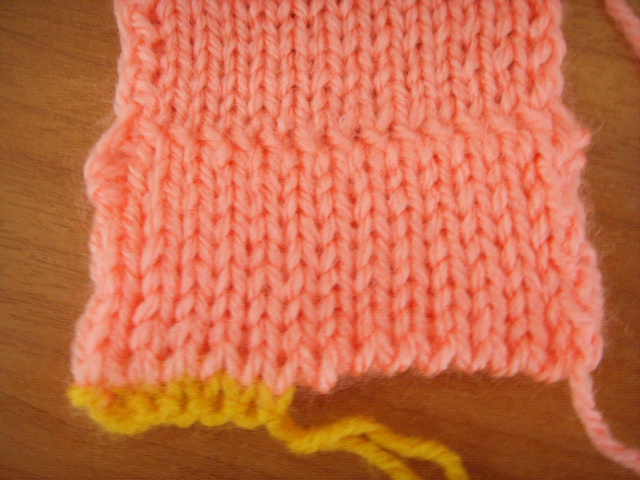 Note
If you remove loops from the needles, you can see that the canvas is divided into two parts, associated front surface and connected in a stacked region. Therefore, the hollow elastic is sometimes called a double. This property is of hollow or double elastics used for finishing necks or straps of articles of hand-knit.
Useful advice
After washing of hand-knitwear to be dried on a flat surface, straps and elastics in no event it is impossible to stretch.