Instruction
The most popular resorts among Russians, of course, Turkey and Egypt. It would seem that the inhabitants of these countries have the most loyal tourists. But do not forget that it is a Muslim country. Therefore, leaving from the resort, you should dress more chastely. In the United Arab Emirates every year more and more tourists, but the people of this country are not always happy with unleashed behavior of foreigners. To avoid conflicts, do not forget that you are in a country with Muslim laws, therefore, do not dress frivolously. Do not forget about this in Morocco. If you came for the beach and the hotel, please dress modestly and cover your hair.
In Thailand and India beyond the beach also should dress "decently". Is t-shirt wear a shirt with a collar, and the local population certainly imbued with the respect for you. In the Caribbean there are separate rules for each island. On many Islands it is forbidden to sunbathe Topless or wearing camouflage, others to wear beach type towns. In the Fiji Islands, you should not walk in mini-skirts and even clothing without sleeves, because the locals will take it as an insult to their traditions.
In the resort area or on the beach you can afford any outfit, especially that clothes for summer getaway is very diverse. In fashion bright colors, transparent materials and light silhouette. For strapless dresses or one shoulder dress, this season is very popular bare shoulders. If you prefer to wear leisure shorts, please note that they must be very short. Fashionable combination of short shorts with a light loose tunic.
If you decided to go to a ski resort, for skiing you will just need underwear, sweatshirt, fleece, ski suit from the membrane and be sure to wear. Although, if not very cold, then you can do without the sweatshirts. Jacket, sweater, woolen socks leave for walks in the cold.
Advice 2 : How to dress at sea
How to dress for the sea? This question makes you think the majority of women who Packed their bags for the trip. Because you want to stay on the highest level and nothing could dampen it and leave unpleasant memories. Clothing plays an important role during summer travel to warmer climes.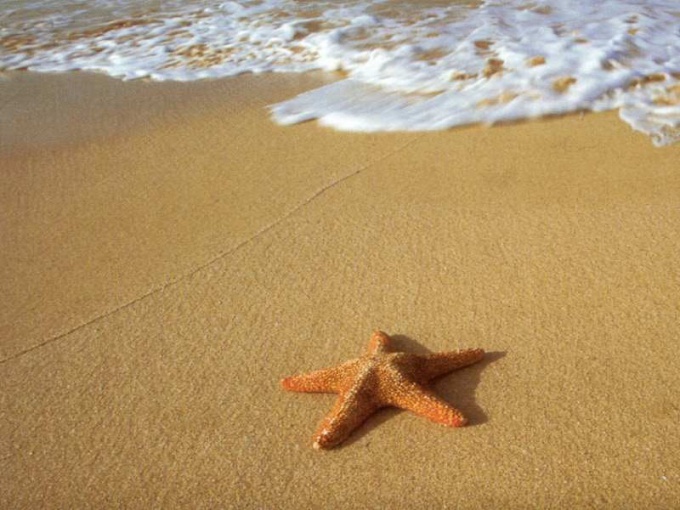 Instruction
The first rule when assembling the suitcase for the trip to the sea: things should be a bit. The lighter the bags the better. Of course, if you have your own personal transport, this rule is not so important, but stick to it anyway. But a considerable number of vacationers go on vacation through a travel Agency, on buses or planes, and all their belongings have to wear themselves, unless they are somewhere not settled. Heavy bags much overshadow the rest.
Second, and equally important rule is: all things should be natural and light fabrics. The sea looks very beautiful and comfortable: flying dresses and sundresses, lightweight skirts and open tops. If things made of synthetic materials, it is likely to sweat heavily. This not only brings great discomfort, but repels others. Better to take things linen or calico.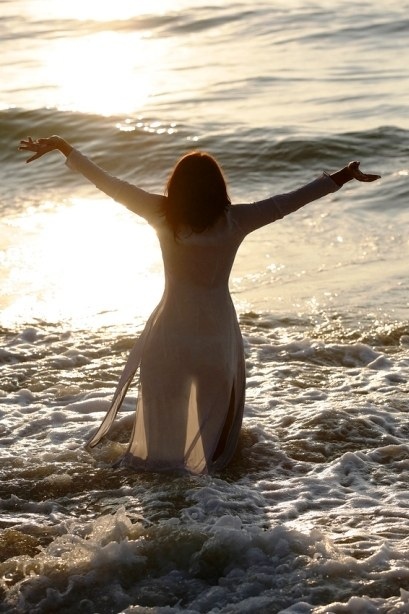 Also do not forget that all things take to the sea, should be universal. So they can be worn not only on the beach but also in the evening at the disco. No need to take the narrow things they, as a rule, uncomfortable. If you wear them on damp body after bathing in the sea, will be the discomfort and discomfort.
Going to the beach, it is best to wear a swimsuit, and the top light dress. It is advisable to make it without zips or fastenings, which can also create problems. Well take a beach bag, but it doesn't have to be elaborate. Ideal for the handbag on the sea is a rectangle, long handle, cloth – cloth. It is possible to put your towel, sun cream, sarongs and other stuff.
Going in the evening in the restaurant or take a stroll along the promenade, you can wear the same dress that day, only to add beads and an elegant strap beach bag to change the clutch, replace the flip flops heeled sandals.