You will need
saxophone, metronome, teacher or self-help books with videocourse (best teacher), the notes and the fingering, sheet music
Instruction
To learn to play the saxophone, the most important thing you should remember – need to be addressed. The tool does not require lengthy interruptions in the classroom. If you engage from time to time, you will never learn to play the saxophone at least tolerable. Daily exercise, by contrast, even brief, can seriously raise your level in a short time.
It is best to find a teacher. It is not a tool that is easy to master independently only for the tutorial. It is also possible, but will require much more effort and time. If you are somewhere mistaken, to tell you the wrong technique can only teacher. And this is a very important argument in its favor.
If you are unable to find a teacher, you have to do everything yourself. One of the main mistakes of beginners is that they try to play as fast as possible. Take your time. You have already learned how to extract the sounds, but now you have to start to do it beautifully. If you learn to produce a pleasant sound quality, the technique will not stagnate. Good sound is a tricky business. From saxophonists to achieve it takes time. If you want to get nice quality sound for every day practice playing long notes.
After long notes to warm up, play arpeggios and scales. This will help to develop the flexibility of your fingers and improve your technique, you will be fluency. While playing, use a metronome. It seems that you have a good feel of rhythm? But from time to time you will stray, to accelerate, etc. the Metronome will not hurt anyone, but he helped all who used it.
If you do without a teacher, from time to time you will need to evaluate your game. Do not rely on the opinions of friends and family – record yourself and listen to these records. So you'll notice where you have a lame sound, where the rhythm is and where the falls picture ringtones. Besides, once you start to record your game, then play harder, not even noticing.
Develop. Listen to saxophone music, go to concerts. You will learn a lot, you will notice some special techniques that are not described in the books, and you wouldn't have guessed to do that.
If you still don't know the notes, you have to learn them. Without this it is impossible to seriously play on this musical instrument, like a saxophone. Musical notation is not a difficult thing. Once you know her better, see for yourself.
Advice 2 : How to play the saxophone
The saxophone is a truly magical tool. Perhaps it can be called one of the most important musical discoveries of the 19th century. How many great jazz and classical music over the years was performed on this wonderful instrument created by Adolphe sax! To be indifferent to saxophone music is impossible. If you decided to learn this beautiful instrument before start learning, learn some tips that will help you learn how to handle the saxophone.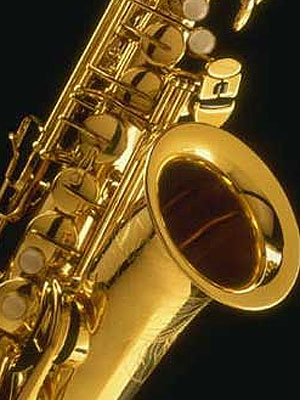 Instruction
Make your choice of the saxophone: the Sound characteristics of the saxophone are not the same. Very good is sopranino saxophone in e-flat. This is the best kind of saxophone and it gives very good sound similar to the sound of a small clarinet.Very expressive and noble has sound Alto saxophone in e-flat. Perhaps this saxophone contains all the best features that are in the family of saxophones.But the baritone saxophone in e-flat is not very convenient because of its size and inconvenience in the game.
Learn the right breathing technique for playing on the saxophone. Proper breathing is incredibly important condition for good performance on the tool. You could even say that the main instrument is not the saxophone, and breathing. When playing the saxophone is used abdominal breathing, where on inhale the abdominal muscles as if to protrude forward. Breathing involves the diaphragm active during inspiration, and the abdominal muscles active during expiration. Under normal your breathing muscles are not involved, but here their work is essential for proper extraction of the sound.
In order to master the breathing technique perform special exercises. Stand up, fully vibrates, take a sharp intake of breath so that the stomach muscles stepped forward. Then slowly exhale through your mouth. The force of exhalation monitor hand – hold it to your lips and make sure that the air went thin elastic stream.
Learn the basic techniques of playing the saxophone.The very common so-called game Glissando. This game is acceptable in two cases: the first with long intervals of the game, in this case the game is carried out using valves relaxed lips, the second on a single note, in this case the game is played only with his lips.
Popular also receiving the "click Sound" or Slap-tongue. While taking the cane instrument is clamped middle part of the tongue, and when the musician sends a jet of air to the tool, the language is taken from the canes.
There's a pretty interesting technique called "Laughter". When this game is done in the usual aspiration "FA" or "ha" in those places where it is marked in the notes.Once you have mastered the theoretical part, you can proceed directly to the training. I wish you success.
Note
Lessons on the saxophone. Hello! My name is Peter Ritter. With my help You for a comparatively short period will be able to learn to play the saxophone. From the very first lesson You will play a beautiful but simple pieces of music, with music. Classes are held individually!
Useful advice
Learn to play the saxophone is not difficult, if someone will tell you that need to enroll in a special training school, then a lot of time to spend in the orchestra. Playing the saxophone is just fun for a few minutes, and the study at the initial stage will take time up to 2 hours a day.