Instruction
The easiest and most affordable way to make their songs known to a wider circle of people – the Internet. Almost all large radiostations now have their own websites where you can find special sections devoted to the work of radiolisteners. Post them on your song very simply and quickly. Of course, you have to pre-record in good quality, and then go to the website, register and upload your own track.
In addition, there are sites for different groups-lovers, where you can also post your song. In search of new talents such sites are frequently viewed by different producers, which can offer you assistance.
But you can go the other way. On radiostations now popular shares when the listeners are offered on a competitive basis, to send in their works, after the vote, the best of them get on the air. To find out about these promotions just – just listen to the radio, about such contests misleading on various radiostations almost every month. Stock information can also be found on the Internet or by calling a radiostation.
To break into the world of famous musicians and promote their song on the radio you can just speaking with her on any events. First, you'll notice people who are connected with the work at radiostations, and perhaps they will offer you their help. Secondly, many people today are becoming known because of their work like others, so their performance is filmed and put online. The heroes of the most popular videos manage to become famous, to draw attention to their works, and a radiostation are interested in how to twist a popular song.I wish to become known to many young people, but not all of them are really talented authors, composers and performers. If you are sure that your songs are really good and want to hear a lot of people, try your hand and submit their works on any radiostation. Perhaps your music will appeal to listeners and you will become a famous singer.
Advice 2 : How to put a song on the radio
Creative people trying to Express their emotions, often create songs. To listen to new works, authors tend to trust only family members and friends. After receiving positive feedback from loved ones, artists can send their songs
to radio
and thus try to expand the audience of listeners.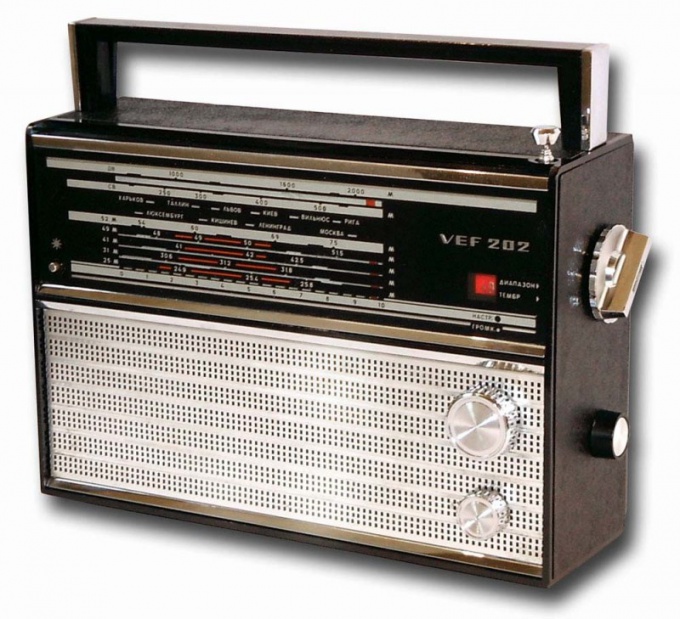 You will need
- recorded the song in good quality;
- access to the Internet.
Instruction
For starters, it is important to decide what kind of radio will fit your creation. Visit the official websites of these broadcasters and, if you see a section that is dedicated to the creativity of radio fans, feel free to lay out your track. Remember that pre-your song should accurately record and, if possible, it is better to do it in the Studio where the sound engineer can, if necessary, to bring it to mind.
If you think to put the track on the station's website is useless, then record the song on a disk and go to the nearest office of the broadcasting company. There you can leave your own potential hit to listen to, but chances are that song listen, is sufficiently small. One can only hope that the music editor among a heap of disks will choose your.
Within a few days listen to radio stations that can help you in attracting the audience. DJs often hold shares in which listeners send our own compositions, of which, by vote selected the best accommodation in the ether. This is another chance to put his song on the radio. Remember that information on the official websites may not be accurate, therefore the most current information you can only get on your favorite "wave".
To promote the composition and its active rotation on radio sometimes enough just to speak it at various concerts and music festivals. Your composition can be noted the people who work in radio, and offer to assist in its promotion. It will be nice if you shoot a video on your song and will put it in the Internet. This can be a staged clip or record your speech, as long as the movie drew the attention of the audience. When the song have a sufficient number of students, it will be interested the radio station for whom it is important to have in your programming popular songs.