Instruction
For a start try to find out the fate of a missing relative through official sources. The Ministry of defence of the Russian Federation amounted to Generalized database (abbreviated HBS), which contains all the necessary information found in documents of the Central archive of the defense Ministry. These papers contain reports on casualties arriving from the front. In addition, in the archives there is also information about the places available the burial of soldiers.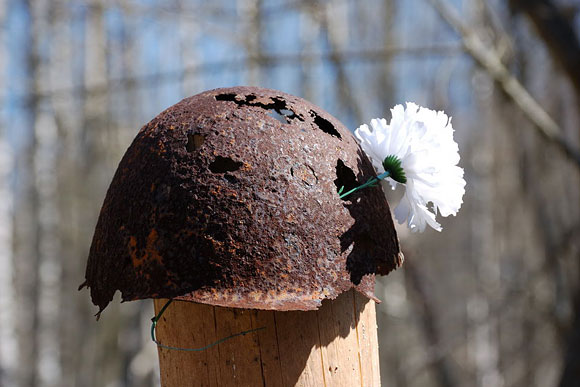 To access this information, go to the website obd-memorial.ru. Select the Documents section of the fallen warriors. Then you need the field "database about soldiers killed during the second world war". Having entered into the database, hit the "Start search". Now enter the information you know about your grandfather or great-grandfather and wait. True, not the fact that the information you have. After all, during the war there were thousands of military burial, which was just there to inform.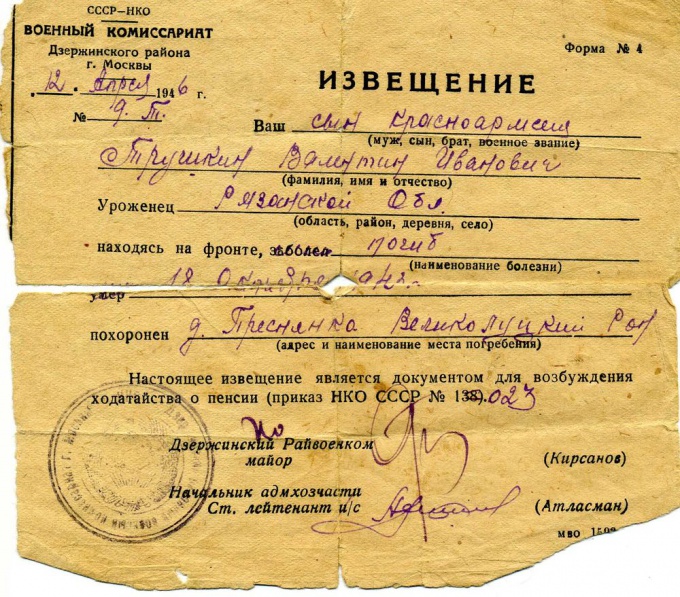 If you can not find the information you need on this website, you can try to search different. To do this, go to the website soldat.ru. Here is the section of the "memory Book". It contains information gathered from books of memory of different areas and districts of the country on the wounded and buried during the war soldiers. Here you can learn in any hospitals, in what period of lay soldiers who had been wounded, when discharged, and more.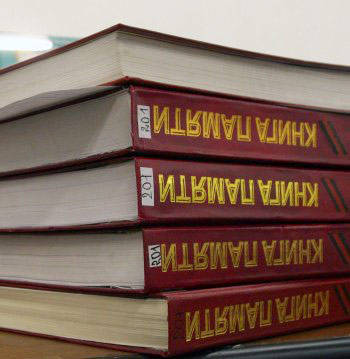 You can also request the search of the person to search the organization. They always leave on an expedition to look for places unknown soldiers ' graves. In order that the search was successful, you have to provide the search engines with all the information that you have - letters from the front, information about where was the soldier when he went missing, what kind of troops served, etc.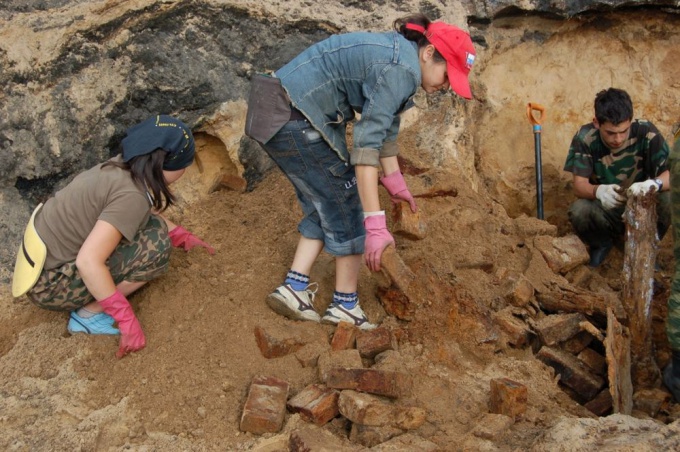 Some of these methods will yield results, and you will be able to rebury the deceased hero to his native land. Or if you can get the body because of the characteristics of the area where they are found, it is impossible, can you at least take flowers to the place of death of a relative.