You will need
For the first and second recipes:

clean untreated oats;
water.
For the third recipe
cereal;
water;
sugar or honey;
the vanillin (not vanilla sugar or essence).
Instruction
Prepare a big bowl, which is one-third complete untreated oats (in the husk). To buy this oats in any market.Next pour in the oats boiled water at room temperature. The volume of water equal to about 2 volumes of oats. Let the grain stand overnight. In the morning strain the infusion. The milk is ready.
The second recipe is more complicated. The result obtained is not a food product and a remedy against diseases of the pancreas.So, take 100 grams of untreated oats, rinse and place in an enamel pan. Pour 1.5 liters of water and place on high heat. After oats comes to a boil, turn the fire low and continue to boil. After 40 minutes of quiet boil put the saucepan to the side, wooden tolkushkoy mash it in oats and then put the pan on the heat for another 20 minutes. Cool the resulting broth, then strain it through several layers of cheesecloth. You get a white liquid, which must be stored in the refrigerator for 2 days. With pancreatitis take this milk 3-4 times a day before meals for 100 grams. If a child is sick – the dosage is reduced by up to 50 grams at the reception.
Another recipe of oat milk, which can successfully replace natural, especially if the components of natural milk you have allergies or you are vegetarian. Drink it just like that, use in baking instead of cow, beat him cocktails, pour them cereal (flakes) – in General, do everything the same that made to do with natural milkm animal origin.130 grams of oatmeal put in a container with a lid, pour 200 ml of room temperature water. Cover the bowl with a lid and shake so that the water and the flakes mixed. Leave the jar in a cool place for 6-8 hours.After 6-8 hours drain the water, put the remaining cereal into the water and them pour in 0.5 liters of water. Beat until creamy, approximately 3-4 minutes. Pour another pint of water and beat for another 1 minute.Then press the stock through several layers of cheesecloth or a fine sieve. Oat milk is ready. To give it a sweet taste – you can add honey, sugar. To flavor the product, use vanilla. After cooking milk pour into a bowl with a lid. It should be consumed within 3-4 days.
Advice 2: How to prepare a decoction of oatmeal
Ever since ancient times, oats are known as a symbol of health, youth and wealth. Grain oats are extremely rich in vitamins, minerals, tryptophan, lysine, and most importantly - fiber – beta-glucan. Is beta glucan removes from the body toxins, improves intestinal microflora, stimulates the entire gastrointestinal tract. A decoction of oats is recommended for people who want to lose weight, having liver disease, gastrointestinal tract, suffering from edema etc.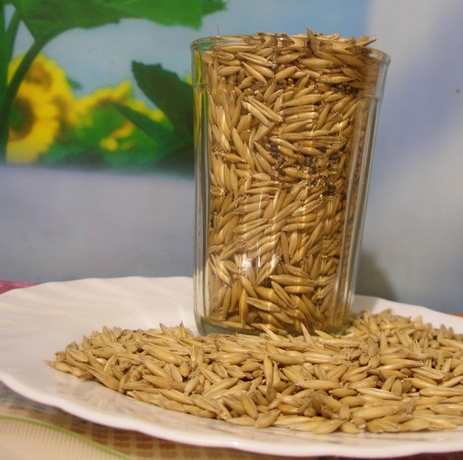 Instruction
Cup oat pour a liter of boiling water. On low heat simmer the mixture until then, until the original volume will remain about a third. Cool the broth. Strain and add honey to taste. Drink half a Cup 3-4 times a day. A decoction is used as a General tonic, improves appetite, and for treatment of gastrointestinal diseases with joint pain.
Prepare a decoction of oatmeal differently. Pour 2 cups of beans a liter of cold water and allow to steep for 12 hours. You can leave the mixture overnight. After the time put the mixture on low heat, bring to a boil, then simmer under cover for another 1-1.5 hours. Periodically add a little water. Remove the broth from heat and allow to infuse. Strain. Grain left over from the broth, chop in a blender, add the broth and again boil. The broth will look like jelly. Drink it 3 times a day.
Prepare a decoction from sprouted grains. To do this, place the grains in a wet cheesecloth and leave for 2-3 days. Then mix the oats with water in a ratio of 1:3 and boil. Bring to a boil, and then simmer on low heat for another 1.5-2 hours. Ready broth cool, strain. A decoction is recommended wishing to lose weight. Drink it on an empty stomach or 30 minutes before meals for 10 days.
Decoction to rejuvenate. Pour 3 cups of beans 3 liters of water. Bring to the boil and leave to simmer for half an hour. Pour the mixture into the thermos and leave it for a day. Strain, add honey and boil again. The decoction to drink 30 minutes before eating half a Cup. You can add lemon juice. The treatment is recommended in spring, summer and autumn.
Note
To prepare the decoction, use only whole grain oats, not "Hercules". The latter undergoes heat treatment, and it lost many of its beneficial properties.
Useful advice
In addition to the honey in the broth, you can add raisins, juices, syrups, but if you are going to lose weight, it is better to do without supplements.
Advice 3: How to cook oatmeal brew
Frothy, soft oatmeal kvass, home-made, perfectly quenches thirst and gives energy. The drink is not only delicious, but also useful, because it helps to reduce blood sugar and cholesterol, promotes cardiovascular system, accelerates metabolism, improves immunity and helps to lose weight.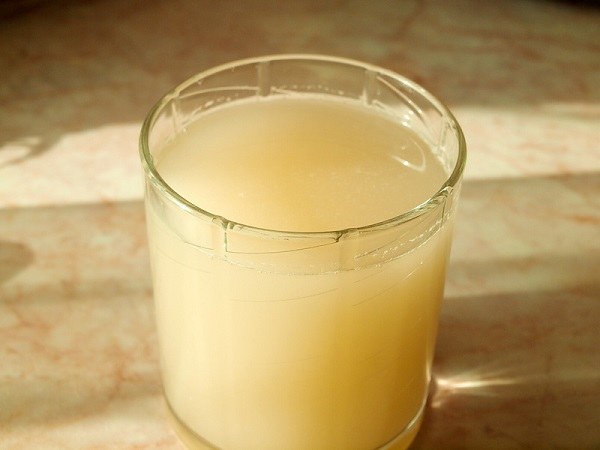 Classic oatmeal kvass


You will need the following ingredients:
- 2 tbsp. of oats;
- 4 tsp of sugar;
- 4 tbsp. water

Oats, run through, rinse several times in cool water and pour in three-liter jar, into which you need to add sugar. Pour contents of the jar with boiled water at room temperature and leave for 3-4 days to ferment. The resulting at the beginning of the drink must be drained, because it is tasteless.

Pour the oats again with boiled water, add 3 tbsp sugar and leave to ferment for 3 days at room temperature. The longer the brew, the stronger and duhovita get a drink. Pour the finished brew into a carafe or bottle and store in refrigerator or cellar. Oats can be used to re-obtain kvass. It can not be changed 10 times.


Oat kvass with raisins


For the preparation you will need:
- 1 tbsp. oats;
- 4 tbsp of sugar;
- 50 g raisins;
- 3 cups of water.

Rinse whole oats and put them in a two-liter jar with raisins and sugar, fill with filtered warm boiled water. Stir contents of the jar until the sugar dissolves, then cover the jar with cheesecloth and leave the brew to steep for 3 days. The resulting first kvass drain, drink it not worth it.

Put oats in a glass jar, add 2 tbsp of sugar and some raisins, pour the filtered warm water and again leave for 3 days.

Oat kvass is ready, you can pour it into plastic bottles and send for storage in the refrigerator. If the brew will be taste slightly sour, add sugar. In that case, if the brew is fresh, it is possible to Bank to put some raisins, which adds sharpness, and the sharpness of the drink.

Yeast is not thrown away but used again. Pour the oats with water, add sugar and raisins and repeat the procedure.


Kvass from oat flakes "Hercules"


You will need:
- 500 g of oat flakes;
- sugar - 1 tbsp.;
- 10-15 g of yeast.

Pour oatmeal into a saucepan, cover with cold water and simmer on low heat for about 40-50 minutes. Let steep for several hours, then strain through sieve or cheesecloth. Add to the brew sugar and yeast and leave to ferment for 1 day. Kvass from oat flakes should be stored in the refrigerator and consume within 1-2 days.
Advice 4: How to cook biscuits in a hurry
Cookies has gained its popularity for the fact that it is the perfect treat for tea, which has a long shelf life, retaining its taste. Cookies first appeared in the seventh century in Persia, in the 14th century, the cakes became famous in Europe. Cookies can cook different structure, taste and with different fillings. In purchase baked goods don't always use natural supplements, so it's healthier and tastier to cook this dessert on their own.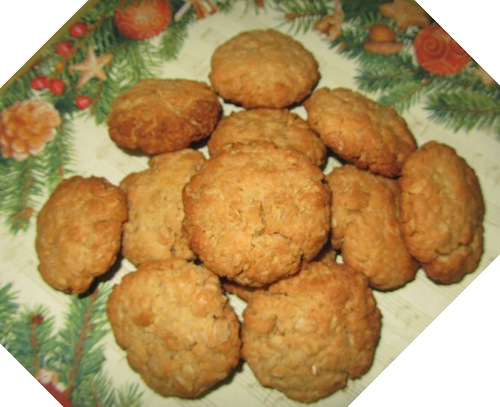 How to cook cookies "Minute"

Already one name of this cookie, it is clear that it is cooked quickly. It disappears too quickly, because it's so nice to sit with a Cup of tea and a tasty treat!

We need:
- 200 g flour;
- 200 g margarine or butter;
- 1/3 Cup sour cream, powdered sugar;
- 1/2 Cup of sugar;
- 3 tbsp. chopped nuts;
- 1/2 teaspoon of salt;
- 1 teaspoon of vanilla or lemon zest.

Knead the dough of the listed ingredients (except nuts and powdered sugar). Roll out the dough into a thin pellet, cut from it circles, place on a baking sheet, sprinkle with powder sugar and any nuts. Put the baking sheet in the preheated oven, bake for five minutes to brown the biscuits.

How to cook oatmeal cookies "Anzacs"

This cookie is baked a little longer (fifteen minutes), but it turns out not less tasty. Lovers desserts with a taste of coconut.

We need:
- 5 tablespoons sugar and flour;
- 130 g of melted butter;
- 130 g coconut;
2 tbsp molasses;
- 1/3 Cup of cereal "Hercules";
- 1/2 teaspoons of dry yeast.

Add to the bowl rolled oats, sugar, flour, yeast, coconut, add molasses, butter, stir. Form the dough into small balls, place on a baking sheet, prelucrate top. Put the cookies in the preheated oven, bake for fifteen minutes at a temperature of 160 degrees.

How to cook oatmeal-walnut cookies

Cookies like many things, surely each of us in childhood, eating it with milk. Combined with nuts will turn out even tastier.

We need:
- 2 cups of the flakes "Extra";
- 100 g of margarine;
- 2 eggs;
- 1/2 Cup chopped nuts;
- 2/3 Cup of sugar;
vanillin.

Mix in a bowl the oat flakes, sugar, nuts, raw eggs, vanilla and melted margarine. Mix. Pour the mixture on a baking sheet in the form of tortillas (spread with a spoon), and bake until tender in a hot oven (medium temperature). If you bake the cookies until light brown, it's taste will remind you of the muffins, if to dark brown - get crispy.
Advice 5: How to cook a delicious porridge on the water
Oatmeal is a very valuable product for maintaining healthy digestive system and a good source of antioxidants that fight free radicals and remove toxins from the body. Oatmeal is useful for all age categories– adults, children and the elderly.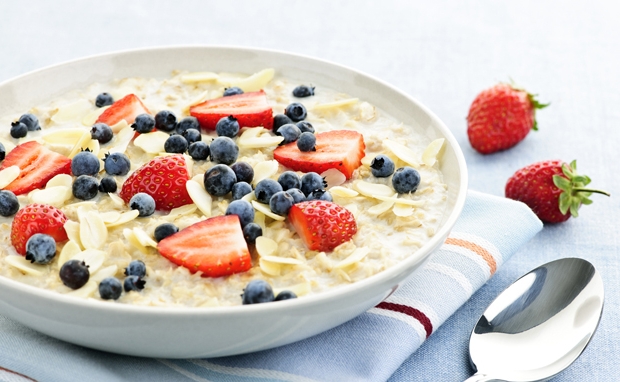 How to make oatmeal on the water
Oatmeal, cooked with water, the caloric content is significantly lower in comparison with oatmeal, boiled in milk. That is why this method of cooking oat groats is suitable for people with diabetes and dieters.
If you prefer porridge with a soft texture, before cooking should be soaked groats in cold water (10-15 minutes).
After that single glass of oatmeal, pour a glass of water, put on medium fire and cook until until the water starts to boil.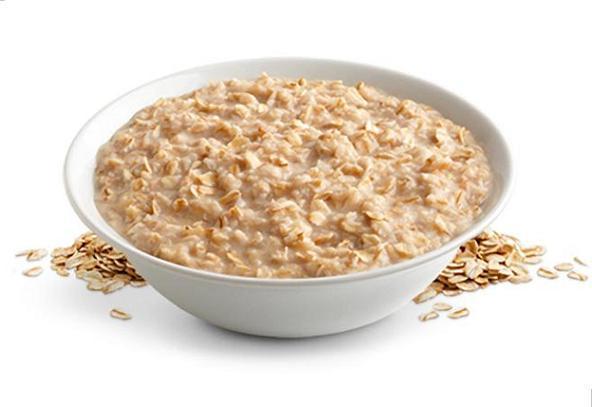 Oatmeal can be eaten as a sweet or salty – it all depends on your personal taste preferences. In addition to sugar, porridge can be sweetened with condensed milk, jam, honey or jam.
Serve the dish hot or warm, since cold cereal quickly loses its attractive taste.
How to enhance the taste of oatmeal, cooked with water
As porridge, boiled in water, the taste will be much easier porridge, cooked in milk, you can diversify by using other products.
So, with oatmeal, water-based excellent combination of exotic fruits (pineapple, kiwi, banana, mango and others). All of these components can mix together or use each fruit separately. A more budget option for flavorings are fruits such as Apple, pear and peach. Because Apple and pear is quite firm fruit, they are better pre-steamed so that they become softer, while peach can be put in the cereal fresh.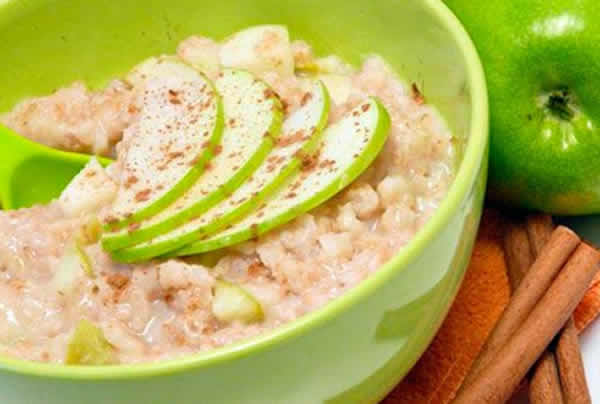 To enhance the taste of oatmeal, you can use chopped nuts (cashews, peanuts, almonds, pine or walnuts). However, it should be noted that even a small handful of nuts significantly increases the caloric value of the dish.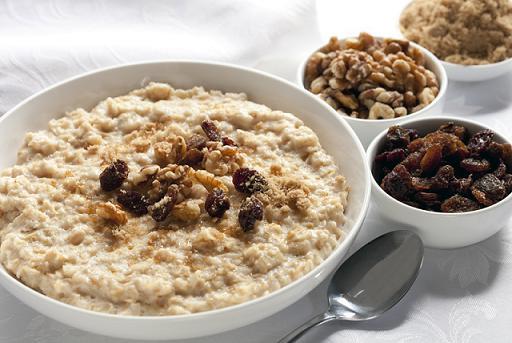 Oatmeal, cooked with water, will become more tasty and appetizing, if you add dried apricots, raisins, prunes, candied fruits or dried dates. If you are using dried fruit, the quantity of added sugar in the cereal should be cut in half, otherwise the dish will turn out too sweet.
Another unusual way to diversify the taste of oatmeal is to add in a dish of crushed salty crackers or sweet crackers. Better to chop them for 2-3 minutes before serving the porridge on the table, so they have time to soften. By adding flour products, the calorie content of such cereals increases slightly.
Oatmeal on the water will be much tastier and healthier, if you add fresh or frozen berries (blueberries, strawberries, strawberries, cherries, currants, etc.).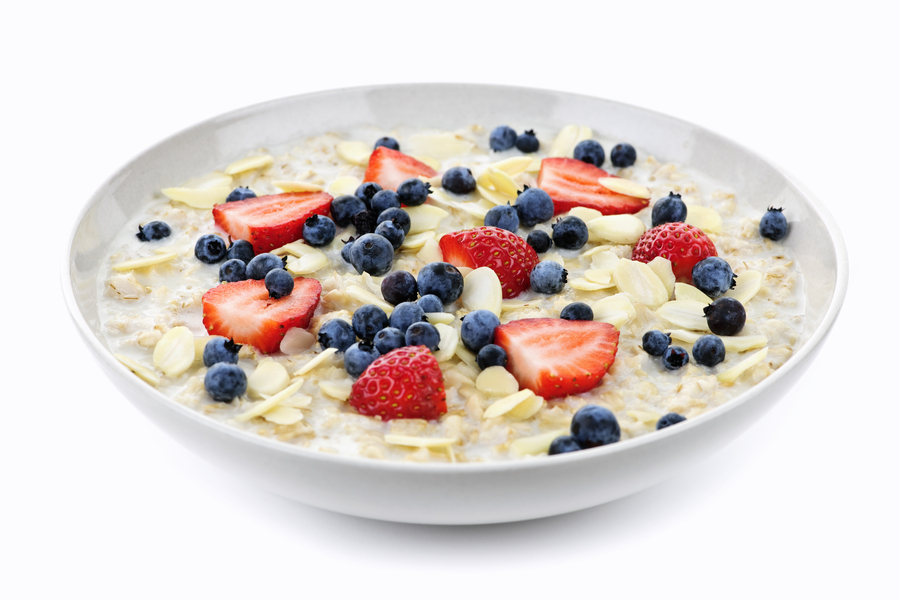 As you can see, there are many ways to cook a delicious porridge on the water. The choice of a Supplement depends on your taste preferences and adhere to diet.
Advice 6: How to cook an omelet with oatmeal, herbs and onion in a slow cooker
Rolled oats, eggs, greens - an indispensable product for those who want to lose weight. If you make an omelet with oatmeal, herbs and onion in a slow cooker, you can make the dish as useful as possible. All the products are perfectly combined with each other and enrich the body with many useful substances. They will help to cleanse the body, strengthen the metabolism and burn unwanted fats. This omelet can be a complete main dish to help lead the figure in order. And this is very important on the eve of the spring-summer season.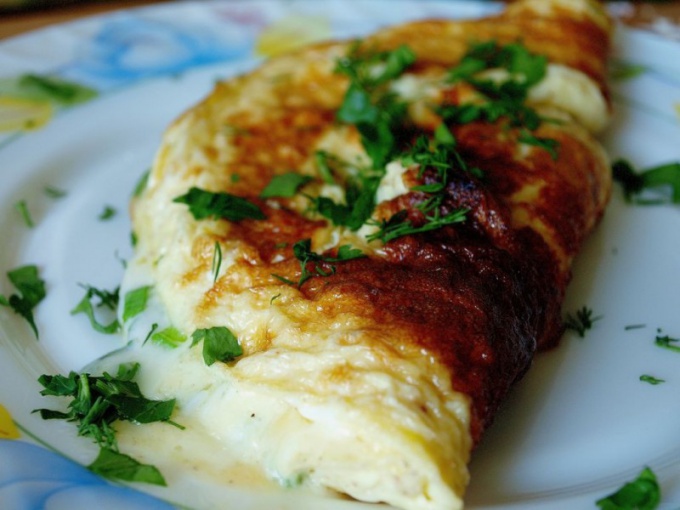 You will need
- 3 eggs
- half Cup oatmeal
- 100-150 grams of milk
- fresh herbs
bow
- salt to taste
- 1 tablespoon of vegetable oil
Instruction
Pour oat flakes with milk and leave for 5 minutes. Parsley, dill finely chop. Egg whisk, add salt.
Pour the oil into the slow cooker, add the onions, put the frying mode for 40 minutes. Cereal with milk mixed with egg. Beat well, mix with greens.
After 20 minutes, the prepared mixture was poured on the onions in the slow cooker and continue to cook the remaining 20 minutes. The omelette out onto a plate and fold in half, onion stuffing inside. This portion is for two.
Note
Scrambled eggs with cereals, greens and onions are not suitable for daily use. Careful to eat eggs and need people with high cholesterol.

Useful advice
For those who want to lose weight, cook a dish you need for the basic recipe. But useful oatmeal not always love children. And some people don't like and onion, and greens. Therefore, you can make an omelet only with oatmeal. Disguised in oatmeal, you can make the dish as useful as possible.
Advice 7: How to cook tasty porridge
Of all the cereals
oats
is the most nutritious and healthy. Protein substances it contains about 13%. They represented proteins alaninom and venelina that contain all the essential amino acids and are therefore considered complete. The fat content of oats is the leader among grain - 6%. No wonder the British people are practical and sensible - made the oatmeal the traditional Breakfast. Love the oat
porridge
in Russia.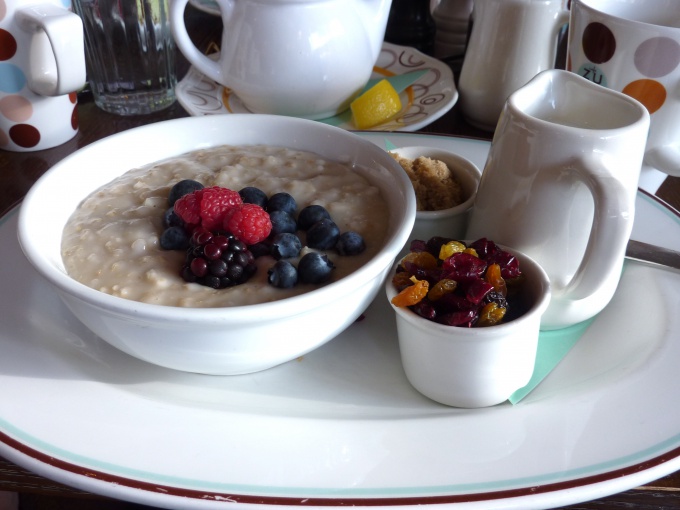 You will need
2 cups grits
4 Stena water
4 cups milk
1 teaspoon of salt
2-3 tablespoons butter
a handful of raisins and dried apricots.
For porridge of oatmeal "Hercules":
2 cups of flakes
5 cups milk
0.5 teaspoons of salt
1 tablespoon sugar
3-4 tablespoons butter
banana.
Instruction
Porridge
from oat oat crupies parboiled broken grains cook viscous porridge, pureed soups and puddings. Uncrushed cereals are the duration of cooking to accelerate cooking used pre-soaking it in cold water for 1.5-2 hours. After soaking the groats first, recline on a sieve, and then boiled for about 2 hours.In order to cook porridge prepared in this way oats should be poured into boiling water and bring to boil. The pan remove from heat, cover tightly and leave for 2-3 hours for the swelling of cereals. Cereal then drain in a colander or sieve. Once the water has drained, place the grits into the boiling milk, add salt and cook over low heat, stirring, until thick.In hot porridge ready add butter, raisins and dried apricots.
Porridge of oatmeal "Hercules"Oat flakes "Hercules" produced from uncrushed oat kernel flour. It flattened out after steaming, peeled and dried grain oats.In the boiling milk (mixed with water), add salt, sugar, add oatmeal and cook , stirring occasionally, over low heat for 15-20 minutes. Thickened porridge to fill the butter and stir. Hot porridge put it on plates and add chopped slices of banana.Porridge can be served hot or cold, adding sugar to taste, jam, berries, milk.
Note
Do not buy the oatmeal or oat flakes for the future - unfortunately, the fats contained in oats is very unstable and because of them the grits in storage rapidly deteriorates and becomes rancid flavor.
Useful advice
Nutritionists recommend oatmeal for liver diseases, atherosclerosis, and diabetes.

Mucous decoctions of oat necessarily be strict diet for peptic ulcer of stomach and duodenum.