You will need
Hydrogen peroxide, vinegar, aspirin, Tartar sauce, soap "Antipyatin"
Instruction
Start with the basics - apply to spots some concentrated washable liquid remedy that specializiruetsya for removing protein-based stains. Plentifully moisten they stains and leave on for half an hour. Then wash as usual and air dry. If after washing the stain is still visible, then again, moisten a spot with this tool and put the thing in the sun for the whole day. Periodically, rinse the stain with water to not dry up. In the evening wash clothes and air dry.
If stains from sweat on the white blouses and shirts, then the best option here - hydrogen peroxide. It reacts with proteins and destroys them, hydrogen peroxide has bleaching properties. Pour pharmacy peroxide diluted in half with water on the stain and wait a half an hour. Then wash and dry in the air. When a partial removal of stains repeat the process, only make the solution more concentrated.
Things for color hydrogen peroxide is contraindicated here can help out vinegar. Dissolve a spoon of vinegar in half a glass of water, soak the stain for half an hour and then wash.
If all else fails, there's a pretty effective method - a paste of aspirin and Tartar sauce. One spoonful of the sauce mix three crushed tablets of aspirin in a glass of water. Thoroughly brush and RUB the mixture into the stains, leave the thing for half an hour. Then rinse the pasta. If necessary, repeat the treatment.
Try to get rid of stains with the help of Antipyatin soap, however, it is not in all hardware stores. They RUB the stains, wait about an hour and then wash.
Note
Do not use chlorine for bleaching stains from sweat, it will react with the proteins in these spots and the fabric under the arms darken even more.
Useful advice
Always before treating stains new substance, try it on an inconspicuous area of the product.
Advice 2: How to get rid of stains on clothes from sweat
To get rid of stains of sweat on clothes is difficult. This is best done while they are fresh. Inveterate stains from sweat derive virtually impossible. The fabric in the areas of pollution loses its original color, which is not restored after cleaning. First, we need to try get the stain from the wrong side of things. Means for deducing of stains used depending on the source material and quality of fabric.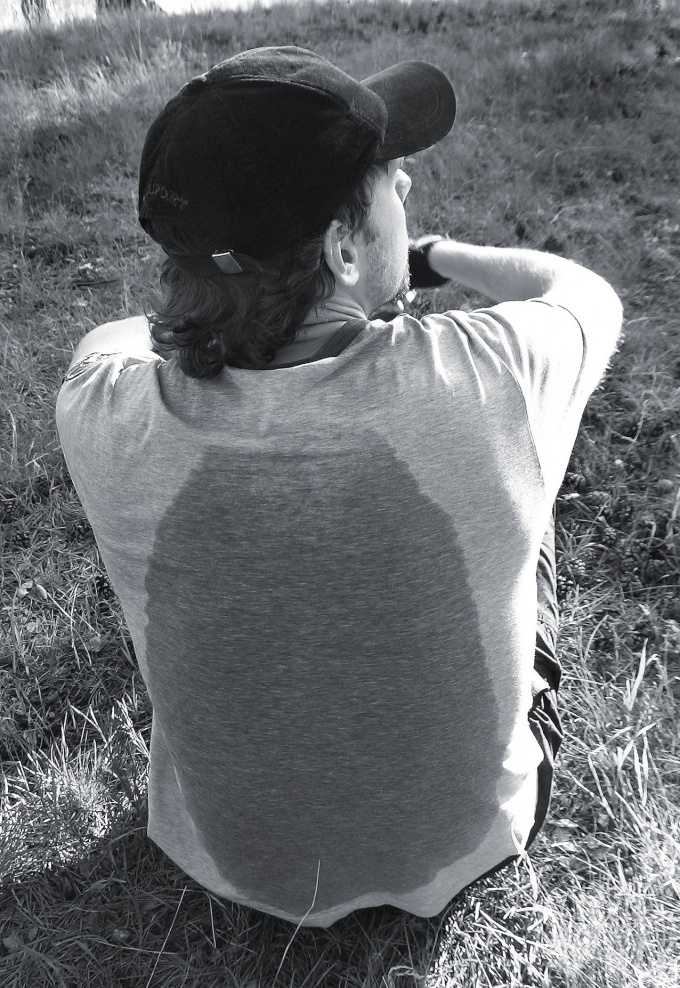 Instruction
On silk fabrics the stains of sweat are excreted by the solution of hyposulphite of sodium, in quantities of one teaspoon to one Cup of water. The hyposulphite of sodium is sold in the camera store. Place on a cloth to wipe damp cotton wool or bandage. After processing, rinse thoroughly with warm boiled water. You can use equal proportions of solutions of denatured alcohol and ammonia.
To remove stains from sweat , wool items, use ordinary table salt in the following proportions: 100 grams of salt dissolve in 100 ml of pure water and stir. Cloth or bandage soaked in the salt composition, wipe the stain. After that, the stain, apply alcohol and then dry thing outdoors.
For cleaning of sleeves, cuffs, collars need to mix equal parts of gasoline, ammonia and soap, better economic. Much solution into the soiled areas and rinse in clean water (3 parts) with the addition of vinegar (1 part).
Mix table salt (1 part) and ammonia (1 part) in equal proportions, add water (10 parts). This composition wipe the dirty spot and clean it with warm water.If during the washing you add to the water ammonia, 1 teaspoon to 1 liter of water, stains from sweat will disappear without a trace.
On a white silk lining remove stains in the following composition: take 10 ml of hydrogen peroxide and mix with 100 ml of water, let stand for five minutes. Slick from sweat , wipe with soapy water and apply the mixture. Then rinse thoroughly with water and dampen the cloth with diluted oxalic acid (1 Cup of water taken 1 teaspoon acid).
With the help of the iron is removed stains from colored shirts. Iron heat and turn over, he put a dry cloth with the stain and RUB dry soap. Soap you can use any, the main thing that it was without dye. Then clean the stain with a damp brush.
From stains of sweat you will get rid and with the help of egg yolk. Chicken egg shake, apply on the stain and wait until it dries. Then scrub the fabric with a blunt edge of a knife of dried egg and rinse the material in water. The remaining traces can be removed using warmed to room temperature glycerol.
Colours and whites can be cleaned from stains of sweat with the help of hydrogen peroxide. Things move to the sun and apply a 3% solution. Soak some time, usually enough for about an hour, then rinse the cloth in warm water.
For removing old stains use a mixture of 100 ml of gasoline, 150 ml of denatured alcohol and 75 ml of liquid ammonia. In this solution soak the bandage and apply to the stain. It is very important after the procedure, thoroughly rinse the fabric.
Note
During treatment do not RUB or squeeze the fabric as this will damage the color of the product. Thing you need to clean gently from the bottom up.
Useful advice
Best stains of sweat on clothes to prevent in advance. For this, you should use special personal care products such as deodorants, antiperspirants and keep clean during the day.
Advice 3: How to remove sweat stains from clothes
Yellow stains from sweat overall appearance of the clothing and disrupt the structure of tissue. But there are a number of effective ways to get rid of this trouble. Just remember, before you apply something to the fabric, consider the material of your favorite things.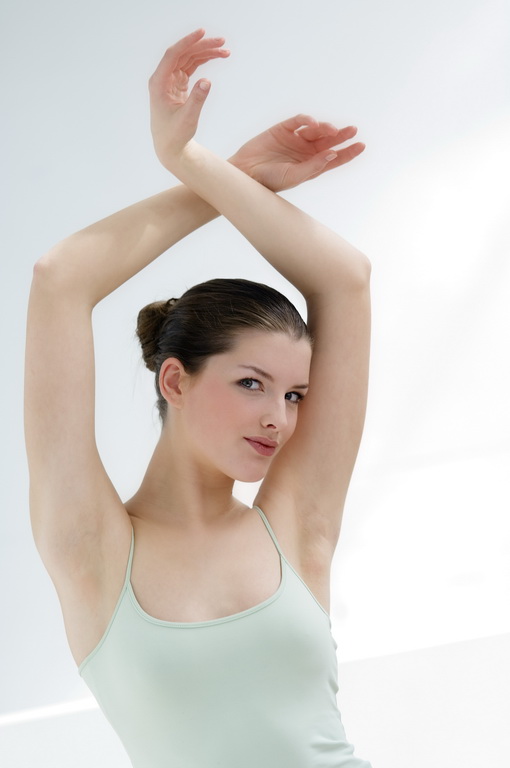 Instruction
For linen, cotton cloths, use one teaspoon of ammonia and the same quantity of salt. Stir the resulting solution in a glass of warm water. Thing leave soaked in the views of 7-12 minutes. Rinse thoroughly in plenty of water.
Stains of sweat on silk cloth, remove with a teaspoon of salt in a glass of warm water. To start, soak the clothes for a few minutes, then treat the resulting mixture. Rinse the thing with water.
Silk fabric white color can be saved with a solution of hydrogen peroxide and water in a ratio of 1:10. Contaminated area, wipe data structure.
Use soap solution for wool. A piece of soap put into a bowl and cover with hot water, lather. There soak a woolen thing, then wash. Next, one teaspoon of oxalic acid dissolve in a glass of warm water and again soak the thing for a few minutes. Rinse the garment in warm water.
Clear sleeves, collars and cuffs with a solution of equal parts of gasoline, soap and ammonia. The mixture of massage into trouble spots on the clothes, then rinse in warm water with vinegar.
When washing add a teaspoon of ammonia to a liter of water. Stains from sweat will not leave and reminders.
Shake the yolk of chicken eggs, put on the spot to dry. Then remove the crust and rinse the thing in water.
Print the sweat from colored fabrics with a heated iron. On the hot surface of the iron put a dry thing with a stain. Then RUB with soap (without dyes) and a wet brush to remove the contaminated area.
Treat or light-coloured clothes with hydrogen peroxide, post the thing in the sun for an hour. Rinse in warm water.
Old stains from sweat remove with 120 ml of gasoline, 170 ml of denatured alcohol (sold in stores for hunting and fishing) and 100 ml of liquid ammonia. Soak a flannel in this solution and treat the stain. Thoroughly rinse the thing after the procedure.
Note
Take note:

- Do not use chlorine to remove stains. The cloth will become darker.

- To avoid damage to the paint on the clothes do not RUB or squeeze the fabric during processing.

- Test a new substance on an inconspicuous tissue.
Advice 4: How to remove stains with aspirin
Most aspirin is known as a medicine used in case of high temperature or headache. And few know that this drug is a great helper of Housewives in the fight against spots.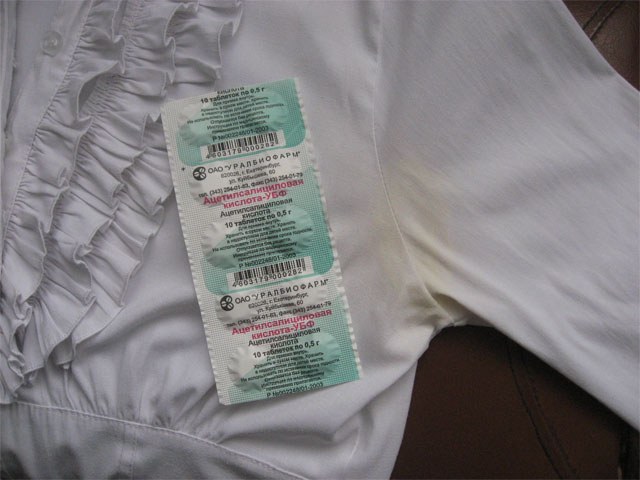 Aspirin stains

If you or your loved ones have a tendency to excessive sweating, this is quite an unpleasant problem. Besides the smell, there are further difficulties in the care of clothing. After all, yellow stains that remain from sweat, is not so easy to wash. And if they are old, highly ingrained, it is doubly difficult. The appearance of such spots often persecutes those who are involved in sports. Also we often see them in white men's shirts. And normal washing here, as a rule, unable to cope. Yellow spots under the armpits can quickly lead into disrepair completely new clothes. But, fortunately, almost every home kit for this problem there is a solution: save the yellow thing will help ordinary aspirin.


How to get the stain out with the help of aspirin

You will need: 2-3 tablets of aspirin (it should be the most typical tablets, instant will not work), a glass of water and Laundry detergent. Aspirin needs to be crushed into powder and dissolve in a glass of warm water. Then straighten clothes to better to see the spot that you want to delete. Dampen the soiled areas of the resulting liquid and leave for one to two hours (the exposure time depends on how ingrained the stain).

After the required time, rinse the aspirin solution from the clothes and see if it worked to clean all the problems.
If you try to remove the stains with aspirin has failed, you can try to use a more concentrated solution: you need to take two tablets, crush them and dissolve a very small amount of water (literally a few drops) to the consistency of the resulting tool was like a paste. It should be applied to a yellowed space of five minutes to ten.

After that, rinse and again to check whether all stains have disappeared. If spots are no more, you can proceed to the next stage. Well, in the case where the spot still remains, try using a paste of aspirin about an hour or two. Final step: wash the thing as usual, by hand or in the washing machine, using detergent (powder, soap or a special gel).

Fresh stains from sweat are removed from the clothes is much easier, so do not put off the struggle with stains on the back burner.
If you have a lot of things with yellow stains, you can before washing to collect them and soak in the tank for a few hours.
Advice 5: How to remove stains from the mattress
On the mattress most likely to
stains
from
blood
, urine and sweat. Deposits should be removed immediately after being hit. After drying, the stain soaks into the fibers of the fabric, which complicates the process of its removal.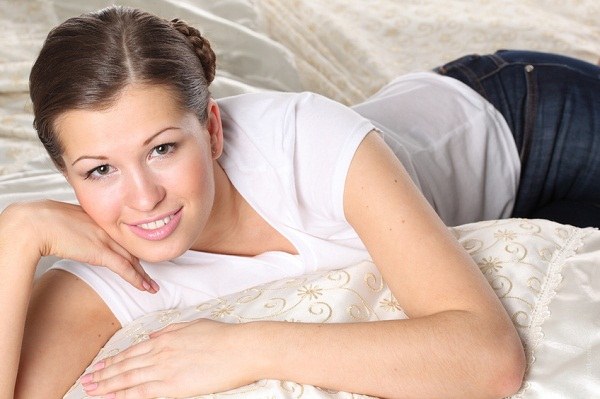 You will need
Carbonated water, salt, lemon juice, soap solution, vinegar, peroxide, boric acid, ammonia.
Instruction
Fresh stains from blood and urine blot dry with a clean cloth to remove as much moisture as possible. Then soak a sparkling water with no sugar and dyes. Sprinkle the contaminated area of the mattress table salt. After drying, spot it will change its color.
Dried stains on the mattress, treat with a soap solution. This occasionally blot with a clean dry cloth. Then expose the mattress to the sun or use a hair dryer or heater.
To remove stains from a mattress take boric acid. Mix it with water until a thick mass. Apply the paste on the soiled area of the mattress, carefully rubbing. Leave it for a while. When the mixture is completely dry, shake off the brush. Then treat the stain with warm soapy water periodically promaqua dry cloth.
Mix lemon juice and table salt to make a thick paste. Then apply to the area of soiling and leave for a few hours. When the mixture dries, remove it with a brush or vacuum cleaner. Wipe the stain with a clean cloth soaked in clean water. Completely dry the mattress in the sun or other desiccant.
The spots of blood off the mattress, remove with hydrogen peroxide. Moisten a cotton ball in this preparation and blot soiled area. Leave it for a while. Then wipe clean with a damp cloth or sponge. If the stain of the blood of long-standing, repeat the procedure several times.
Inveterate stains from blood and sweat to remove the ammonia solution. 1 Cup water, take 1 teaspoon means. Moisten a cotton ball in this preparation and treat the soiled area of the mattress. Then wipe with a damp cloth and dry thoroughly.
Fresh urine spots thoroughly Pat dry with a dry cloth. After you treat the contamination with a cotton swab dipped in vinegar. Leave it for a while and wipe with a damp sponge.
Advice 6: How to remove spots on a fabric
The stain on the clothes, and especially new favourite dress can be quite frustrating. Do not worry, even if the powder was not able to cope with a stain, we derive it in other ways. Try to begin to determine what you planted that spot. Maybe it's the stain from iron, coffee, rust, Shoe Polish, grease, ink? Follow our step-by-step instructions to get rid of unpleasant stains on your clothing.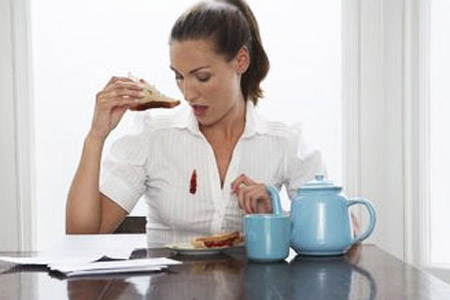 Instruction
If the stain is from sweat.
Make a special solution. To do this, dissolve a handful of salt in 1 l of water. Soak the clothes in this water for an hour, and after a good wash. The stain should disappear.
If the stain of grease, oil or margarine, use the following step.
Try to RUB the stain from the wrong side with cotton wool soaked in gasoline or alcohol, and from the front side to things apply a blotting paper. Dry. Then soak and wash as usual. In the same way you can cope with a spot of lipstick.
If it's a stain from the iron.
Wipe the stain with a half of raw onion. Soak the thing in cold water and try to scrub the stain.
If you have a spot of rust.
Dampen the spot a few times with lemon juice for a few seconds then apply to the stain with a hot iron, but don't let matter dry to the end. Rinse the stain with water.
If the spot is planted for a long time, use vinegar. Mix a solution of 1 teaspoon in a glass of water. This solution heat but do not boil. Then for a few moments lower back portion of the item with the stain. Rinse in cold water.
Rust can be removed not only from clothing, but also subject. To do this, wipe it with a fresh bulb.
If the stain from the wax.
Scrape off wax residue with a knife. Iron the fabric by placing it between layers of blotting paper (fabric should be wrong side up). Wash thing.
If the stain from beverages: tea, coffee, fruit juices.
Pass through the spot a stream of hot water from the tap. Then just wash it.
If the stain is from oil.
Buy caustic soda, it is sold at the hardware store in powder form. Wash the thing with this soda, and then wash it with powder as usual.
If the stain ink (ball point pen).
RUB the stain soaked match head, if the stain is on cloth, plastic or fingers. Unfortunately, to remove such spot means at hand from the clothes is almost impossible.
Hot water is the best assistant in the fight against the stain, if the stain is not from fish, eggs, meat and blood. Because protein in hot water coagulates, and to wash off this stain will be impossible.
Useful advice
Contact the dry cleaning, if you have not managed to spot any of the above methods.
Advice 7: How to get rid of the yellow stains under the armpits
In people with excessive sweating, there are many problems, especially with clothes. Sweat stains are very hard to wash off, and if they are still not fresh, it's almost unreal. Many people simply throw things light with yellow stains. But it's not so tragic as it seems at first glance, some things can still be saved.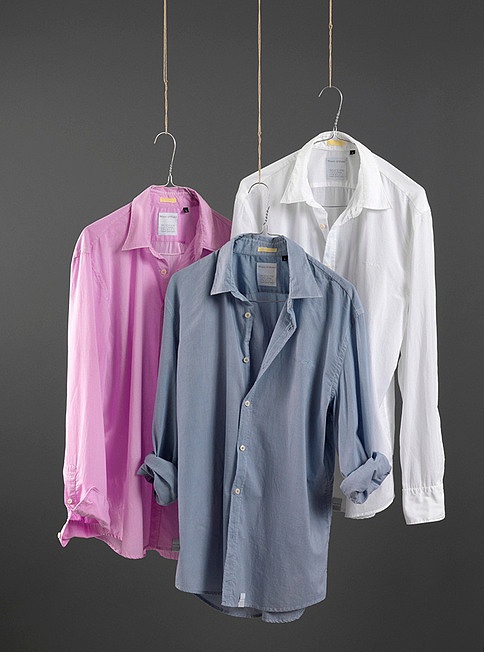 Instruction
To remove sweat stains from silk (any color), it is necessary to use the hyposulphite (it is sold in Department photo) or ordinary table salt. Take a glass of water and dissolve in it one tablespoon of salt, if you use the hyposulphite – in a glass of water one teaspoonful of hyposulphite. When the stain disappears, rinse the thing in warm water. In this solution you can also keep your underwear and dresses.
If sweat stains left on a light woolen stuff, you can help the following recipe: prepare a soapy solution, take a soft, gentle brush and slightly RUB the stain. Now, rinse the thing to wash all of the soap solution. You can also take oxalic acid (one teaspoon per Cup of water) and moisten in the resulting solution the stain, then it is necessary to thoroughly rinse the thing in warm water.
For colored woolen products, you need a different tool. Prepare a mixture of ammonia and white spirit in the ratio 2:4. Treat stains and wait a while, and then rinse the product two or three times. But if the sweat stains already not fresh, use a different tool. To prepare the mixture you will need: gasoline (acetone), denatured and ammonia in the ratio 3:4:2. Then rinse thing.
To remove sweat stains from cotton and linen fabrics, prepare a cleaning mixture of salt and ammonia. Take one teaspoon of each ingredient and dissolve in one glass of water. After the stain disappears, the product must be well rinsed in warm water.
If sweat stains left on the white silk lining products, buy in drugstore hydrogen peroxide and dilute it with water (1:10). This is a very effective way to remove stains of sweat. But if the lining fabric color, you will need a mixture of ammonia and denatured alcohol (1:1). Apply the mixture directly on the stain, and then rinse the thing in warm water.
To reduce sweating, use a good antiperspirants. They efficiently reduce sweating, while deodorants just removes unpleasant smell.