You will need
Shawls, fabric, scissors, fashion magazine, thread, needle, pattern tunics.
Instruction
Take 2 of the scarf and attach them to yourself. Mark where will be the line of the shoulders.
The rest of the fabric at the neckline fold and iron. Get collar.
On the shoulders make the joints 10-15 cm Instead of shoulders you can use large decorative buttons.
Apply the resulting product to determine the side seams.
They can be different lengths, depending on your desire. If you make the seam about 10 cm from the chest line to the waist, you get a loose tunic. If you want a more closed tunic, make a seam from the armpit to the line of the hip. This tunic will complement leather, decorative or belt of fabric in the color of the tunic.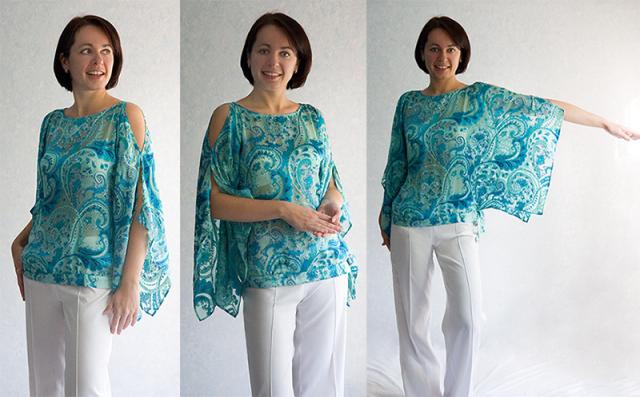 The tunic you can sew the pattern from the magazine. To do this, clear measurements: length tunics, width and waist circumference. Take a rectangular canvas, select the silhouette of the tunic and do the cutting. Cut the product, making allowances 1.5-2 cm from the line. Prostrochite side seams. The edge of the fabric sewn with a serger. So treat the sleeves and bottom of tunic. Zautyuzhte allowances to the back of the product. Treat the neck with bias binding from the same fabric or color. Decorate the tunic at will.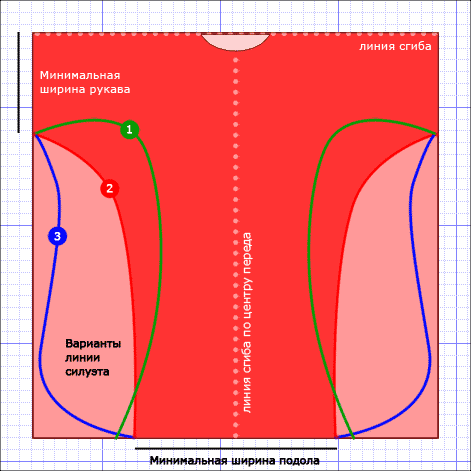 Useful advice
Perform cutting on a flat solid surface. Checking in and tucks use highlighter on fabric or thread in a contrasting color.