You will need
Caustic potash, silver nitrate, ammonia, formalin, distilled water, rubber gloves, glass cuvette
Instruction
To create the mirror surface use the technique of chemical silvering of glass. Thoroughly wash and dry the glass surface and then degrease it pyatnadcatiletnim a solution of potassium hydroxide. Heat the distilled water and dip glass in warm liquid. For prepare reagents, distilled water and rubber gloves.
Prepare two solutions for silvering. For the first mix a solution of 1.6 g of silver nitrate with 30 ml of distilled water, and then dropwise in the twenty-five-percentage solution of ammonia. Drip in a solution of ammonia, until the precipitate dissolved. Add 100 ml of distilled water.
Then prepare the second final solution – 5 ml coronarienne formalin solution mixed with the solution obtained in the previous step, and pour the mixture on the glass, previously put it in a special flask or cuvette. Wait for the reaction and after two or three minutes, rinse the mirror with distilled water.
Dry the mirror at a temperature of 100-150 degrees in an upright position. After two hours cool down the mirror and cover the mirror surface with a transparent varnish from a spray.
Apply on opaque glass paint any colour if you decide to make a mirror-like inner surface of the glass. For silvering the exterior glass surface use a special bath with selebrasi solution, into which dips the mirror for 5-10 minutes.
After coating the mirror film lacquer from a spray be sure to dry the mirror in a horizontal position and carefully handle the fragile silver film.
Advice 2: How to make distilled water
In industrial
conditions, distilled water
is obtained by distillation in special devices - distillers. As at home, this apparatus can not be, you can use another way.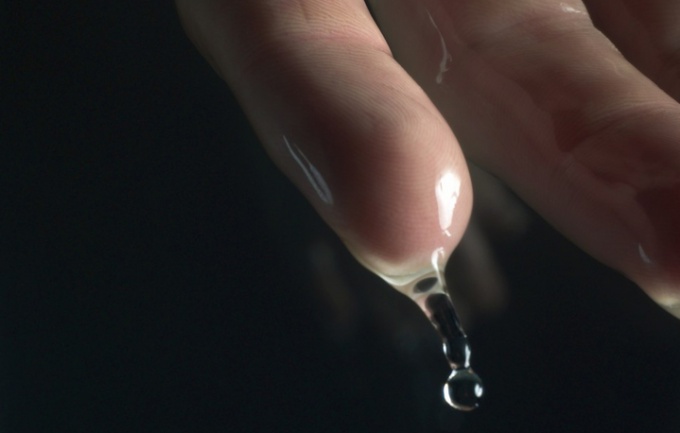 You will need
Water normal;
device for water heating (immersion heater, gas stove, etc.);
two clean vessel;
an aluminum pan;
funnel;
hose and 2 metres.
Instruction
Pour the water from the tap into a clean vessel and covering it with a lid, give settles during the day.
Neatly on the bottom of the jar, lower the one end of the hose and drain approximately 1/3 of the water. This part fused with the bottom of the vessel that contains the heavy impurities.
The water from the jar, pour in pan, cover and put to boil.
Once the water boils, flip the lid, remove the formed water by using funnel and pour it in a bottle.
Then again cover the pan. After about 1 minute pour the next batch of distilled water. This is repeated until then, until they have accumulated the desired amount of distilled water.
Useful advice
Don't forget that water tends to evaporate and boil away, so you need to constantly add and bring to boil.

Distilled water is not good for consumption because it does not contain all the nutrients.