Instruction
To insert numbers on pagess document open the Insert tab, under headers and Footers click on the item "Number of pagesyou". Select the location of numbers on pagese and display of the collection.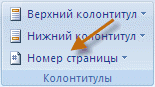 Added on pagesthe room: you can edit, for example, to increase their size. To do this, click twice on the header of one of the pages. Under "header and Footer" then click on the "Number of pagesy", then "number Format pages". In the opened window you can make necessary changes.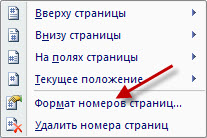 To remove numbering from a document, in the section "headers and Footers" select the Number of pagesy" and click on "to Remove the numbers of the pages".