You will need
heavy paper or cardboard, printer
Instruction
First you need to buy paper. It should be dense and opaque. The best option to a density of from 250 to 300 grams per square meter. Sell special paper for business cards.
There are various ways to print business cards. One of the most simple and accessible to everyone - to make a card in Microsoft Word. To do this in a blank Word document, add table.
Select in the options table under "height: 5 cm, column width: 9 cm This is to ensure that your card had a standard size, so your teammates can put them into standard business card holders. The edge of the table make the light that they were almost invisible, but at the same time it was convenient to cut name cards.
In the table, enter the required text. This is usually the name, contact information and job title. Diversify your card can figure, but it is necessary to choose depending on color or black and white printer you use.
After template business cards ready, you need to replicate it on a blank sheet. For this you can copy once and then paste (key combination + and +, respectively. Can use a little trick that will speed up the process. First, copy the first card and insert it into the sheet, then two, then four and so on.
After the document business cards created, proceed to the final stage - the printing business cards. The process of printing is different from printing a regular text document. Send the print job and wait until our electronic version will not be paper. It remains only to cut the cards and put them in the holder.
Advice 2 : How to print business cards
Business card is an advertising and marketing tool that helps in business communication. This information, which remains your partner after Dating. Therefore, it is very important that business card was done professionally and well.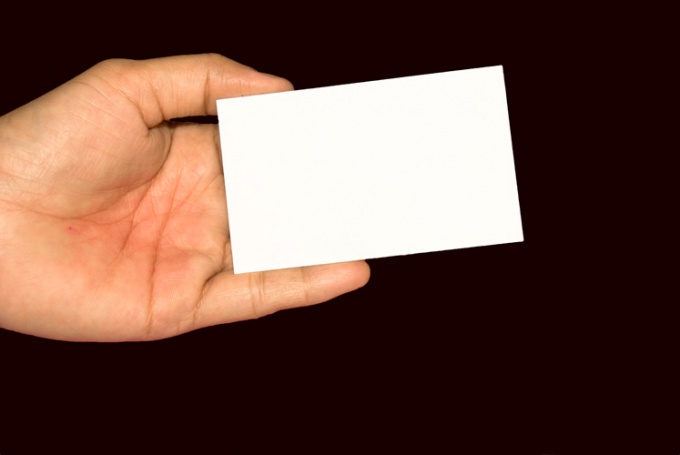 Instruction
In order to print business cards, you need a layout that will be used for printing. The layout of business cards you can design and paint yourself, and you can turn to professional designers. Usually the card layout contains the following data: logo, name, activity, name, surname, patronymic, position, contacts.
After making layouts of business cards can be printed at home, in the presence of the printer. It is best to print them on special thick paper business cards. The only difficulty of making business cards at home is a smooth cut of the edges of the card.
If no printer at home, you can take a layout and print your business cards in the nearest Internet club or institution with a paid listing. Just in case you need to take heavy paper.
In that case, if the cards need a lot, it is best to print them in the printing. For this you need to choose the typography, to convey the layout by e-mail or in person and request copies of the cards.
Useful advice
Before cutting the cards it is necessary to check whether the dried paint.