You will need
1. The premises from 100 m2 translated in uninhabited Fund and converted in accordance with a specially designed project
2. A set of simulators and support equipment for the hall
3. Several instructors with hourly wage
4. The administrator, working under conditions of permanent employment
5. Developed by professionals of the advertising media
Instruction
Request the project of redevelopment of premises you have, or leased for a sports hall. The project will need to coordinate in the city administration, the Department of architecture and urban planning, as well as in fire inspection and the centre of hygiene and epidemiology. The main requirements for the fitness hall – the area of 100 m2, a powerful ventilation system, uninterrupted water supply system (without shower with hot water, you instantly lose most of their customers).
Make a list of equipment, which equip the hall, while proceeding at the rate of 5 m2 for one machine. It is hard to imagine a gym for men without weights, discs and stands for her, exercise for the chest muscles, incline bench to strengthen the abdominals. Suppliers of equipment for gyms provide detailed illustrated catalogs of exercise equipment – you just need to choose the ones you would like to see in your institution.
Decide who will help you in the "recovery" wishing to strengthen the muscles and lose weight. One or two instructors with hourly rates are not everything, who will be needed in order to ensure the operation of sports hall. As a minimum, we need another administrator, but if he can't take over the bookkeeping, and an accountant (possibly coming). These professionals you will need to choose carefully, knowing that their actions determine the fate of your endeavor.
Plan an advertising campaign, which will allow to bring information about your gym to its target audience. Most likely, the bulk of your potential customers live nearby – so the first step here should be to spread flyers. Another justified at this stage of the course – the creation of the pillars and stretch marks with the announcement of the opening of the hall, you need to place them also near the institution.
Useful advice
To create a pleasant and appropriate occupation in a gym atmosphere will help music or demonstration video tutorials bodybuilding – therefore, make sure that your institution had video and audio equipment.

As additional recreational opportunities for visitors of the sports hall is possible to organize massages – thanks to him the income from the restaurant will increase significantly.
Advice 2 : How to equip gym
Promotion of healthy lifestyles encourages people to monitor their health and figure. The owners of fitness centers hardly ever will remain without customers. However, their visitors were satisfied with the training necessary to properly equip an exercise room.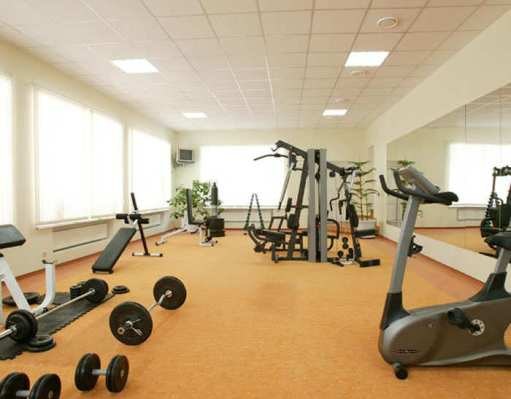 You will need
premises;
simulators;
- sports equipment.
Instruction
First of all, decide for yourself how your future gym will look like: how many visitors it will be, what customer needs it will meet, what will be its main audience.
Consider the overall concept of the sports club: complete gym designed for women, will be slightly different from the hall for men. In the first case, the most popular will be to use weights in the second, increased interest will cause the dumbbells, stacked weight which should reach up to 100 pounds.
Equipping a gym, remember to put a rack for the duty instructor. Place for her to choose from so that there was a good view of the whole room.
If you are going to make a gym with cardio equipment, one should be concerned about additional electrical capacity. Also, a room should be equipped with continuous forced air ventilation and conditioning. It is best to solve these issues with the help of experienced engineers.
Speaking directly to the gym, then the hotel must include the following: exercise bike (for warm up of all body muscles and workouts), horizontal adjustable bench (used for both strength exercises and gym), strength exercises (dumbbell must be purchased with the stamp and the ability to control weight). Further accessories depends entirely on your financial capabilities. However, cardio is better not to save: this equipment is to purchase only from reliable brands.
It is very important to properly distribute the equipment in the gym. Classic is the division of the hall into three main areas: cardio equipment, free weights and stretching areas.
It is desirable to equip a gym with mirrors. So visitors will be able to monitor the correctness of their movements, moreover, mirrors are a good motivational moment, forcing to pay more attention to improve their body.