Instruction
Go to fat-burning program. Over the winter you've increased performance in the bench press and squats. Biceps swelled, his shoulders have become wider. Say thank you to your trainer. However, the power programs and build muscle mass temporarily have to say no. At least until the end of the beach season.
What is the program that burn fat? First, it is a complex power movement to the muscles continued to grow even during the period of such training. Secondly, intensive supersets to burn fat. Dilute it all to a couple of any exercise to vary your workout.
Pay more attention to cardio. Running in the morning, swimming in summer ponds, Cycling - all that is fun, interesting and helpful. Waste of calories leads to burning body fat. Of course, if you're not going to recover these stocks due to improper diet.
Eat right. Yes, food is one of the most important items in the plan. Eat slow carbs in the morning. Try to eat more fruits and vegetables, since they are cheaper in the summer. Do not make yourself a hearty lunch and dinner. Try to minimize the consumption of meat. Proteins can be obtained from other products such as cheese, milk, eggs, nuts, cheese. And in meat, in addition to proteins, many of the fats that you were going to fight.

Drink more. And not soda, beer and alcoholic beverages, and water. But water can pour a brew and juice, as natural as possible.
Follow the discipline. The above three points it is necessary to observe at the same time, no breaks, no compromises. Then eventually you will be able to achieve the desired results, namely relief of the muscles.

Lead a healthy lifestyle and set an example to others.
Advice 2: How to dry muscles
Bodybuilding is a complex science, which cannot be limited to mindless eating everything and sverhozhirenie training. Another aspect concerns the proper drying of the muscles. It is very important because it is indispensable in the preparation for competitions.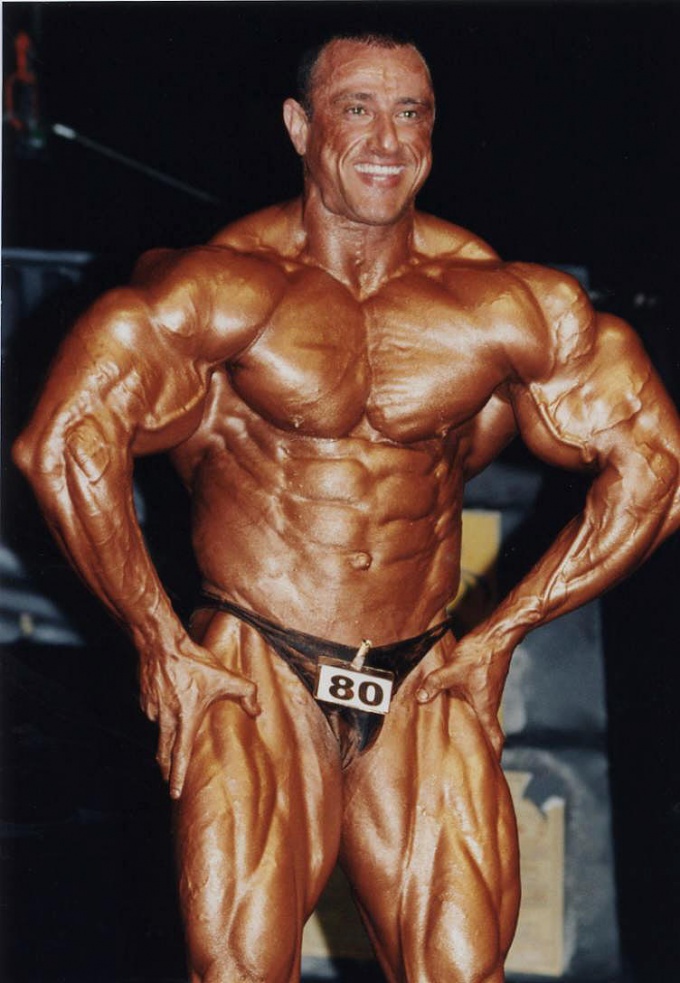 Instruction
Reduce the amount of carbohydrates in the diet. From excessive consumption of pasta, rice or potatoes will produce fat in
the body
. The reason this type of carbohydrate is digested slowly and gradually moving in the wrong layer. Most of these products, though not fat, but excessive consumption leads to excess glycogen. Hence the problem with excess weight.
Forget about greasy food and pastries! Don't sit on off-season diet all year round. Of course, there are times when you have to eat unhealthy way on the weekends or for birthdays. But don't allow yourself more than 1 time a week!
Eat only healthy food. These foods include: cheese, fish, fillet of chicken, rice etc. of Course, all this can quickly get bored. Because SIM new recipes and dishes. Experiment and always try to do something new from these products. Also, use spices and seasonings. Doing all of this so you don't mention fatty or sweet foods.
Include cardio in your training process. It is particularly useful for drying legs. If you really need to dry muscle, exercise from aerobics 2 times a day: morning fasting and before bedtime. Before the competition you will only need to pedal the bike 1.5 hours per week. Increase the number of training data when entering the competition period.
Practice with the iron hard. Many people make the mistake of lifting light weights working on training and doing many repetitions. Do not in any way! Continue to engage with near maximum weights with correct technique.
Enter your results in a training diary. Write down the amount of food eaten and exercise you have been doing in training. All this will help to make quick analysis and correction, if you do not achieve the objectives for drying of the muscles.