Instruction
The service to send a letter of
notification
provided by many email services. We will examine
how to send
such a letter, for example, one popular email service mail.ru.
You will need Internet access and a private mailbox on this service. Open a web browser. In the address bar type mail.ru. Log in to your mailbox. Select the tab "write a letter". You will see a form for sending emails. Fill, who you are sending the letter to indicate the subject. Write below the text of the letter. If you attach the files you need.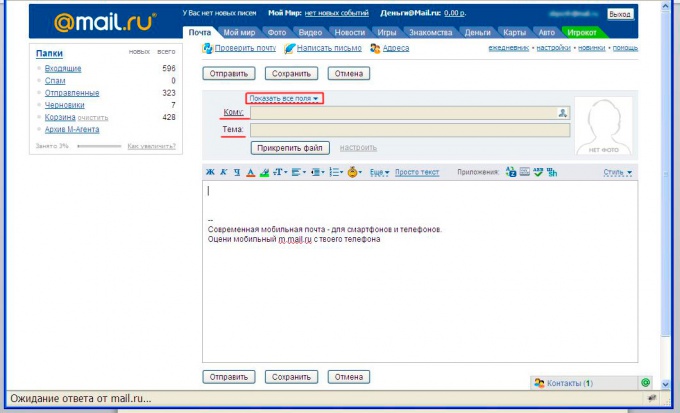 Next, just above the "to" is the item "Show all fields". Click on it with the left mouse button. You will see additional fields to fill in. One line with a button "attach file" you will see two items: "important" and " notification". Put a tick in paragraph " a notice". And send an email.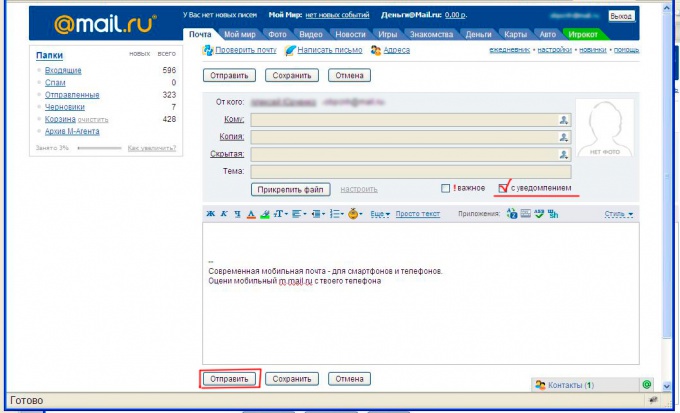 The addressee receives it, confirms receipt of the letter. In your mailbox, you will immediately see this confirmation. Then you will know exactly what your letter is received and read. On the same principle of a letter of notification can be send in other mail services.