Instruction
First and foremost, review the requirements in the hospital where you are going to give birth. There are those medical institutions that are allowed to bring to the newly born baby my stuff. As a rule, these hospitals reigns rejection of the system changing. The infant was immediately put on a vest with closed fingers (this is necessary to prevent the child from scratching themselves as small, but sharp nail) and sliders. Such clothing allows the child to freely swing your arms and legs to explore the world and to feel that he can move.
There is the hospital, where there is strict rules that mothers observe from the Soviet era. It is assumed that the baby, still unable to coordinate their movements and not knowing what was happening, and that it hovers above it, frightened. So, getting nervous, long time can not calm down. So clothes only need vests and diapers - because it will regularly swaddle.
In some hospitals in pursuit of sterility are not allowed to bring your stuff in the postnatal ward. There are mothers and babies are given state-owned linen. Usually it's all the same undershirts and diapers. Plus, this clothing is that it is not necessary to wash. Used things are made up in a special tank, which, once transported to the Laundry at the hospital. There they are washed, and soar once again bring dressing children.
If you are going to give birth in a paid Department of the hospital, where clothing for mothers and children give you will be the exception. You will be allowed to bring their own clothes for the baby.
In any case, you need to remember that clothing for children should be made of natural fabrics, preferably cotton. Sewn vests and sliders with the seams outside, there is a need to ensure that they are not scratched too delicate skin of the baby. As far as diapers, their edges are also not sewn, but only slightly processed only to ensure that the fabric is not showered.
Sometimes babies in the hospital wear their bonnets. Doing this, if you're having problems with heating or fitting for the winter window in the hospital. Sometimes additional heat is applied as a aid for premature children, because they have slowed down all processes in the body. It is therefore necessary to maintain the optimal level of heat they have.
Useful advice
Clothing should be comfortable not only for baby but also for his mother. Because inexperience can be long enough to fiddle with buttons and other unnecessary accessories on her blouse and pants. Everything must be put on quickly and simply.
Advice 2: How to erase things newborn
The appearance of a baby is a great joy, but there are also new concerns. Than washable nappies and vests, not to harm delicate skin? Doctors strongly suggest to use for washing only baby soap and no washing powders.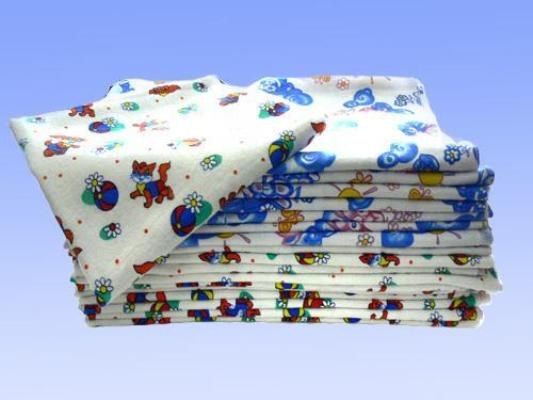 What to choose soap or powder?
Annoying is strongly convinced that baby powder is much better than baby soap, and did not harm the baby. However, there is a strong opinion that the best tool for washing children's clothes – Laundry soap. It's hard to disagree. The composition of the soap contains only natural substances, so it does not cause allergic reactions. In Soviet times, grated on a grater soap, which was boiled diapers, were an indispensable attribute of presence in the house of a newborn baby.
Up to two months to wash baby clothes only children or soap.
Fortunately, times have changed and moms no longer have to calluses, endlessly erasing and vypolaskivat dirty baby clothes. Came to the aid of washing machines. However, the problem of choice of detergent left.
Children's doctors remain unconvinced – up to two months to wash baby clothes only children or soap. However, doctors are well – known conservatives, so you can trust his common sense. If you decide to buy washing powder, please pay attention to its composition. It is desirable that the basis of powder was soap composition, and it will be marked "hypoallergenic." That's all, more in the powder should be no additives. Only in this case, you can be sure that its use will not cause unpleasant consequences for your baby.
How to wash baby diaper
However, it is not necessary every time to wash with soap and water described diaper, you can simply rinse them in warm water. After all breastfeeding children's urine has no color, no smell, so it is sometimes possible to use without abusing them. Of course, this can not be applied when washing diapers with feces, it requires a good disinfectant. The traces of the "accident" must first rinse with cold water, then spot wipe clean with soap and give a little soak. Only after that you can put in the washing machine. Wash on the "Boiling", be sure to double rinse. If you are not using disposable diapers, as cloth or gauze, wash them as needed.
After washing baby clothes should be thoroughly ironed with two sides, in order to avoid penetration of infection in the umbilical still not overgrown the wound.
When washing children's things manually to facilitate the task of the most notorious soap, grated on a grater. Pour hot water diapers with stains that won't wash out in the enameled bucket and put on the stove . Boil for 30 minutes. Washes perfectly, does not leave any traces, and your fingers are saved.
That such subtleties exist in this seemingly simple case. Let your baby will be comfortable in clean clothes!
Advice 3: Give birth in the hospital: how it happens
Preparing for the birth can be different: to buy things for the baby, take courses for expectant mothers and practice yoga, swim in the pool. If the birth first, it is useful to know what awaits you in the hospital and how it is an institution.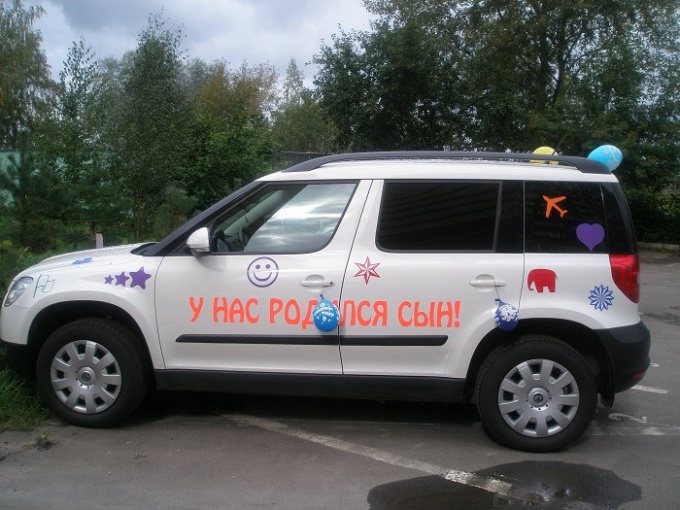 Instruction
The hospital pre-select, even if you do not intend to contract with an insurance company. Make a list of nearby hospitals, read reviews on specialized forums. Not worth the risk and choose a hospital that is far away from you. Unless you're planning to go into it in advance (under contract) or to stay nearby. After all, childbirth is a very unpredictable process, as the situation on the road.
To the hospital with contractions you can come alone by car, and can call an Ambulance. In the second case, if you have no contract with a particular hospital, the brigade "first aid" can take you to the institution, which will contact and there will be empty seats. Of course, you have the right to ask to the desired location, but it guarantees that you will get there, no one will.
Please bring your own bag with the necessary things and documents. In the package put the rubber Slippers, socks, cellphone, a bottle of clean drinking water. In a transparent folder to fold documents: passport and its copy, exchange card, insurance policy and a copy of the birth certificate or the contract for delivery. If you give birth a contract, before leaving the hospital, call your doctor.
Upon admission to the hospital you will be greeted in the waiting room. If you brought in an Ambulance in queue (if any) you do not have to sit. Once you give the nurses. And for those who came down, sometimes you have to wait – it depends on the hospital and the level of congestion. In the emergency room you will be examined by the doctor on duty (or your personal gynecologist) and if he confirms that labor has really started, the nurses will prepare all the necessary documents. You will be given a nightgown and Bathrobe, her things you will be able to write to the maintainer or write on a post – they will give later. You will make all the mandatory hygienic procedures (perineal shaving, enema) may appoint ultrasound and electrocardiogram.
After all procedures you carried out in roadblock. Waiting "in the wings" you will be either a pre-chamber or directly in the ancestral box – all depends on the equipment of the hospital. You can get in a single box, and can get and a few neighbors. If the workload of the hospital on this day is high, it is possible that even have to sit in the hallway if you have no contract to labor, providing for comfortable conditions. In the period of fights you put the sensor for their monitoring, so you'll have to lie down. If the hospital has more advanced equipment, you may be asked to wait out the contractions on the exercise ball, or even a small pool.
The midwife and the doctor who will deliver babies will come to you to get to know, to do the necessary procedures. If you want to do an epidural, you will invite an anesthesiologist. In the case of normal course of labour no more experts woman not looking. To sit with you, no one will, that's why it is so important the presence of a loved one – massage the back, to give to drink, call the doctor. If you are lying in the delivery room, at the time of the birth bed transformerait in the chair. But if you were in the prenatal ward, I will have to go to Rojal.
After birth the baby will be examined by the neonatologist, will make all the necessary procedures with you at this time would be to do the doctor. After the baby attach to the breast and will give you time to enjoy the first moments of communication. An hour after birth, if all is well (no bleeding mothers), you with the baby (if the hospital practices rooming-in of mother and child) transferred to the postnatal ward where you will rest. Stay in the hospital for normal births varies from 3 to 5 days after a caesarean to 7 days.
If you have a caesarean section – planned or emergency, you will pass Rojal, and will be taken to the operating room. Relatives were not allowed there, but the baby after birth, the Pope will hold.