You will need
- means for suede;
detergent;
- sponge;
brush;
- vinegar or ammonia.
Instruction
View in-store specials skin care products that are designed specifically for cleaning natural or artificial suede. If the shoes have heavy dirt, remove them with a brush. Then apply the foam or spray, and when the liquid evaporates, walk again with the suede brush. Usually this method of cleaning helps to refresh the appearance of the product, and also to get rid of stains of salt and other contaminants.
If the dirt is persistent, swipe wet cleaning suede, or at least wash boots. Use neutral detergent that is rinsed easily with water. Wash the boots with a soft sponge. Try to prevent moisture getting into the product, and then dry the shoes, stuffed inside an old paper or Newspapers.
Remove stains from suede boots, you can with vinegar. Dilute the acid to about 9%. Soak in solution a rag and wipe the suede. As soon as the moisture dries, apply a remedy that restores the color. Is vinegar suitable, and a solution of ammonia, the optimum proportion is the ratio with water of 1:5.
To restore the appearance and texture of the suede and also to get rid of the salt stains you can use a couple. Put on the stove a wide pan, into which pour a liter of clean water. As soon as the liquid boils, hold the boots over the vapour moisture content of about 3-5 minutes – that is enough. Clean them with a brush, if necessary, apply the cream that suits the color of the product.
A few hours before going outside handle suede boots water repellent spray. It is desirable that it was colorless. To do it directly before going for a walk is impossible. Need to remedy is completely dry, otherwise boots will be to retain the snow that will lead to the soaking material.
Advice 2: How to clean suede shoes
Ladies prefer shoes made of suede, these shoes look elegant and chic. But most of the ladies walk past suede Shoe, standing on the shelves of the store. This is due to the fact that women do not know how to maintain and clean such shoes. Considering some tricks, you will be very happy to wear shoes suede, is not fear that can not cope with pollution.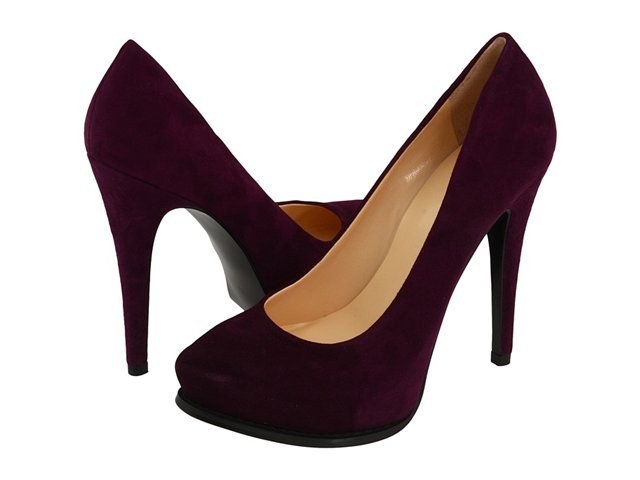 You will need
- a rubber brush or a school eraser;
soap, ammonia, brush, water repellent agent;
- coffee grounds, wire brush;
- penosital;
- refined gasoline, talcum powder, brush.
Instruction
Before you begin cleaning your suede shoes, you need them to dry. Otherwise the wet mud will soak into the fluffy, soft material, and in this case you will have to put a lot of effort to get rid of contaminants. Small stains can be removed with a rubber brush (you can substitute a school eraser or crumb of white bread), it should be soft enough not to damage the material, and at the same time tough enough to cope with the pollution.
Suede shoes is quite simple to clean if first, hold them over steam and then brush with a special brush for suede. Heavily soiled shoes can be cleaned with soapy water, which added a few drops of ammonia. After the shoes are cleaned and dried, treat them with water-repellent tool for this type of material.
Shoes brown suede should be cleaned with a sponge or brush dipped in fresh tea leaves, it not only will help to cope with stubborn contamination, but also greatly refresh the color of the Shoe. After the sediment dries, clean it with a stiff brush.
As cleaning products for suede shoes are ideal penosital, which tend to deeply cleanse the nappy material. After the processing of the tool and drying your shoes re-acquire a bright and deep color.
Spots formed on suede shoes can be removed if you RUB the contaminated area with a cotton swab dipped in the purified aviation gasoline. Similarly, it is possible to remove random grease stains. In this case, copes talc, sprinkled on the pollution and gently RUB, brush off the talcum powder, and pour a new one. Leave the shoes alone for a few hours away from the batteries and other heating appliances, then brush rubberized brush.
Advice 3: What are summer boots
Summer boots - a delightful novelty from designers. They are at fashion shows for more than one season. But, unlike past years, when the actual was considered to be lace and woven models this year the actual a variety of options.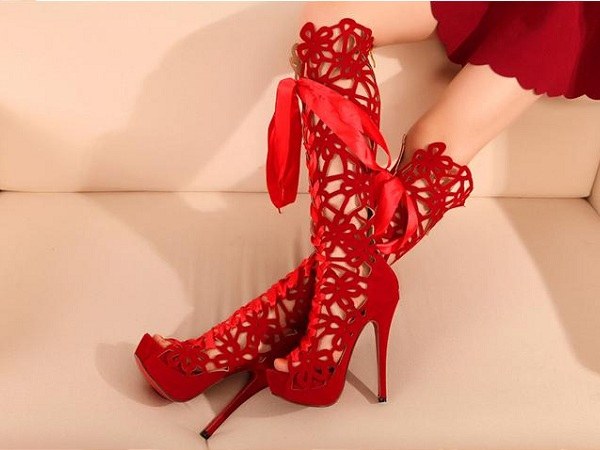 In the new season of the beautiful half of humanity will be completely covered by the new fashion wave. Fashionista experimenting with summer boots in a small hole (often referred to as knit or lace boots) and create different ensembles.

First of all, summer model boot must be open. This rule should be adhered to for reasons of hygiene and in order not to suffer from the heat. New designer boots fully meet these requirements.


Boots gladiators


In the new season the actual boots that are called gladiators. They represent the abundance of straps that reach the knee. A big part of summer fashion boots have a stable heel. But those who prefer elegant shoes, you can find a good pair of thin heels.


Flat sole


Excellent options, made on a flat sole, perfect for walking in the Park with the dog or the rest of the sea. Not so long ago, trendy boots ran only from laces and thick yarn, now in stores you can find models created from denim and fabric. On any choice!


Actual materials and colors


The designers promise that the new season will become the actual natural materials: cotton, satin, and leather. Boots cowboy style, lightweight boots, ankle boots made from soft suede material will be in fashion.

Elegant satin and silk models with a high ankle look great with a cocktail or evening dress. And the options that are created from denim and cotton, more suited to a style called military.

The new season will be the prevailing boots, designed in bright and vivid colours. But also relevant models of black leather. In fashion are the boots, Gladiator summer boots, as well as a variety of ankle boots in dark colours.


Lace and mesh boots


Stylish and intriguing mesh boots this season completely won the podium. Options in a grid on a low heel will look great on the girls dressed in casual style. Older ladies should pay attention to models made of perforated leather open heel and toe.

But at a dinner party or a romantic date on the sea should choose low model heels. Typically, such boots well fit leg and a generously decorated with gorgeous ribbons or ribbons of satin.

Lovers comfort is to choose a knitted lace boots. They do not need to lace up, to zip up. Like in the model with sundresses or shorts. It all depends on your preferences.