You will need
- hard brush;
- kitchen sponge;
water;
- soap flakes;
- a solution of magnesia;
- turpentine;
- talc;
- gasoline;
milk.
Instruction
To clean grey
suede
from dirt, first remove the remnants of dirt with a soap solution. To do this, 1 tablespoon of soap shavings dissolve in 1 Cup of warm water. With a stiff brush for your shoes gently in a circular motion to clean dirt, forming a foam. Wipe the product with a damp cloth. Now it can be drier.
Steam cleaning method of suede. The product within a few minutes (10-15) hold it over the steam. Then, using a stiff brush to clean it. At the final stage, wipe with a grey suede with a damp, clean cloth.
Mix a teaspoon of baking soda and warm milk also effectively cope with various pollutants. Mix these components in a ratio of 1 tablespoon per Cup. Special stiff brush, moisten in the resulting solution and circular movements apply the product. After that, wipe it with a damp cloth and send it for drying in a well ventilated room.
Heavily soiled areas on the grey suede can be removed with a special mixture. For its preparation mix 1 tablespoon of turpentine, 1 tablespoon of talc, 1 tablespoon of the solution of magnesia. With the help of a wooden stick, bring the mixture to a smooth consistency. The product from the grey suede first apply unboiled milk and using an ordinary kitchen sponge. After this pre-prepared mixture was put on the contaminated area. On top of pasta, put a few drops of pure turpentine. Once the tool is dry, remove residue with a stiff brush. The product was then wipe with a damp cloth. This procedure can be done several times until the complete disappearance of contamination.
Grease stain on suede can be removed with the help of talcum powder and gasoline. For this contaminated, soak with a cotton pad (swab) a small amount of gasoline. On top sprinkle with talcum powder and wait 20-30 minutes. With a stiff brush to remove left overs.
Advice 2: How to clean faux suede
Faux suede – new generation of cloth is a polyester on the cotton with a Teflon coating. This is a very durable, wear resistant textile fabric, which is easy to wash.
Instruction
Remember to bring with faux suede oil and grease, it is necessary to use only dry cleaning. To do this, use turpentine.
Remove blemishes from vegetables and fruits soap suds with a sponge.
Prepare a mixture of detergent and methyl alcohol (take a glass of water and add 20 ml of alcohol). Remove stains from alcoholic beverages to this mixture. To remove beer stains, use the same composition, but reduce the amount of methyl alcohol (a glass of water pour a teaspoon of methanol). Wine remove with a sponge soaked in vinegar solution with detergent.
To get rid of stains from coffee, tea, milk, use 10% ammonia diluted in soapy water.
Scour marks from a ballpoint pen, Shoe Polish, bitumen, tar, turpentine oil.
Clean stains from oil paints are cleaned with turpentine.
Remove stains from cosmetic means with a solution of washing powder. For stains from nail Polish, use a special solvent for varnish.
Difficult stains remove with a mixture of alcohols. Take 90% ethanol and 5% ammonia.
Clean fresh stains on a sheepskin coat of artificial suede, just prisypaya the stain with starch or semolina, so no stains remain on the fabric. Dirty place to RUB a soft brush dipped in a mixture of glycerin, ammonia in equal proportions 20 g with the addition of a teaspoon of borax, and 450 milliliters of water.
Clean clothes made of artificial suede with the help of the steam cleaner. The steam raises the pile and cleans it from dirt and odors. For local spots using special erasers or rubber curry brush. Can be cleaned with a solution of warm water and shampoo. Cleaning movements make in the direction of the pile. Remove the soap residue means a damp cloth and moisture with a dry cloth.
To clean a sofa made from faux suede and you can wet vacuum, by typing in a tank of water solution of detergent.
Remember, self-cleaning artificial suede, you can make mistakes that worsen the condition of your things. It is better to trust professionals and take the thing to the dry cleaners.
Advice 3: How to clean suede shoes
Ladies prefer shoes made of suede, these shoes look elegant and chic. But most of the ladies walk past suede Shoe, standing on the shelves of the store. This is due to the fact that women do not know how to maintain and clean such shoes. Considering some tricks, you will be very happy to wear shoes suede, is not fear that can not cope with pollution.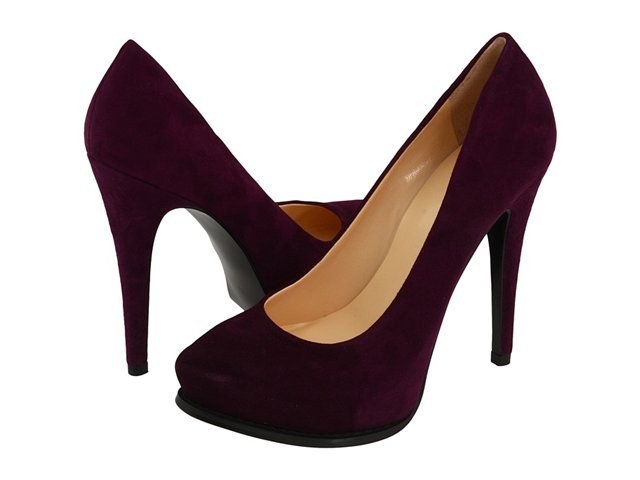 You will need
- a rubber brush or a school eraser;
soap, ammonia, brush, water repellent agent;
- coffee grounds, wire brush;
- penosital;
- refined gasoline, talcum powder, brush.
Instruction
Before you begin cleaning your suede shoes, you need them to dry. Otherwise the wet mud will soak into the fluffy, soft material, and in this case you will have to put a lot of effort to get rid of contaminants. Small stains can be removed with a rubber brush (you can substitute a school eraser or crumb of white bread), it should be soft enough not to damage the material, and at the same time tough enough to cope with the pollution.
Suede shoes is quite simple to clean if first, hold them over steam and then brush with a special brush for suede. Heavily soiled shoes can be cleaned with soapy water, which added a few drops of ammonia. After the shoes are cleaned and dried, treat them with water-repellent tool for this type of material.
Shoes brown suede should be cleaned with a sponge or brush dipped in fresh tea leaves, it not only will help to cope with stubborn contamination, but also greatly refresh the color of the Shoe. After the sediment dries, clean it with a stiff brush.
As cleaning products for suede shoes are ideal penosital, which tend to deeply cleanse the nappy material. After the processing of the tool and drying your shoes re-acquire a bright and deep color.
Spots formed on suede shoes can be removed if you RUB the contaminated area with a cotton swab dipped in the purified aviation gasoline. Similarly, it is possible to remove random grease stains. In this case, copes talc, sprinkled on the pollution and gently RUB, brush off the talcum powder, and pour a new one. Leave the shoes alone for a few hours away from the batteries and other heating appliances, then brush rubberized brush.
Advice 4: How to clean the carpet with traditional methods
Many homes on the floor are carpets, because they are quite functional. They are warm, comfortable, bring the interior color, or, conversely, calm him down. But carpets are considered to be storage dust, sand, hair and unwanted germs. Ordinary vacuum cleaner is not always cope with the dirt and hair that settle in the fibers of the carpet.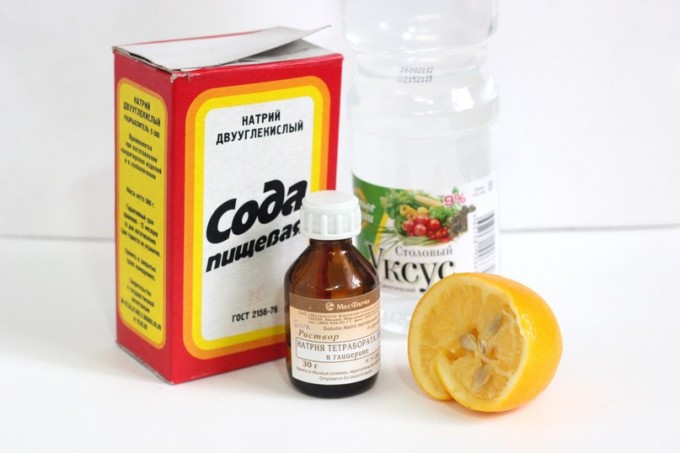 Carpet cleaning services in cleaning many companies simply can not afford, have to cope on their own. Here are a few rules to follow when self-cleaning carpets:
Do not use hot water. Wash carpets only cold or lukewarm water.

Clean and vacuum carpet only in the direction of the pile. So it will remain soft and bright.

Remove fresh stains immediately, because the old can not bring at all.

Chemicals for cleaning are suitable only for synthetic carpets. Natural carpets such means can hopelessly spoil.
How to clean the carpet at home?
The most common way to clean the carpet with salt or sawdust. Take fine salt and spread it on the carpet. Then actively scrubbing brush and wet're sweeping a broom. Repeat this procedure until, until salt remains white. At the end of cleaning vacuum clean carpet.
Environmentally friendly and very effective method of carpet cleaning is a cleaning sauerkraut. It will light stains, will wash the dirt from the depth of the pile and freshen the color of the carpet. For this method take sauerkraut without vinegar, squeeze it and scatter on the carpet. Then clean the carpet with a brush along with cabbage. If the cabbage has become dirty, collect it in a colander, rinse under running water and use again. When the cabbage will stay clean, take it away. Leave the carpet a little dry, and then vacuum.
In winter, the carpet can be cleaned on the street in dry snow. Just place a carpet on the snow, sprinkle snow and sweeps with a broom. In wet snow is not recommended to lay the carpet because it just gets wet and all the dirt will remain inside the fibers.
To refresh the color of the carpet, use ammonia or citric acid. To do this, dissolve the ingredients in water in a ratio of 2 teaspoons to 1 liter of fluid. Then brush clean the carpet and allow it to dry.
How to remove stains from the carpet
Universal tool for removing spots from carpet can be done independently, simply mix the 7 pints of water, three teaspoons of detergent for dishes and a quarter Cup of vinegar and ammonia.
Stains from fruit, red wine and blood can be cleaned with cold water. Add a tablespoon of ammonia in a liter of water and wash the stains.
Stains from tea, cocoa or coffee can be washed off with cold water and added to glycerin.
If the carpet dug through the mud – leave it, let it dry, later vacuum.
Chewing gum, drops from wax and paraffin can be removed simply by freezing them. Attach them to the ice, and then remove them.
The grease stain on the carpet and sprinkle talcum powder, chalk or sawdust. Then cover it with the paper blotter and proutyuzhte.
If the stain is already dry – store it with glycerin and leave overnight. In the morning rinse with soap and water.
Look after your home as for themselves. And then he will please you with comfort, cleanliness and freshness.