You will need
Notepad or notebook, pen.
Instruction
First of all, think and decide – and whether you need it? And why do I need? Personal diary is a secret, which is owned by only you. It's your best friend and personal therapist. And after some time you can publish excerpts from his Internet blog.
Purchase in store a notebook or diary at your discretion. Choose a diary that there was less extraneous printed labels. If you it does not hurt when filling – you can choose any. If you are afraid of the amount you have purchased a notebook ("how did it all to fill!") – take to begin with a small number of pages. That is to say – for the sample.
How you will record is your own business. But there is nothing wrong if you will not so often have to turn to the diary. Write several short sentences on the characteristics of the day. You can do a detailed story about the event exciting for you. Before each entry, put the date – this will subsequently allow us to determine the time that you spent on the solution of a problem.
Decorate your diary. Write different paste, apply pictures, attach pictures or newspaper clippings. Your diary can be like a small encyclopedia of your personal life. If you wish, but keep it in a safe place.
Record in a diary the story of his birth, the family history. Can enter dreams or interesting stories, anecdotes, songs, poems, aphorisms. It is possible that you have a certain opinion of some people – write it down. If you are tormented by any problem or anger – it all pour out on paper. This will be a little easier, and after some time you will remember what happened and learn a lesson.
Human memory may fail you, the Internet blog not to work, but the diary will never let you down. With it, you remember the past and not very happy moments of your life.
Advice 2 : How to pregnancy diary
Pregnancy is the most mysterious and amazing period in a woman's life. Every month gestation of a baby expectant mother observes various changes in your body. The first suspicions of pregnancy, the beginning of morning sickness, the first ultrasound, wiggling unborn baby the woman it seems that all these events she will remember forever. However, after the birth of a child is usually quickly forgotten. Therefore, all events associated with pregnancy, it is better to record in a special diary.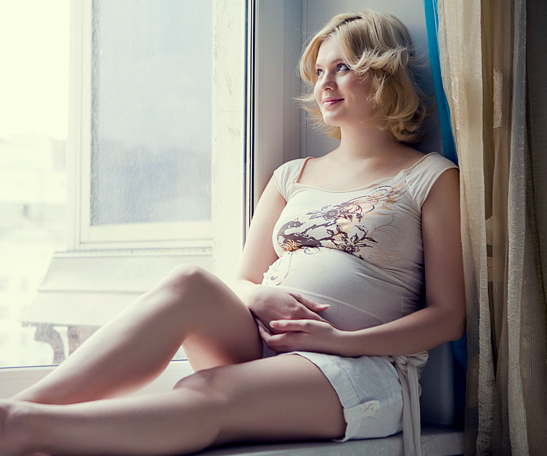 Instruction
For journal you can use as a special journal for pregnant women, sold in many specialised stores for expectant mothers, and ordinary notebook.
Record in your diary of pregnancy, the date of your last menstrual period. It is needed in order to know the approximate date of upcoming birth. Tell us about the day you realized that she is pregnant, write down what feelings and emotions you experienced. Don't forget to write about the emergence of symptoms such as fatigue, nausea, changes in taste preferences. Indicate in the diary of its original weight and abdominal circumference.
Each week of pregnancy you will notice a variety of changes that will occur within you. Be sure to tell about them in your diary. Highlight the most important, in your view events: the first news of pregnancy, the first push of the baby, the baby things, the first birth pains.
Write down how you feel, how your mood changes, what factors affect it. Enter in diary of pregnancy date of first ultrasound, tell us about your emotions in the moment when you first saw your baby on the monitor screen.
Don't forget to fix the date of the first fetal movements. Tell me in a diary about their assumptions and feelings associated with sex of the future baby. Include information about weight gain. In the last weeks of pregnancy write about all their experiences and expectations of childbirth.
What style will filled your diary pregnancydepends on you. You can fill it in the form of simple news or conversations with your future baby. Write down all your joys and anxiety. Don't worry about the correctness of the wording, because the diary you are for yourself, not for the public.
Rereading your diary pregnancy in the future, you will again be able to relive one of the brightest and happiest periods of his life.
Advice 3 : How to keep a diary of the child
For loving parents become valuable even the most insignificant details of a child's life. Keep information about his childhood will help a special diary in which to record information about the growth and development of the child.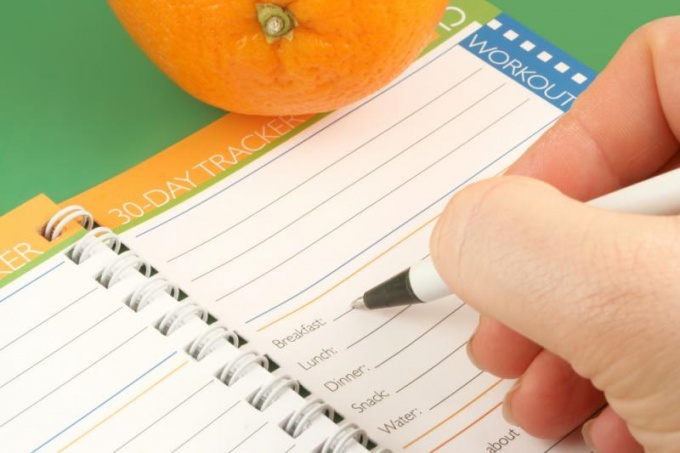 Instruction
Select notebook for journaling. In book and stationery stores, you can buy ready-made model, but the diary you can
do
independently of diary or album. Importantly, the format of the notebook was easy for records and to be able to paste or insert pictures. You can make your own, sticking to the cover photo of a child or another pleasant picture. If you want you can do the electronic version of the journal.
Date every entry. Subsequently, you will be able to correlate the information with specific age of the child.
Start recording with the desired to you now. It can be the birth of a child, pregnancy or even the time when you began to plan the birth of a son or daughter. As an illustration, you can select not only photos of your family, but also beautiful pictures from magazines. If you can draw, take advantage of this at registration.
Record not only the dry figures about the change of the height and weight of the child, but the various anecdotes and situations. Also you can discuss your experiences. But do not forget that kids album is not your personal diary. Subsequently, it will be able to read the strangers and the child in a more adult.
If you invite guests for the first birthday of the child, highlight the page in your diary for writing wishes. The holiday child, of course, will not remember, but you and he will subsequently be interested to read the records of relatives and friends.
Give the father the opportunity to participate in the drafting of the diary, if he wants to. In such a situation you will look at the child from the point of view of both parents.
When the child begins to speak, his first record phrase and interesting conclusions. Subsequently you'll like this one.
Advice 4 : How to keep a personal journal
Personal diary — a kind of analysis yourself. After all, looking back on his past, studying their behavior in certain situations, you can analyze and determine how to properly behave in the future. But many have the question how to keep a personal diary. Some are of the opinion that to write you need every day, others do not know what to write about every day.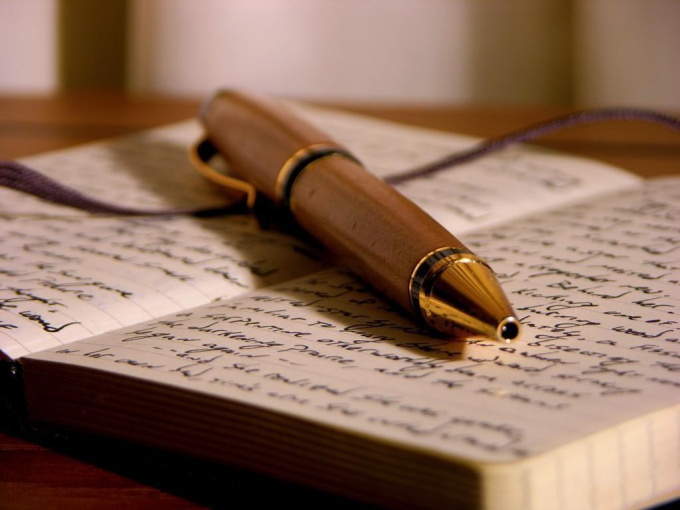 What a personal journal to choose
Before you start keeping a personal diary, you need to decide on his option. There are 2 types of blogs:
Manuscript.
A blog on the Internet.
Handwritten personal diary known since ancient times. Women for many centuries have recorded their personal experiences in notebooks, which were hidden from prying eyes.
XXI century gives people the opportunity to go beyond the classical journal, and offers to create it on the Internet. If necessary, your diary on the Internet can be shut away from strangers. In extreme cases diary, you can create some alias. The advantage of Internet blog is getting a chance to post any pictures, music or videos. With deep feelings or problems, the author can ask advice from other creators blogs.
How to apply for a personal diary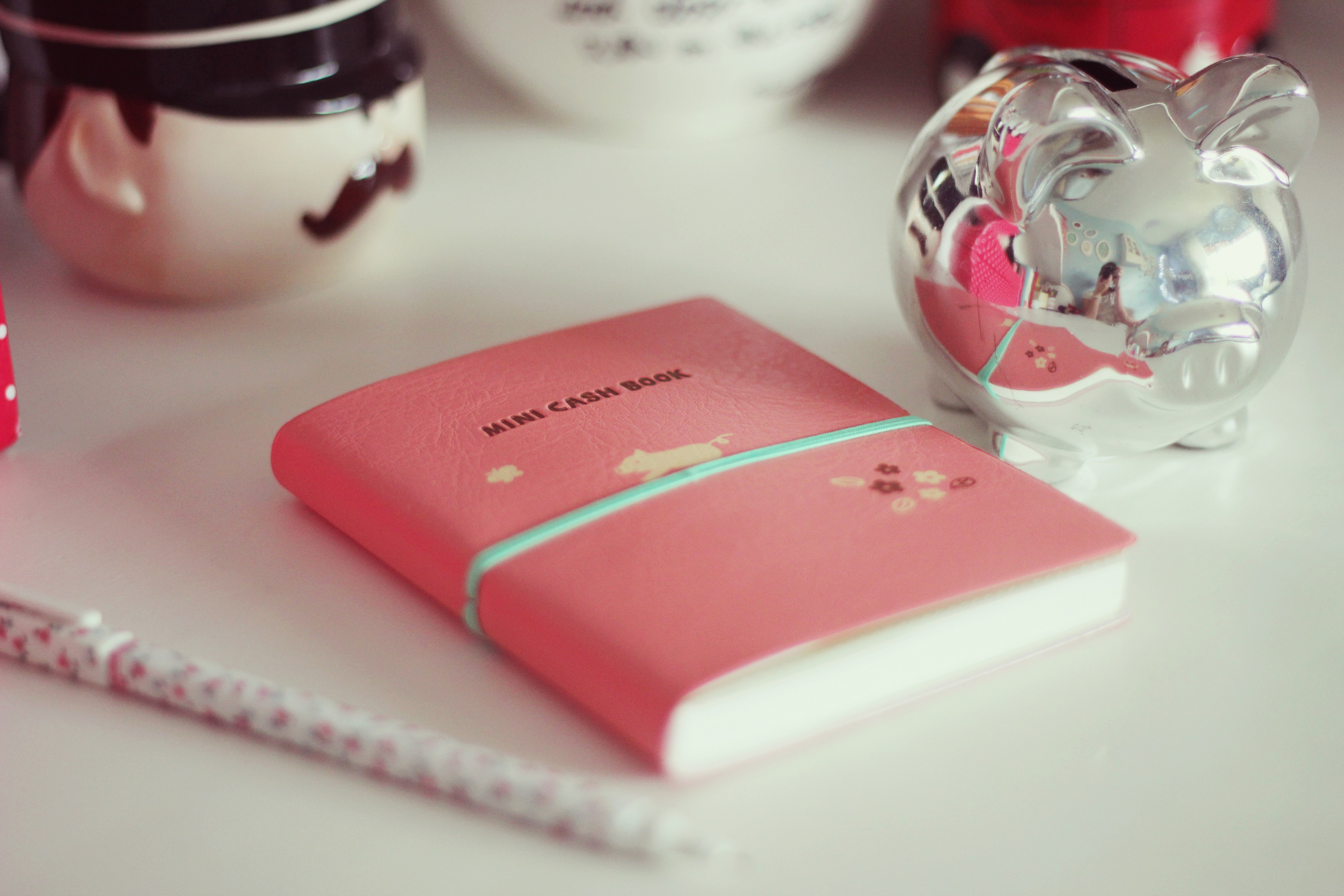 Another advantage of a handwritten diary is that it can design for every taste. Recording it is possible to do colored pens, markers. Interesting thoughts to mark with a highlighter or place in the frame. Any fantasy author will be realized. If necessary, you can paste interesting news clippings, photos or pictures in a personal journal.
Worth to buy some notebook with lock, or on the button. Let it be more expensive than a normal notebook, but he will remain in the host for years to come.
After buying the notebook, you should purchase a material for the cover. For example, a felt. You can buy it in many shops and a huge choice of shades will allow you to pick the perfect one for yourself. Cut out a felt cover, sew the pockets to the notebook held. The cover can be glued flowers, angels or crystals. You can create a masterpiece.
Preferably on the cover or the first page to make a special pocket. It will hold memorable photos or notes, which ever will be in the hands of the owner.
How to keep a personal journal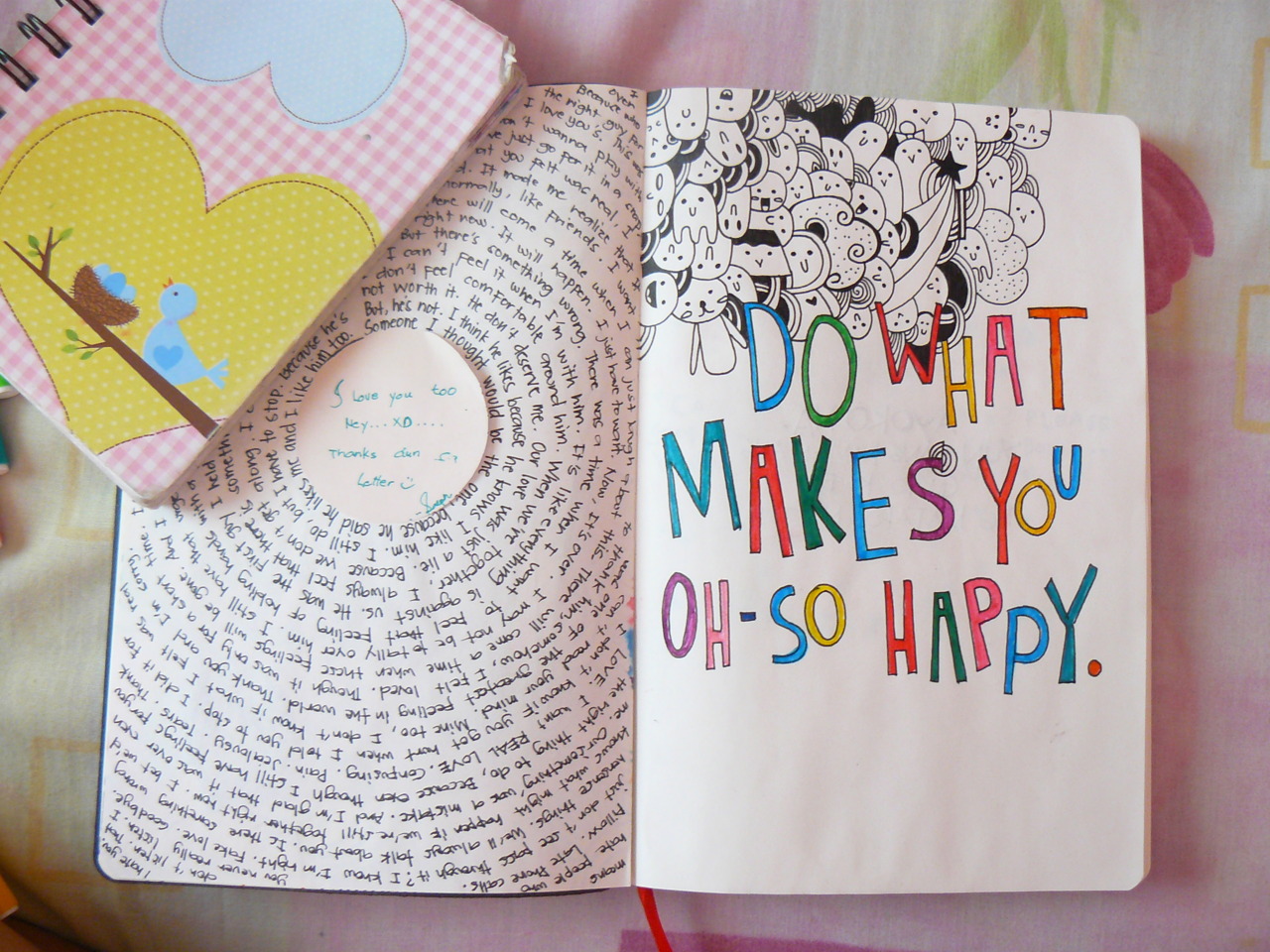 In a personal journal you can do any recording. Do not be afraid that someone will read it. After all, it will be stored in a place inaccessible to others.
Journaling should be constant. Even if the day never happened, it is necessary to make at least a couple of lines. If you have no thoughts what to write in there, please refer to the following tips:
Don't be afraid to write down all your thoughts. Let the part they will seem strange and incomprehensible. But then these records will help you analyze yourself.
Write down all your feelings, emotions and experiences. This is especially true feelings of love to male. Maybe it will become Your husband in any conflict situation, these records will help you remember all the feelings that have been tested by this man in the beginning of the relationship.
If You can remember any dreams at night, record your sleep and the state of him after waking up. These entries in the personal diary will help to sort out their internal problems. To determine why a particular dream I had.
Try to write down as many positive thoughts. Because after rereading them, my heart is again good. But do not be afraid to vent his sadness. After all, a personal diary is Your friend You can tell everything. Such records will not keep the sadness, anger and longing and not to dwell on any problems.
But it is not necessary to turn your personal blog to your foes list, their actions and problems with them. Constantly making such recordings and re-reading them, You simply will again be mad at the person. And the enemy must be forgiven.
Advice 5 : Food diary: rules of engagement
We all know about the benefits of a healthy lifestyle. Of course, it is not always convenient to keep a food diary and exercise. However, the use of this self-discipline is certain! In the process of weight loss very important to control not only your diet but also exercise. Moreover, it should be done every day. With this approach, you will be able to maintain a healthy way of life.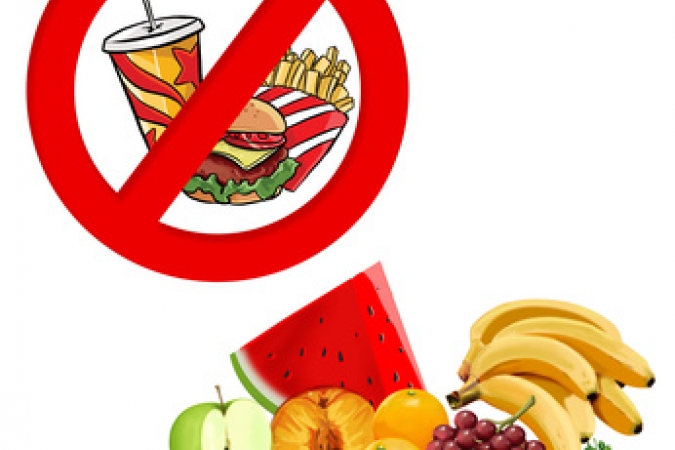 How to keep the diary a healthy way of life? Below we discuss the secrets that will help you cope with this task!
1. You need to include all foods and drinks that you consume during the day. It is desirable to measure them in portions. This means writing down the butter, which you smear on a bagel, cream and sugar in your morning coffee, soda. It should be noted, even those pieces of food that you taste when you cook dinner. Be honest with yourself and accurately record everything. Because of this you will be able to detect when and what to move.
2. Mealtime plays an important role. Try to write everything down immediately after a meal. So, you will forget that it consumed during lunch or dinner. Also note the duration of the meal and time. Consider snacks. This indicator will help to adjust your eating habits and diet.
3. The convenience of a diary. Filling of the food journal should be a simple task that will not take much time. Some people find it easier to use a special app on your smartphone. Most importantly, you need to keep a diary every day. A method of recording data plays no role in the end.
4. Record your level of hunger. You can use a special scale, where 1 is very hungry and 5 being completely full. This will help to understand the cause of hunger. Maybe you eat out of boredom or physical activity require more calories. This approach will give you the opportunity to understand their feelings and deal with the mindless absorption of food.
5. Review your food diary at the end of the day. Self-criticism will help to create new habits. You can use this information to determine your tasks for the next day. For example, you may find that at a long break between meals, you become irritable or depressed. As a result, this leads to overeating. We hope that our article will be useful for you and help you as quickly as possible to achieve the desired weight!