What a personal journal to choose
Before you start keeping a personal diary, you need to decide on his option. There are 2 types of blogs:
Manuscript.
A blog on the Internet.
Handwritten personal diary known since ancient times. Women for many centuries have recorded their personal experiences in notebooks, which were hidden from prying eyes.
XXI century gives people the opportunity to go beyond the classical journal, and offers to create it on the Internet. If necessary, your diary on the Internet can be shut away from strangers. In extreme cases diary, you can create some alias. The advantage of Internet blog is getting a chance to post any pictures, music or videos. With deep feelings or problems, the author can ask advice from other creators blogs.
How to apply for a personal diary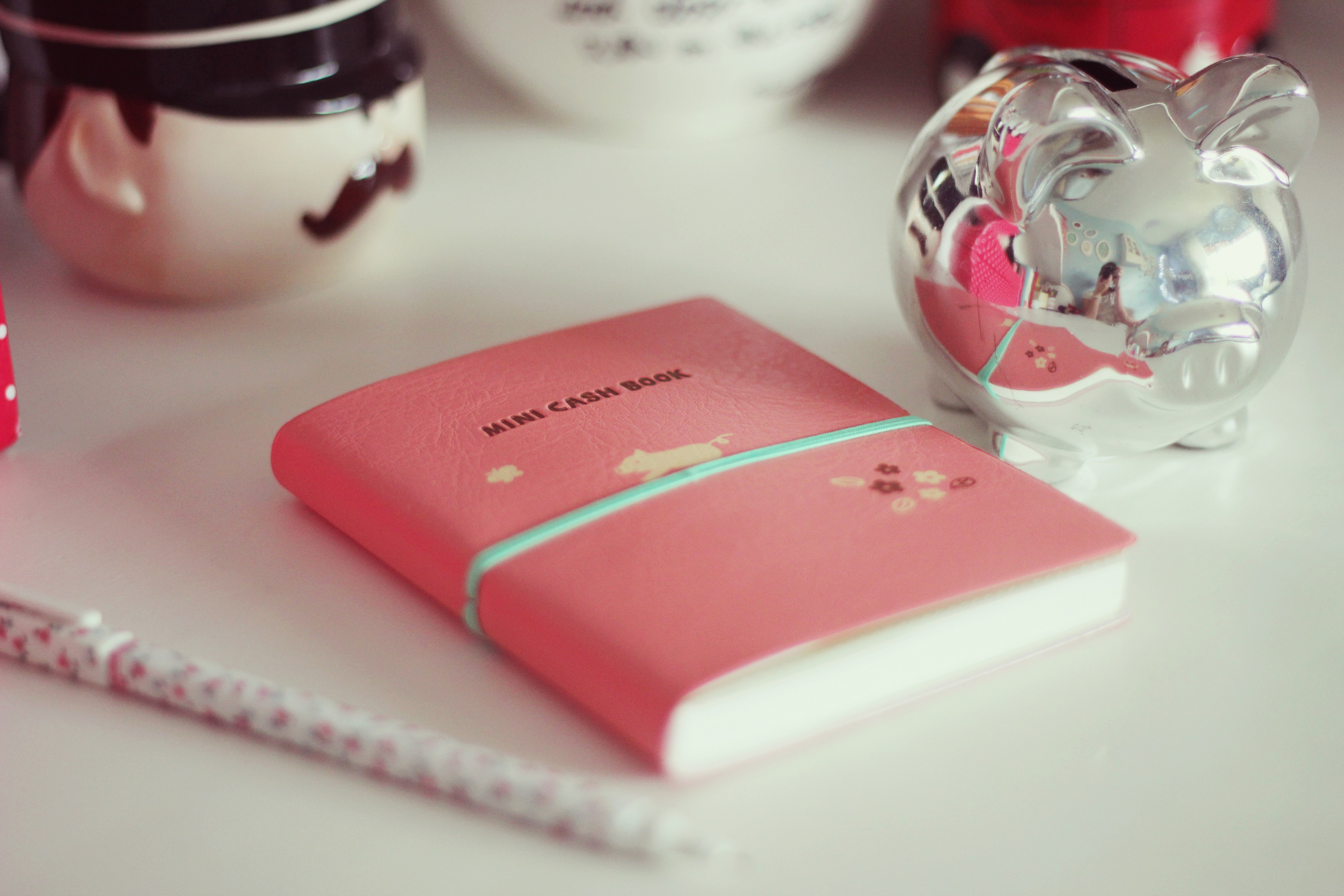 Another advantage of a handwritten diary is that it can design for every taste. Recording it is possible to do colored pens, markers. Interesting thoughts to mark with a highlighter or place in the frame. Any fantasy author will be realized. If necessary, you can paste interesting news clippings, photos or pictures in a personal journal.
Worth to buy some notebook with lock, or on the button. Let it be more expensive than a normal notebook, but he will remain in the host for years to come.
After buying the notebook, you should purchase a material for the cover. For example, a felt. You can buy it in many shops and a huge choice of shades will allow you to pick the perfect one for yourself. Cut out a felt cover, sew the pockets to the notebook held. The cover can be glued flowers, angels or crystals. You can create a masterpiece.
Preferably on the cover or the first page to make a special pocket. It will hold memorable photos or notes, which ever will be in the hands of the owner.
How to keep a personal journal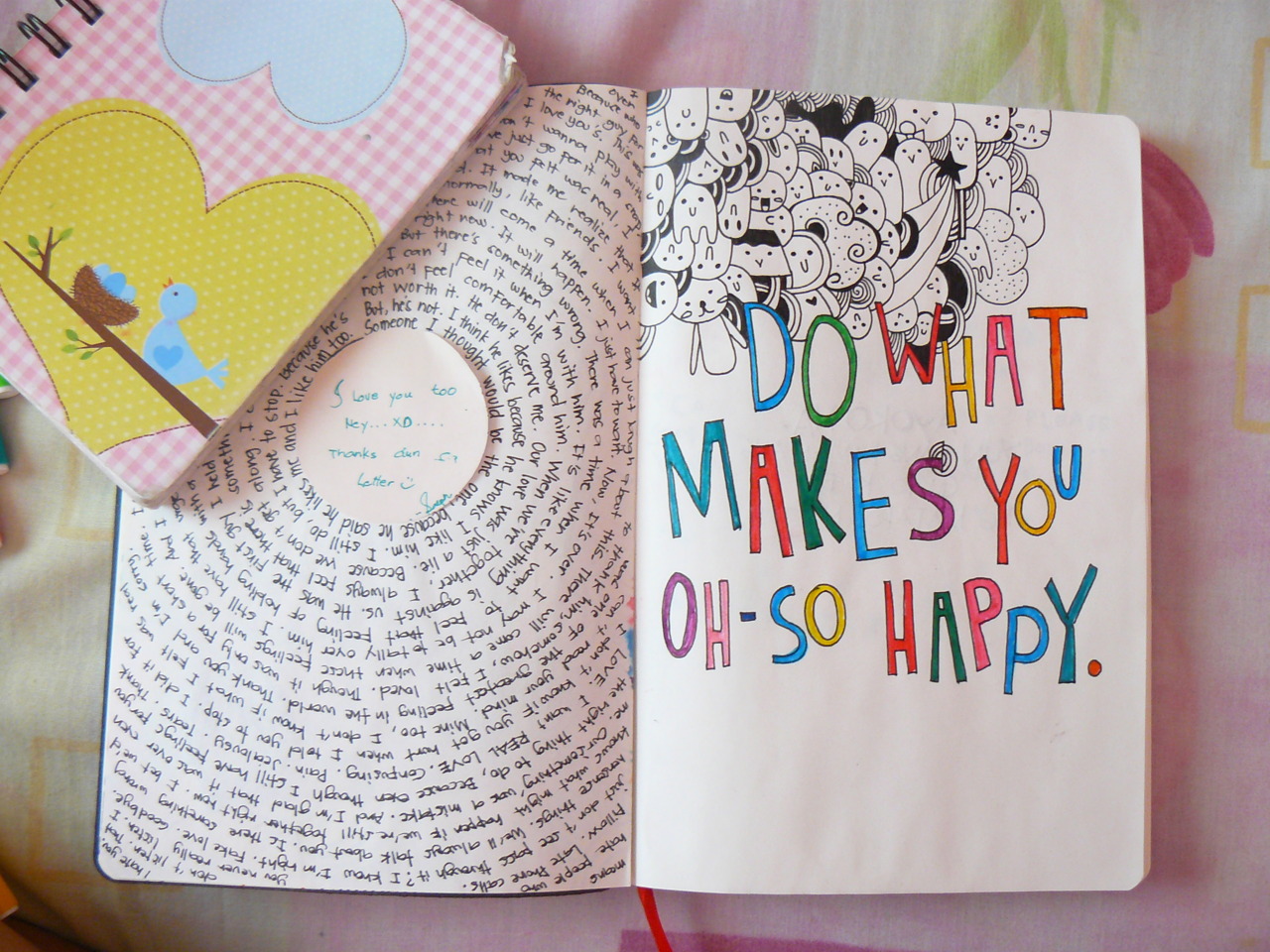 In a personal journal you can do any recording. Do not be afraid that someone will read it. After all, it will be stored in a place inaccessible to others.
Journaling should be constant. Even if the day never happened, it is necessary to make at least a couple of lines. If you have no thoughts what to write in there, please refer to the following tips:
Don't be afraid to write down all your thoughts. Let the part they will seem strange and incomprehensible. But then these records will help you analyze yourself.
Write down all your feelings, emotions and experiences. This is especially true feelings of love to male. Maybe it will become Your husband in any conflict situation, these records will help you remember all the feelings that have been tested by this man in the beginning of the relationship.
If You can remember any dreams at night, record your sleep and the state of him after waking up. These entries in the personal diary will help to sort out their internal problems. To determine why a particular dream I had.
Try to write down as many positive thoughts. Because after rereading them, my heart is again good. But do not be afraid to vent his sadness. After all, a personal diary is Your friend You can tell everything. Such records will not keep the sadness, anger and longing and not to dwell on any problems.
But it is not necessary to turn your personal blog to your foes list, their actions and problems with them. Constantly making such recordings and re-reading them, You simply will again be mad at the person. And the enemy must be forgiven.
Advice 2: What to do if you've been having these weird dreams
Sometimes people have strange dreams that leave behind a lot of questions without answers... what was the dream? Will the dream for the future life? How to get rid of the unpleasant dreams?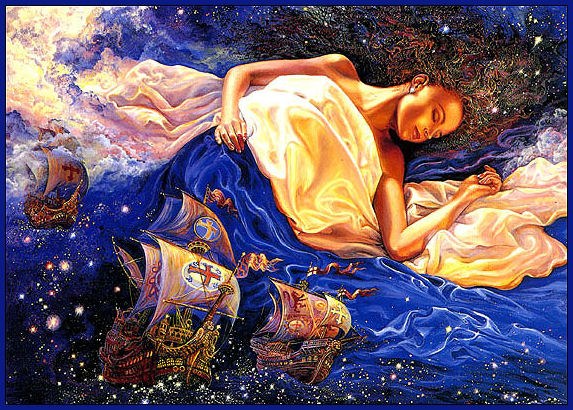 What is sleep and what affects it?
The human brain is a very strange and almost not studied the matter. In the head there is a lot of cognitive actions, control all the body and many strange things and processes: the effect of "de ja vu", subconscious actions, intuition, and finally dreams.
Where are
these color or black and white pictures and numerous images? How to interpret your sleep and what changes to expect? What to do if you have nightmares? Why dreams are often not remembered? People almost daily looking for answers not only these, but also on many other questions connected with dreams.
So what is sleep and where does it come from? A dream is the brain activity while relaxing the rest of the body. The whole day people gain experiences and emotions during sleep are felt. Many factors affect what he saw dream: mood, General fatigue, sexual satisfaction and even satiety. But if before going to sleep thirsty or hungry, the dreams will contain just pictures of food or water. For example, if you are thirsty, you dream that you drink and can't drink, or wandering the desert in search of water...
Should I trust my dreams?
Sometimes I start to dream very strange dreams, devoid of any meaning. Someone is trying to interpret your dream and find in it any sign or warning. These people study the numerous dream books, ask friends about the meaning of his dream. And then wait for changes and events, promised their sleep. Others simply try to forget about his strange dream. Believe it or not in the meaning of dreams is a purely each person.
Talking about dreams often slip such a thing as a "prophetic dream". There are people with a heightened sense of intuition. It thus often dream prophetic dreams, which are soon completely or partially true. This dream may be a dream of absolutely everyone. Prophetic dreams are sure to be remembered and come to mind both consciously and unconsciously. But it is not necessary for every dream a dream to think he's prophetic and wait for its execution.
In General, the nature of dreams is almost not studied, and do not blindly trust all dream dreams and look for signs of destiny. Of course, in some situations it happens that the dream gives some clue for further action, but it's better to trust your mind not during the holidays.
Advice 3: How interesting to arrange a personal diary
You always want to make your personal diary beautiful, colorful and inspiring. For it to become so, there are different ways of processing, they are very simple, but very interesting. The diary is individual and memorable.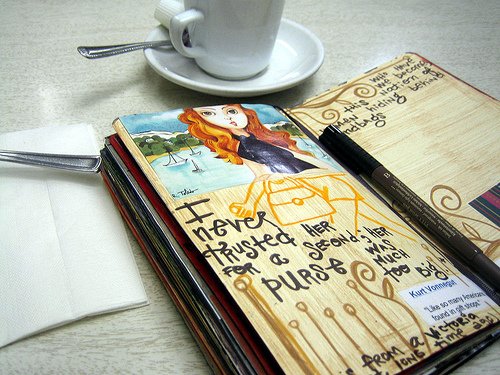 You will need
- scissors
glue
- magazines and Newspapers
printer
- stickers
- fabric
- designer paper
- pencils, pens and markers
- all bright, that comes to hand
Instruction
The beginning of the design lies in the title. To give the page personality, you need to think of an interesting title that will come to the subject of the page. Now, write down this title of a beautiful handwriting, which will look unusual and stand out among others. The header can also be cut out of a magazine or newspaper.
Now we need to fill the page. This can be done in different ways. The first method is the use of labels. This is the easiest option. Buy the stickers, select the best post on the page in a different order and position. These stickers can draw with markers or pens.
The second method is the use of printouts. Search the web for various inspirational pictures, print them and glue in the diary. It could be labels, images, and headings, and sketches, everything.
The third method is the use of pictures from magazines. Certainly, your home is a pile of old magazines, they can be excellent to use. There is a lot of interesting and beautiful pictures, tips, ideas. Cut out everything that seems interesting to you, stick in a diary and create themed reversals. Excellent tenderloin fit the theme: style, fashion, hairstyles, girly secrets, etc.
A great decoration can serve as colorful tapes, Scotch. They are best to glue the edges of the leaves, it allocates a page and makes it more bright and saturated. They usually are sold in handicraft shops and are quite inexpensive.
And, of course, do not forget about the paper for scrapbooking. Types of such paper huge lot on a variety of topics. In addition, this paper can be done even at home from ordinary paper, tissue and food wrap.
In order to diversify technology, which can be performed by making a diary, you can use different pieces of fabric. They immediately catch the eye and look very unusual, and even create some comfort. Of fabric you can cut the patterns, shapes, can write and even draw.
Well, to give substance and meaning to the diary, it is possible to paste inside different photographs, tickets of cinema, theater, receipts, and other memorabilia. Looking at them, you'll certainly be nice to remember the happy days. Or create a separate u-turns. Stick them in a strict order, you can even create a fancy calendar.
Another way is to use wrappers from candy and sweets. This option is good because the candy we love to wrap up in a bright, colorful, shiny packaging. It is just what can make your diary a lot of color and Shine. By the way, many of the wrappers feature a beautiful pattern, it's even better.
Applique is good, but the diary can't do without your drawings, so draw, paint, because it is a piece of your soul that you put into making the personal diary. Yes, and you can draw any picture, then how to find the appropriate image is not always possible.
And finally, use rhinestones, sequins, nail Polish. They can fill empty space, which often spoil the whole page.
Note
Best pages to do in one color, so they will look more harmonious.
Useful advice
Use the different arrows, emoticons, print, they make the diary more positive and cheerful.
Advice 4: How to decorate a personal journal
Personal diary is the most precious and sacred that we have. Share what you can't trust even the closest people. Everyone needs their personal space, the opportunity to be honest and this is a personal journal allows you to achieve this. Not surprisingly, such an important thing want to decorate. To make it easy, but unusual appearance will make the journal even more expensive.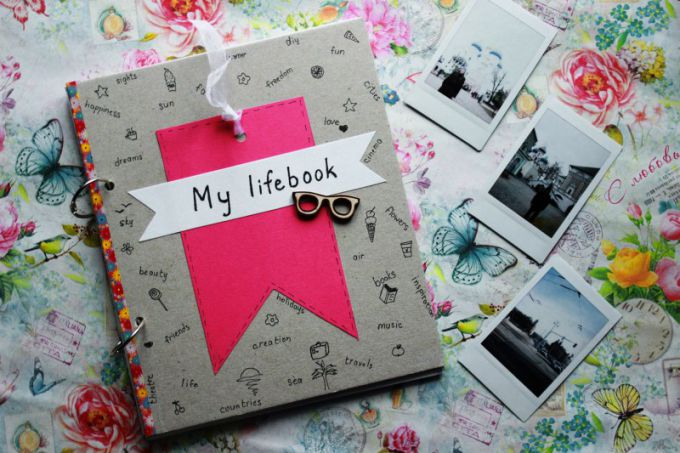 You will need
1. Photos and any other memorabilia that you can paste)
2. Paints, pencils, markers, pens
3. Glue
Instruction
To complement the illustrations, therefore, a great way to decorate your thoughts in the diary will be various drawings. Moreover, they are not worse than convey the mood of a person, his inner feelings. Use markers, paints, pencils, pens and even lipstick. You fit all that is important and can leave a mark on the paper.
Personal diary gathers the hopes, dreams, memories, and so fragments from the life is perfect for decoration. Put photo best friends, or distant countries, where long wanted to visit. Or you can make from the photos is a list of things you want to purchase.
In addition to the photos in a personal diary you can paste everything that happens. For example, commemorative ticket after going to the movies or herbarium (it is better to fasten with cellophane and duct tape). Can print something with the printer, and translate a variety of images from electronic format to physical.
Beautiful handwriting surely will adorn your entries in a personal journal. But in addition to carefully removing each letter, you can use various tools to record most of these letters. Here come to the rescue again colored pens, pencils or markers.
Note
At gluing of various things, consider how they will be kept in the diary, when he will be in the closed state.
Useful advice
Imagine that your diary is a little different from online diaries. There can be attached to record video, music or pictures, and your anything that you can cut and paste.