You will need
Dumbbells, kettlebells, barbell
Instruction
Use progressive load. Ie its gradual increase, due to the repetition exercises or by increasing the strength of the application (or weight lifted weights). The body will gradually adapt, the muscle growth will be noticeable.
Do 8 to 12 repetitions for each exercise. A smaller number of repetitions will only increase muscle strength but will not increase their volume. A large number of repetitions, more than 20, means that your chosen weight is insufficient and requires an increase. It needs to be such that you could raise it no more than 12 times.
Perform 6 to 9 approaches for each group of muscles. Optimal run time, such number of sets - 45 minutes.
During exercise you lose a huge amount of calories. So eat as much as possible every 3 hours. Muscle needs protein, which is protein food. Calculate the correct amount of protein according to the formula: weight in kg multiplied by 2,205. It will be your body weight in pounds and the necessary amount of protein in grams. I.e. with a weight of 80 kg to increase muscle mass will need 176,4 g of protein per day.
Eat foods rich in protein. This meat is chicken and pork (up to 20 g of protein per 100 g of product), eggs (6 g protein), cheese (25 g), seafood, milk (27 g protein per 1 liter), nuts and seeds. Include in the diet foods rich in fats. They are necessary for the synthesis of anabolic hormones govern the formation of muscle mass. Use avocados, vegetable oils and fatty fish.
Be sure to include in the diet foods that contain complex carbohydrates. Is grain bread and bran, oatmeal, potatoes, broccoli and spinach. They will provide the body with energy necessary for a good endurance exercise. Also, consume at least 300 grams of raw plant foods - fruits and vegetables. They help improve digestion and good absorption of building material for the formation of muscle mass.
Exercise daily for at least 4 hours before bedtime. Night stay will be full, at least 8 hours. It was at this time there is an active formation of muscle fibers. And be sure to drink at least 2 litres of pure water daily. This number is necessary for the normal process of metabolism and assimilation of proteins, fats and carbohydrates.
Note
It is necessary to enhance aerobic and General strength endurance, and prepare the ligaments, muscles and tendons for the upcoming training. The easiest and most affordable way such training is running (25-30 minutes 2-3 times a week), and developing exercise.
Useful advice
To gain muscle mass, first, you must eat a lot. At least every 3 hours. There are such things as anabolism – process of building muscle tissue, and catabolism – the breakdown of tissues into amino acids. Build muscle faster by eating fat. This is especially true of people slim build.
Advice 2 : How to gain muscle mass hand
In addition to the major layers of muscles, such as legs, chest and back, there are smaller - like hands. It is important to know exactly what exercises help to increase their muscle mass, and which are not. It is also important to respect a competent diet during the day.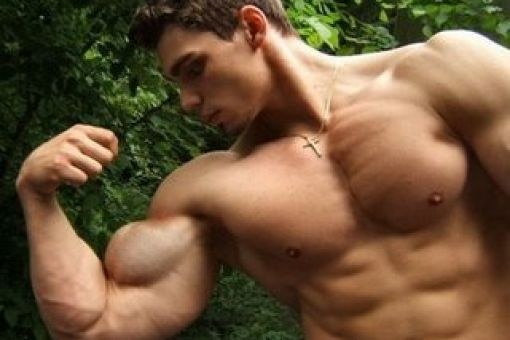 You will need
sports form;
- gym;
- rod;
- dumbbell;
- calorie diet.
Instruction
Perform each exercise for one basic exercise. It is good to gain muscle mass in the arms, you need to evenly train the entire body. With compound basic exercises you need to start every training. Train 3 times a week. 1 day do bench press on the horizontal bench. 2nd – squat with barbell on shoulders. In the 3rd – deadlift. Each exercise is performed in 5 sets of 10 repetitions each. They will help to start the growth of muscles like biceps and triceps. Also they are excellent to develop shoulder and forearm.
Elevate the dumbbells or barbell on the biceps. Next do the isolated exercises for the biceps. Get on the floor, keep your legs straight. Grab either a dumbbell or a barbell. Bend at the elbow a projectile so that it reached the pectoral muscles. Slowly return to its original position. Repeat this 10 times. After that, well take a breath and do another 3 sets.
Exercise your triceps on the flat bench. Then comes the turn trigavou shoulder muscles. Seated on a bench, head in one hand and lightweight dumbbell and get her back. Bend at the elbow the ball and lift it to the starting position. Perform 4 sets of 8-10 each.
Pull up on the bar and exercise on the uneven bars. If you are not able to deal with weights or health does not allow, then you will approach training with own weight. The first exercise is the chin – UPS medium grip to the chest and neck. Do at least 12 reps in 3 sets. In the same way exercise from the bars. Both of these shells will help you to gain muscle mass in the shoulders, forearms and triceps.
Monitor the flow of calories into your body. It is impossible to build up good muscles without eating adequate amounts of protein every day. Multiply your personal weight by 3 and you will get a daily caloric intake that you need for growth. Eat more cottage cheese, bananas, low-fat meat, fish, drink milk. Then progress will come much faster.
Advice 3 : How to gain muscle mass: a proven tool
One of the most common goals among the beginners who have come to train in the gym is to gain mass. This problem can be solved over a certain period of time, if you consistently follow a proven methodology effective with building muscle.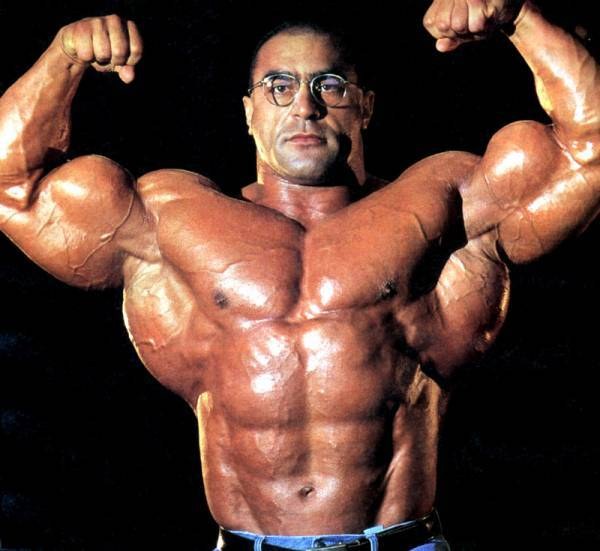 You will need
- gym;
sports form;
- enhanced diet.
Instruction
Join a gym. The only way you can get an exaggerated load of training with weights. That is high intensity training for 45-60 minutes will help you to gain muscle mass promptly. To do better only three times a week – Monday, Wednesday and Friday. Each of your training should not consist of more than 2-4 exercises.
Exercise for thigh and lower leg in the first training day. The first of these – a squat with a barbell. After you complete 5 sets of 10 times, take a breath and walk down the hall. The second exercise is the donkey raises with a barbell on the shoulders. Run 15 risers and three sets. And finally, do lunges with a barbell at the rate of 4 sets of 12-15 times.
Study of the pectoral muscle in the second day of class. The best exercises for this problem: the bench press, the layout of dumbbells lying and a press of a bar standing up. Performing on the basis of 5 sets of 10-12 times each, you will be able to quickly develop all thoracic departments.
Pay great attention to the muscles of the back, because with legs they make up 2/3 of all muscle fibers. For this task it is advisable to perform the deadlift, pull on the bar and pull yourself on a special simulator. Perform these three exercises based on the same principle: 4-5 sets of 10 times each.
Make amplified balanced diet. You need to eat about 5-6 times a day every three hours. This will help to ensure a constant flow of all the important trace elements for the growth of muscles. In your regular diet should include foods like chicken, buckwheat, oatmeal, eggs, fish, cheese, bananas. Prepare food a day in advance and spread it around in equal portions.
Note
The key to fast muscle growth – permanent increase to additional weights (cargo, pancakes) to the weights that you do. Try to do this every week. Then the progress will not keep itself waiting.
Useful advice
Always warm up well before each workout. Do not forget also about stretching the limbs after the training. This will help to restore muscles and prevent injury.