Instruction
When selecting style wear, you should consider several factors. First, the profession. If women say goodbye to some of the liberty style in the office, a man in a rumpled cotton - very fashionable - pants becomes the first candidate for dismissal in companies with strict dress code. Secondly, shape features. Men of small stature should choose a longitudinal line, pulling the figure up; full - to adhere to the same rules and to avoid bright colors, emphasizing the problem areas. Furthermore, the narrow clothes can afford only representatives of the stronger sex with a perfect figure. Too slim tight outfit making quite subtle. The rule for all types of shapes - clothes should sit perfectly and be the right size. Otherwise, the man will look like a teenager who has outgrown their britches, or, conversely, wearing a suit from my dad's shoulder.
Look at fashion magazines for men or websites dedicated to latest fashion trends. There will certainly be a page for the stronger sex. Notice what style of clothing is now the most popular. Find photos and imagine how these things will sit on you. Go to the store and find a similar model in a variety of variations and colours. Most likely, you will be able to find something that is perfect for you.
Should take things slow and stay on the ground approached the style. Try a few - casual, business, sports. Each of them is appropriate at the time. In the wardrobe of men should not be exactly the same things. Buy clothes of different styles, but similar in color and appearance models. Then not only will you look fashionable in any environment, but also be able to combine items, creating something completely new.
If you have chosen your style of dress but want something special, use accessories. Glasses, watches, scarves, hats, exclusive shoes are able to give even the most ordinary suit of charm and sophistication. To pick them up is even better than the outfit. Accessories shall match color of at least one article of clothing.
Advice 2: How to choose a man my clothing style
There are cases when a man wants to look
stylish
and attractive, but doesn't know where to start shaping your own style, and from which models
of clothes
for him is a start. First and foremost, man should realize which styles are the most suitable to his character and way of life, and in accordance with this form his everyday look. In this article, we will describe the most common and versatile styles
of clothing
common among men.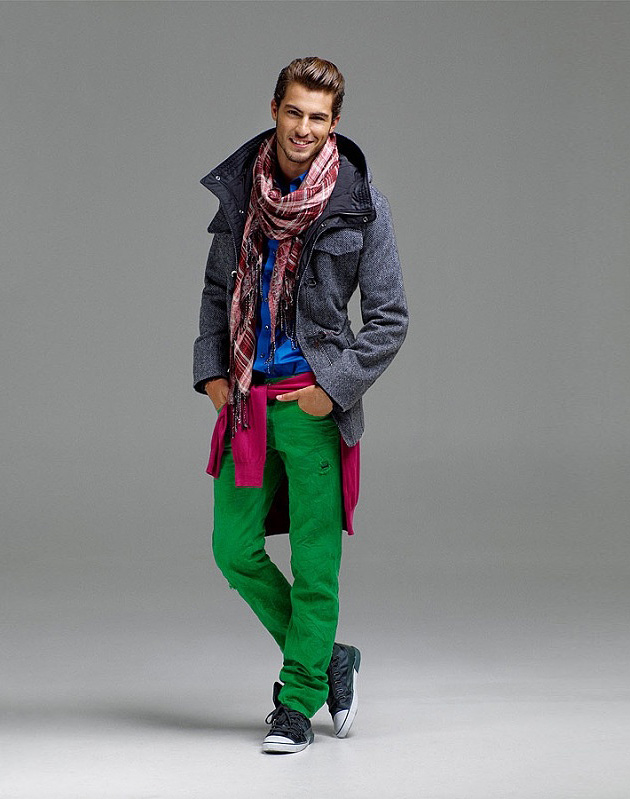 Instruction
The choice of style depends on what you are working on and what is your main pastime. Students and representatives of non-formal and informal professions can choose casual clothes, including jeans, pants, plaid shirts, sweaters and sweaters with V-neck. Accuracy and intelligence are the key points of this style. Sticking to a similar style, you can easily go from business clothes to the club, replacing only a few accessories.
The enduring popular classic style – suits, ties, white shirts, vests, shoes, classic trench coats and coats. This is a more business and formal appearance suitable for people who have achieved in life is something serious and meaningful. The key point of the classical style should be the quality your clothes should be expensive and durable to give you a unique charisma.
Creative people not thinking my life without extravagant Hobbies and unusual professions – including artists and musicians can choose the style, focusing on their own bright individuality. It is permissible skinny jeans, vintage and vintage shirts, cravats, sweaters, sweaters with bright prints. Attractive and reasonable eclecticism will complement your creative image.
If you want to look like a human, watching all the fashion trends and wear the most current and fashionable items of clothingthat are most often found in the collections of fashion designers in recent seasons.
Athletes and people seeking to get the most from the rapid pace of city life, you can choose from dynamic and sporty style clothes, wearing sneakers, cargo pants, sports vests, t-shirts, glasses and other accessories. Loose cut things, ease and sexuality – the basis of this style.
Note
From how we look, how perfectly created our image depends very much, especially the relation to us of friends and completely strangers. How to find your style of dress to be in harmony with myself and to please others? We should not think that by choosing once your clothing style, you become hostage to it for life.
Useful advice
Each person has their own idea of style depending on the age, nationality, work, circumstances, the mood depending on it we may dress differently, choose your style easy, the main thing – to know the characteristics of the main styles in the fashion world. Every woman who chooses this style should be a little black dress, elegant and simple clothes of astonishing modesty and at the same time giving a chic.
Advice 3: How to choose the style man
Men's style clothes is no less important than women's – from the image of a man depends largely on his career, personal life and level of self-esteem and self-confidence when communicating with other people. Selecting the image and choosing the most suitable clothes, the man needs to follow a number of criteria that will help you make the right choice. On these criteria we describe in our article.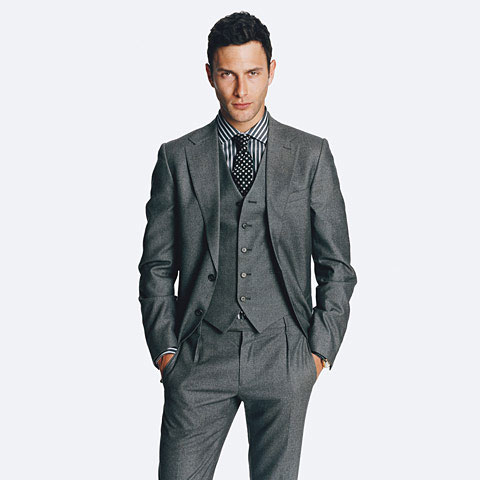 Instruction
When choosing clothes, consider the characteristics of its shape, appearance, and the nature and style preferences. Clothing should be appropriate for you, you have to like yourself in it – and that means you need to spend time on the selection of suitable styles and colors.
Every man in the wardrobe should be classic business suit. Suit you can choose between American style and English, and European. American suit features straight-leg pants and single breasted jacket with three buttons. This suit looks good on big men.
If you have an athletic figure, you will approach the English fitted suit with slits. This costume is well accentuate the figure, thanks to its formfitting silhouette. Slender men of small stature will fit European style business suit – single breasted jacket two buttons, which expands the height, and straight pants.
The costume should fit you like a glove – so be sure to measure all models that you like. Unbuttoned and buttoned, the jacket should sit on the figure, not puff up and does not stretch. The sleeves and the Trouser should be of a suitable length. The jacket should end below the buttocks, and the edge of the pants should hide the sock, even in the sitting position.
The color of the suit pick up depending on the event and your personal wishes. The most versatile color is black and grey and dark blue.
In less business and formal setting, you can replace the jacket neat and clean with a sweater or cardigan. Color pants, shoes and sweaters or shirts should be combined so as not to cause disharmony in your appearance.
Do not forget about outerwear, which can be successfully combined as formal wear or informal attire of jeans and pullover. A leather jacket or styleing coat well with scarves, scarves and men's bags.
Advice 4: How to find a decent man
To be alone risk even the most beautiful and wonderful girls. Excessive demands, lack of communication, inadequate evaluation itself - the ability to find a decent life partner. But smart, strong and successful men can also be in an unsuccessful search of his lady.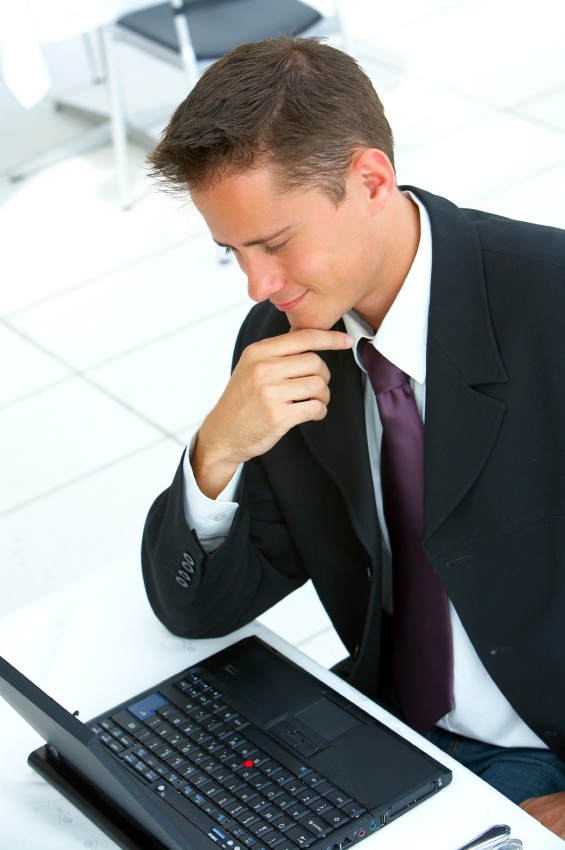 Instruction
Constantly work on yourself. It is obvious that worthy man need an appropriate woman. Expand your horizons, grow professionally, build a career. You have to be interesting, independent and self-sufficient person. In this case you will be attracted to the same partners.
Try to always look perfect. One may argue that appearance is not important. However, men still continue to pay attention to beauty, and consider her one of the female virtues. Grooming, femininity, individuality of style is of the quality that is available to any girl regardless of her complexion and natural data. It does not allow vulgarity in their own way: neckline, bright makeup and a mini skirt, of course, accelerate the search for the men. However, it is unlikely you will enjoy both the candidates themselves and their proposed relationships.
Define for yourself what kind of man you need. The concept of "worthy" you can invest honor, kindness and thrift, or career success and viability. Mentally "draw" the image of your choice. Imagine what he's doing, what surrounds it and how you spend time together. This exercise will not only help you to understand whether you yourself are a man, but will set your subconscious on a search.
Try to build your life so that as often as possible to rotate in an environment familiar to your potential partner. Of course, meeting with a worthy man may occur and at the cash Desk of supermarkets. But there are a lot of places a typical pastime for men. This can be a fitness club, a car dealership, a ski resort. Chances to meet a worthy partner, if you work in a field where many men of the appropriate level.
Useful advice
Take a look at ourselves. If you all wish to find a man that could only push away a potential candidate.